With so many options for tickets, dining, hotels, and transportation, figuring out how much it will cost to go to Disney World can be a daunting task.  The average cost of your trip will depend on a variety of factors. Factors that contribute to total cost include when you buy tickets, how many nights you stay, room rates, and so on.
On average, a typical Walt Disney World vacation for a family of 4 in 2023 will cost about $5,240. This includes a 7-night hotel stay at a Disney Value Resort, 6 days of standard theme park tickets, Genie+ service, and quick-service meals for 4 people over the course of the trip.
Just like any vacation, you might want to plan for additional expenses such as transportation costs, upgrades, a longer stay, and souvenirs; or you might opt to save some money by staying off-site, shortening your trip, spending a day or two away from the parks, or visiting during the off-season of the year.
In this article, we'll review all of the major expenses of a Disney World trip so you can decide where to splurge and where to skimp when budgeting for a Walt Disney World Resort vacation.  At the bottom of this page, we also offer a calculator to help you better narrow down the baseline cost of your trip.
All Walt Disney World prices shown are accurate as of October 11, 2023 and are subject to change.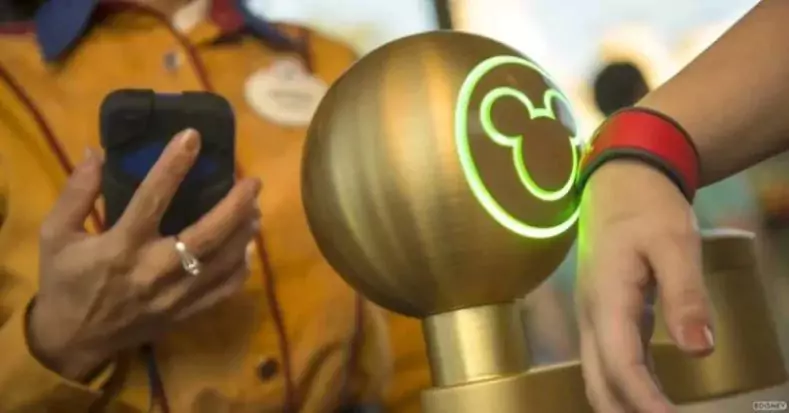 How much will Disney World Tickets cost?  Current Prices for 2023
There are four Walt Disney World theme parks: Magic Kingdom, Animal Kingdom, EPCOT, and Hollywood Studios. As much as people enjoy the hotels, pools, and shopping, most people come to Disney for the theme parks, so theme park admission is an important expense to consider.
Ticket prices are based on date and the park visited. The 2023 cost of a basic one-day ticket to a single Disney World theme park ranges from $109 to $189 for each Guest aged 10+, with most days of the year priced at $134 or higher. Tickets are slightly discounted ($104 to $184) for children ages 3-9. Kids younger than age 3 are free and don't need a ticket.
As shown by the graph above, prices are generally the most expensive during popular times (such school breaks, holidays, and weekends) and the least expensive during slower times.
1-Day tickets to Animal Kingdom are typically the least expensive, while 1-day tickets to Magic Kingdom are usually the most expensive:
Animal Kingdom: $109-$159
EPCOT: $114-$179
Hollywood Studios: $124-$179
Magic Kingdom: $124-189
The per-park price difference isn't as much of a factor in pricing when you start to add in options like Park Hopper or Multi-Day tickets.
Disney also structures its ticket prices in a way that often rewards Guests for longer visits by charging less and less per day as the length of the visit increases. For example, a 1-day ticket starts at $109, but a 5-day ticket starts at $99 per day and a 10-day ticket starts at $60 per day.  So it pays to price out a multi-day visit different ways (a travel agent can help you with this) to find the best value.  There are also occasional special promotions that offer a set number of days at a discounted price.
Can You Upgrade Walt Disney World Tickets?
You might choose to make the most out of your Disney vacation time by visiting multiple theme parks in one day or by adding additional non-park activities.  There are several options to upgrade standard Disney World park tickets to add additional privileges, each at an additional cost.
Park Hopper Tickets
The Park Hopper ticket option allows Guests to visit multiple parks on the same day.  Guests who purchase this upgrade must still use the Disney Park Pass system to determine the first park they will visit each day.  After starting the day at that park, Guests may then go to a different theme park later in the day.  No reservation is needed for the second park, but there must still be space available for more Guests at the second park.  The price varies widely based on time of year and the number of days purchased.
Water Park and Sports option
The Water Park and Sports option allows Guests to visit one theme park per day, while also providing visits to other Disney properties.  Guests who purchase this upgrade will be able to visit water parks, mini golf and nine-hole golf courses, and the ESPN Wide World of Sports complex, when available.  The number of visits provided is equal to the number of days of theme park admission purchased.  As an example, a 4-day park ticket allows four visits to these facilities.  The price varies based on time of year and the number of days purchased.
Park Hopper Plus option
The Park Hopper Plus option combines the Park Hopper option and the Water Park and Sports option into a single upgrade.  Guests who purchase this upgrade will be able to visit multiple theme parks in the same day, and also enjoy a number of visits to water parks, select mini golf and nine-hole golf courses, and the ESPN Wide World of Sports complex, when available.  The price varies based on time of year and the number of days purchased.
Confused about Disney theme park tickets?
Confused about Disney tickets, prices, and upgrades? A Disney travel agent can help you find the best options and prices for your family vacation.
We recommend The Vacationeer, the best Disney travel planners in the business.  Their planning services are absolutely free of charge.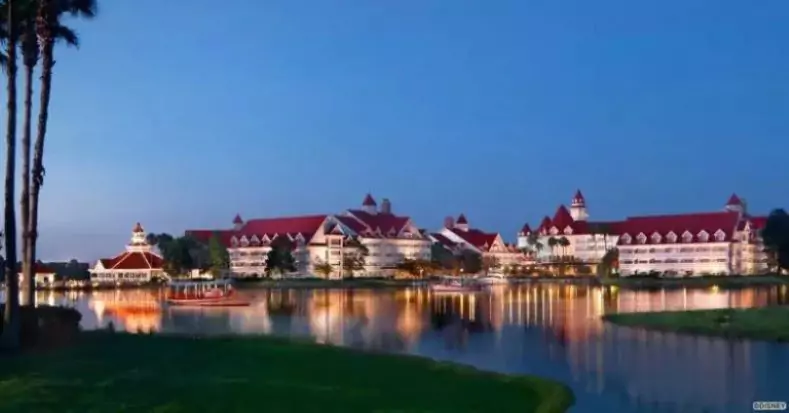 Should I stay at Disney or off-site?
Unless you live nearby or get an Airbnb rental, you will need to stay at a hotel in or around Disney World.  The question then becomes, should you stay on-property at a Disney-owned hotel or should you save a few bucks and stay off-property?
It's no surprise that non-Disney, off-site hotels usually offer cheaper nightly rates, but staying there doesn't necessarily mean you'll save money on your vacation.  When you factor in the extra money you'll spend on transportation and car parking each day, the extra time traveling to and from the Disney parks every day, and missing out on other perks Disney hotel guests receive, is it really worth it? We would argue "no" and recommend staying at a Disney hotel.
How much will Disney World hotels cost?
Walt Disney World has three primary tiers of on-property hotels: Value, Moderate, and Deluxe.  As you may have guessed, Disney Value Resorts are the least expensive (starting around $115 per night in 2023), Deluxe Resorts are the most expensive (starting around $417 per night in 2023), and Disney World's Moderate Resorts are somewhere in the middle.  Rates vary based on room type and time of year. Much like airline tickets, hotel prices can also change as your travel date approaches, so we suggest you book early to lock in your prices.
Disney Deluxe Resorts
Deluxe Resorts tend to be closest hotels to the theme parks, usually just a monorail, boat ride, or short walk away.  Not only is it easier to get to the parks in the morning and back from the parks at night; it's also easy to avoid the hottest and most crowded parts of the day by returning to your hotel and letting the kids cool down in the pool or take a midday nap.  Then, while everyone else is hot, tired, and cranky, you'll be refreshed and ready for the nighttime fireworks.  Deluxe resorts also often feature larger rooms, the best pools and restaurants, and a generally upgraded experience.
Disney Value Resorts
The rooms at Disney Value Resorts are smaller and are situated among larger campuses, so you might find there's a bit of a walk between your room and the bus stops, dining, and front desk.  Transportation to the parks is mostly via bus or Skyliner.  Dining is typically quick-service that's more akin to a food court, but still usually features a surprising variety that goes well beyond burgers and pizza.  We feel that the Value Resorts are a great Disney World hotel option for families and budget-conscious travelers; they are among the most-affordable options that still situate you inside Disney World. If you're considering staying off-site, you might be surprised at how much additional convenience (and magic!) you gain by spending just a bit more to stay on-site at Disney's Value Resorts.
Disney Moderate Resorts
The Disney Moderate Resorts offer a nice middle ground between the Value and Deluxe resorts.  You'll have a somewhat upgraded room, good transportation, and usually a few different dining options that may offer a broader menu.  A Moderate Resort is a great way to upgrade your stay at a Disney resort hotel without a major impact on your budget.
We also offer a Disney World Resort Comparison page if you'd like to learn more about these vacation options.
Beyond the traditional Value, Moderate, and Deluxe hotel rooms and suites, there are other options.  If you have an RV, fifth wheel, travel trailer, or even just a tent, you might want to skip the hotel altogether and just set up camp for the week at Fort Wilderness Resort and Campground.  It's right on Disney property and Magic Kingdom is only a boat ride away.  Or, if you're looking for something more like a vacation home, read on to learn more about Disney Deluxe Villas.
Are there Vacation Homes at Disney?
A vacation home is a fantastic option for larger groups or for those who just want something a bit nicer than a hotel room for their trip.  While Disney does not offer standalone vacation homes in the truest sense of the term, there are several on-site options that are almost identical to what you might expect from a traditional vacation rental home (but with all of the additional resort conveniences such as housekeeping and a front desk).  Disney calls these Disney Deluxe Villa accommodations.
One-Bedroom and Two-Bedroom Villas are especially attractive for families who might want separate bedrooms for the parents and kids, a full kitchen (save money by cooking breakfast or dinner in the room), and a washer/dryer (imagine coming home from vacation and not having to do laundry!).  In addition to traditional bedding, there's usually an additional sleeper sofa or pull-down bed in the living room.
The spacious Three-Bedroom Grand Villas are the largest accommodations at Disney and are perfect for multi-generational trips and family reunions.  They have all of the comforts of home, such as a full kitchen and washer/dryer.  These units typically range in size from 2,000-2,800 square feet and often feature an upstairs and downstairs.  The most jaw-dropping Grand Villas can be found at Bay Lake Tower, with a floor-to-ceiling two-story window looking out towards either Magic Kingdom or Bay Lake.
For those celebrating an extra-special once-in-a-lifetime occasion such as a graduation or honeymoon, consider an on-the-water bungalow or cabin, many of which offer views of the Magic Kingdom fireworks from your own personal hot tub or plunge pool.
The Treehouse Villas are quirky elevated octagonal vacation villas located in a wooded retreat across the water from Disney Springs.
As you might imagine, these diverse offerings have a diverse range of prices to match; check with your Disney Travel Agent for details.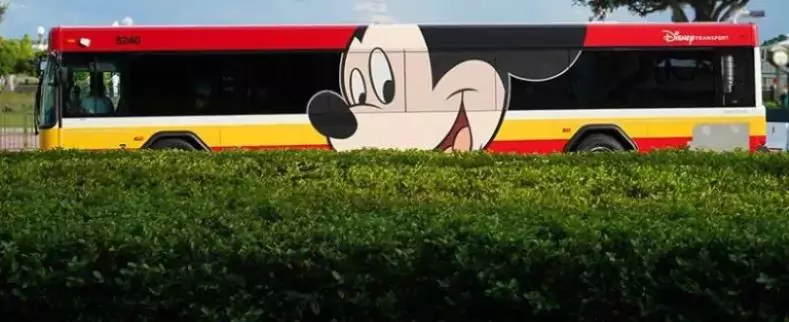 Does Disney still offer free transportation to and from the airport?
Disney has permanently discontinued its complimentary Disney's Magical Express, so there is no longer free transportation from Orlando International Airport.  Several paid options are available, including Uber, Lyft, taxi, and shuttle services.
How much does it cost to get from the airport to Walt Disney World?
As the airport closest to Disney World, Orlando International Airport has the most transportation options.
For most families who are staying on-site at Disney, taking an Uber or Lyft is the most cost-effective and efficient option.  Uber and Lyft both average around the $35 range in many cases, but surge pricing can increase the cost at times.  If you'd rather take a traditional taxi, expect to pay around $70.
There are also shuttle services which go to Disney Hotels.  The most popular is Mears Connect, which charges $17.60 one-way per adult, and $14.30 one-way per child (ages 3-9). A round-trip ticket is $33.60 per adult and $27.30 per child  It's worth noting that Mears Connect is run by the same company which originally operated Disney's Magical Express.  Mears also recently merged with a former competitor, Sunshine Flyer.
There are also pricier options, such as Mears Connect Express ($250 flat fee for up to four people, plus $55 for each additional passenger) along with private town cars and, of course, rental cars.
We go in-depth into all of the pros and cons of each option in our Best Ways to Get from Orlando Airport to Disney World article so you can decide which transportation option best fits your budget.
If you are staying at a non-Disney hotel, you will most likely want to use a rideshare or taxi service, or rent a vehicle (and don't forget to plan for toll money as well).
Is there a charge for Disney Transportation?
Once you've arrived on Disney property, you can use the on-site buses, boats, monorail, and Skyliner completely free of charge.  Here's a helpful map of Disney World transportation.
We recommend using Disney Transportation whenever possible.  Not only is it free, but it drops off passengers much closer to theme park entrances than the main Guest parking lots for those who drive in.  This is especially true at Magic Kingdom, where Disney buses, boats, and monorails drop passengers off near the front entrance of the park; those arriving by a personal vehicle, rental car, ride share, or taxi still have to travel an additional mile or so via boat or monorail after reaching the parking lot!
How much is parking at Disney theme parks?
Guests who drive a personal vehicle or rental car to Magic Kingdom, EPCOT, Hollywood Studios, and Animal Kingdom must pay for theme park parking in most cases. As of October 11, 2023, standard parking is $30 for most vehicles and $35 for oversized vehicles such as RVs.  Preferred parking closer to the park entrance is also offered, typically for $45-$55.  Parking fees are per vehicle per day, include in-and-out privileges, and cover parking at all theme parks visited during a single day.  Standard theme park parking is provided at no charge to those who are staying at a Disney hotel or who have certain types of theme park annual passes; these Guests can also opt to upgrade to preferred parking by paying the price difference.  Disney Springs, Disney's water parks, and most recreational activities such as golf do not charge a parking fee for self-parking.
How much is parking at Disney hotels?
As of January 10, 2023, Walt Disney World resort hotels no longer charge a nightly parking fee for personal vehicles and rental cars.
Should you bring your own car, rent a car, or use Disney Transportation?
Those within driving distance might find extra convenience in having their own car with them, but this can be offset by parking fees, fuel costs, and the additional time needed to get from the parking lots to the theme park entrance.  For those who are flying to Orlando and planning to visit only Disney parks, the best option is to book a stay at an on-site Disney hotel, take an Uber/Lyft from the airport to the hotel, and then use Disney's free transportation to get around.  For those who will be staying at Disney and spending most of their days at a Disney theme park – but still may want to spend one or two days at a non-Disney destination such as Universal or Sea World – taking a taxi, Uber, or Lyft to the off-site parks is likely a better option than a rental car.  For those who are staying off-site or who want to make multiple visits to off-site locations, a personal vehicle or rental car is likely the best option.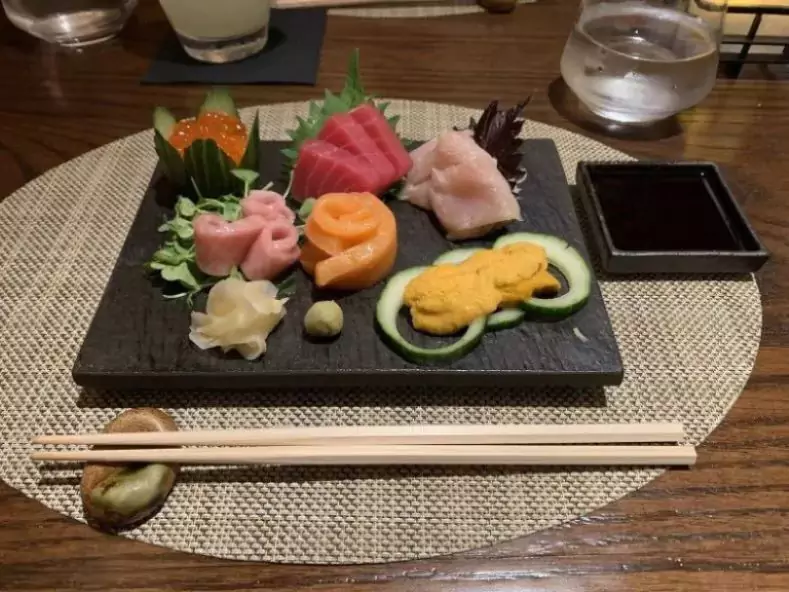 Eating is a huge part of every vacation.  At Disney World, food isn't exactly cheap but you can make it work to fit your budget.  The choice is really up to you and depends primarily on your appetite, your priorities, and how much you are willing to spend.
Disney Dining Plan
One of the biggest choices that will affect your food cost at Disney World is whether or not to add a Disney Dining Plan to your on-site hotel stay.  These plans offer a set number of meal and snack credits per person, at a daily cost of roughly $57 – $95 per adult or $23 – $30 per child.  Disney Dining plans were put on hold due to the COVID-19 pandemic, but they are coming back in 2024! They'll only be valid for reservations checking in on or after January 9, 2024.
Until the dining plan fully returns, you'll be paying out of pocket for your food on-site, unless you opt to bring your own food into the parks.
How much will food cost at Disney World?
In-park dining options range from the relatively frugal (around $15 for chicken tenders, fries, and a fountain drink at quick service restaurants) to the extravagant (upwards of $60 for a character dining experience), and everything in between.  Kids meals are typically a bit less than adult meals and even the most exotic restaurants usually offer a few tame options for finicky eaters who are mainly into burgers, nuggets, and pizza.  Beyond your three meals a day, be sure to set aside some extra cash for Mickey Pretzels, ice cream bars, and popcorn (all around $6-7 each) and even the occasional bottled water ($3.75).  You can also get free ice water from quick-service counters around the parks.
Outside of the parks, there are plenty of dining experiences available at Disney's resort hotels.  These range from having a relatively-cheap quick service meal at the food court, enjoying a full service meal with wait staff at the moderately-priced table-service restaurants, or splurging on high-end signature dining that easily approaches $100 per person with appetizers, desserts, and drinks.  There's also the beloved Hoop Dee Doo Musical Revue dinner show ($66-74 per adult, $39-44 per child) that is considered by many to be a must-do part of any Disney trip.
Assuming you're going to eat mainly quick-service meals, skipping dessert most of the time, and are drinking primarily non-alcoholic beverages, a good base cost is $20 per meal for grown-ups and $12 per meal for kids.  To get a better idea of the vacation dining options and see more sample pricing, check out our How Much Does Food Cost at Disney World? page.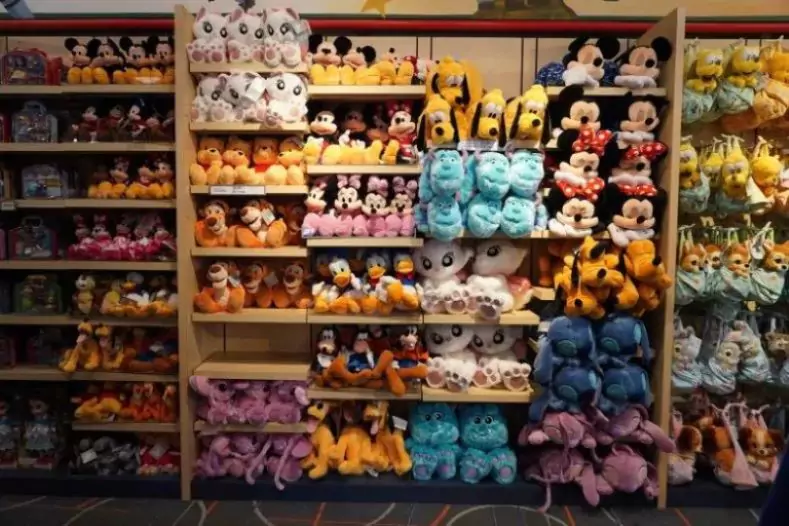 Disney guests should also budget for "extra" purchases. How much discretionary spending you do during each day of your Disney World vacation is your own call to make.
These extra costs can be anything from Disney World souvenirs (such as clothing and merchandise), in-park photo downloads or prints, special activities such as the Bibbidi Bobbidi Boutique (when available), Disney World stroller rental (whether renting directly from Disney or from an off-site company), in-room babysitting, recreation, sundries, tips, and the like.
Planning ahead for these semi-hidden expenses can help make sure you don't wind up putting yourself into debt just to get through your Disney World trip.
As you can see, there are plenty of ways to have fun – and spend money – inside and outside of the theme parks! However, nothing compares to the magic of Walt Disney World Resort so it's worth the costs!
We've given you a LOT to think about in this article.  To help you get some starting numbers, we suggest you use our calculator to get an estimated price range for your trip.  If you'd like to know more about the calculator, which expenses are included, and what's not factored in, visit our Disney World Cost Calculator page.
Note: the calculator presumes everyone is staying in the same hotel room.  If your group is large enough to need multiple rooms, divide your group up and run the calculations once for each of the rooms.
Find Your Exact Cost
The calculator above will give you a rough idea of how much you can expect to spend for your trip. For a more exact estimate, contact the Disney travel experts at The Vacationeer!
As Earmarked Diamond level Authorized Disney Vacation Planners, they book thousands of Disney World vacations every year! And there are plenty of good reasons to use a Disney Travel Agent, not the least of which is: their services are completely free! Your trip won't cost any more than if you'd booked it yourself… and it might even cost less!
They can even set up a no-interest payment plan allowing you to book your trip for just $200 down!
You're never under any obligation to book, so there's nothing to lose by getting a free quote today!