20 Fun Things to do at Disney World
Attractions, Events, and Experiences to Make your Disney Vacation Extra Magical
Walt Disney World Resort is the premier destination for family fun. With four theme parks, two water parks, amazing shopping, dining, entertainment, and more, you probably won't have time to see everything. We want to make sure you get the most out of your next Disney World Vacation, so here's our list of the top 20 Fun Things to do at Disney World. Let's see how many you already knew, and how many came as a surprise to you!
20 Fun Things to Do at Disney World
1. Pirates of the Caribbean 
This Magic Kingdom attraction is as classic as it gets! After the successful movie franchise starring Johnny Depp, Disney has added some fresh new features to this decades-old attraction, making it better than ever before. Not to be missed! (See our Best Magic Kingdom Rides page for more suggestions)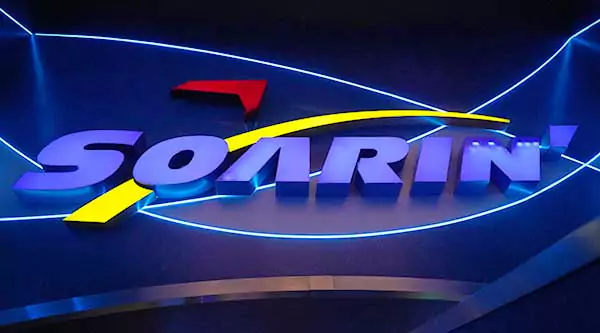 2. Soarin'
Soarin' is Epcot's epic ride around the world and definitely not one to miss!  The attraction's special effects and magical 180-panoramas make you feel like you are flying. You might want to use Disney Genie+ here because Soarin' is one of Disney's most popular rides and ranks highly on our Best Epcot Rides page
3. Expedition Everest
Animal Kingdom is known for its live animal attractions like Kilimanjaro Safaris, but there are plenty of thrill rides here as well. Take a journey to the summit of the theme park's largest attraction, Expedition Everest. The ride travels forwards and backward and is sure to get your adrenaline pumping! Make this your first stop in the morning because lines build up fast! (See our Best Animals Kingdom Rides page for more suggestions)
4. Tower of Terror
The Twilight Zone-themed Tower of Terror in Hollywood Studios' is not-to-be-missed. It has the exhilarating drop you may expect, but the special effects and elaborate horror theme are really what take this thrill ride into a whole new dimension. (See our Best Hollywood Studios Rides page for more suggestions)
5. Water Parks
Unfortunately, some guests completely overlook Disney's two water parks – Blizzard Beach and Typhoon Lagoon.  We suggest that you do not because these areas of Disney are among the most fun and thrilling areas anywhere within the park. Both Blizzard Beach and Typhoon Lagoon are worthy destinations – especially on hot days – but we tend to enjoy the wave pool of Typhoon Lagoon and just about everything about the quirky Blizzard Beach. Try each one and see which you enjoy more! Our Blizzard Beach vs Typhoon Lagoon comparison page is a good place to start your investigating
6. Surf Lessons
While you are at Typhoon Lagoon, why not head to the park's massive wave pool and take a surfing lesson? Not only are the lessons instructional and educational, but most importantly they are really fun! Each lesson can accommodate up to 8 guests and you will have the opportunity to ride waves up to 6 feet.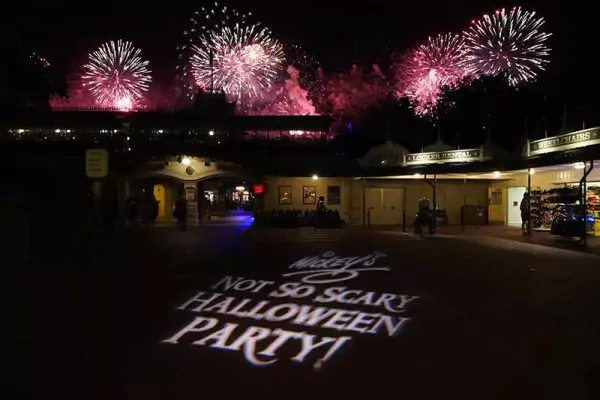 7. Holiday Festivals 
"Holidays" and "Disney World" are both words synonymous with fun and relaxation. So why not combine the two by celebrating the holidays at Disney? The park offers several special events throughout the year including Mickey's Not-so-Scary Halloween party, Magic Kingdom's Mickey's Very Merry Christmas Party, and Epcot's International Festival of the Holidays and Candlelight. These events add a little extra magic and fun to an already magical Disney World vacation. See our Halloween at Disney and Christmas at Disney World articles for more holiday suggestions. 
8. Dine at Epcot's World Showcase 
With so many wonderful restaurants inside Disney World, it's not an easy task to narrow down your selection to just a handful. However, the restaurants at Epcot's World Showcase are not to be missed! Each of the 9 areas (countries) within World Showcase offers traditional food and drink of that particular country. And the food here is to die for! If you plan your trip to coincide with Epcot's Food & Wine Festival, you will really be in for a treat!
Every child (and adult!) should experience at least one character meal during their Disney World vacation. This is a really fun way to relax while interacting with some of Disney's most beloved characters. As an added bonus, you will be served some really delicious food! Here is the list of venues for character dining. Bring your camera!
Disney character dining is a fun and easy way to get up close and personal with Disney characters.  It's also an interesting way to begin your day before entering the theme parks or wind down after a long day at the parks.  It may be a difficult decision as to which character dining restaurant to reserve (because there are so many to choose from), but some of our favorites include Garden Grill, Tusker House,  Akershus Royal Banquet Hall, The Crystal Palace, Hollywood & Vine, Cinderella's Royal Table, Mickey's Backyard BBQ,  'Ohana,  and Chef Mickey's.
10. The Mountains of Magic Kingdom 
No Disney World vacation is complete until you have traversed the three-storied mountains of Magic Kingdom – Space Mountain, Big Thunder Mountain, and Splash Mountain (currently closed). Space Mountain is Tomorrowland's classic dark space thrill ride, while Big Thunder Mountain takes you on a bumpy roller coaster ride through a  wild west adventure and Splash Mountain (currently closed) takes you on an exhilarating (and wet!) log ride. 
11. Trade Pins 
While Disney souvenirs can be found throughout the park, none are as potentially fun as trading pins. And not the pins themselves, but also for the fun you'll have trading these pins with Cast Members and other guests as you walk around the park. Simply come prepared with your own pins (or purchase them at souvenir shops within the park), then approach a Disney Cast Member who is wearing a lanyard and start bartering.  The rule is you can trade up to two pins at a time with each Cast Member (or as many as you can agree upon with other Disney guests). Trading pins is a big deal at Disney World because it's fun and interactive!
12.  Explore Other Disney Resorts
As you may be aware, Disney transportation is a complimentary (free!) service. As fun as your resort might be, why not hop on the monorail, bus, or boat and explore some of the other Disney resorts as well? It won't cost you a dime. Check out their lobbies, grounds, and other features that make each Disney resort distinct and exciting. Some of the most interesting and beautiful resorts include Animal kingdom Lodge, Fort Wilderness Lodge, Polynesian, Grand Floridian, and Port Orleans. However, the preschooler in your group may enjoy the fun themes of the Disney Value Resorts the most.  See our Disney World Resort Comparison page for more information on the hotels.
13. Visit Disney Springs and BoardWalk
If you are searching for a spot to continue the fun after the theme parks, there is no better place to head than Disney Springs.  This outdoor shopping mall is home to wonderful restaurants, shopping, nightlife, and street performances. And since it is outside of the theme parks, there is no fee or ticket required to enter this section of Disney World. Another fun area to explore is Disney's BoardWalk, a quarter-mile promenade along the river, filled with plenty of dining options, shops, and nightlife to keep nighttime boredom at bay.
14. Fantasmic! Dining Package
The Fantasmic! Dining Package is Hollywood Studios' wildly popular dinner and show package. This is how it works: you first eat a delicious meal at one of 3 select Hollywood Studios' table service restaurants, then you skip the lines, head directly to your VIP seating at the Fantasmic! show, and enjoy a dessert as you watch the show. There you will see its colorful waterworks,  dazzling firework displays, and a host of your favorite Disney Characters perform before you. Current restaurants offering the Fantasmic! Dining Package are some of Disney's best dining establishments: Mama Melrose's Ristorante Italiano,  Hollywood & Vine, and The Hollywood Brown Derby.  For more details and to book your package before your preferred time slot is sold out, consult our Disney travel planners page.
15. Bibbidi Bobbidi Boutique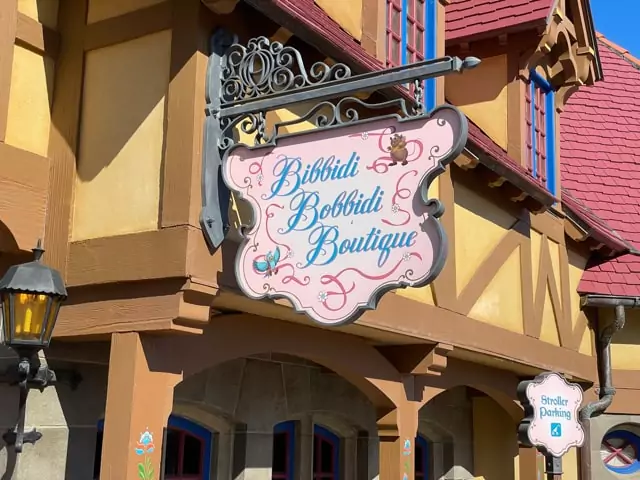 Looking for a fun photo opportunity? Head over to one of the Bibbidi Bobbidi Boutique locations and give your little ones a makeover worthy to be shared on Instagram or Facebook.  The Bibbidi Bobbidi Boutique will transform any guest – of any age – into a  realistic-looking Disney princess, cowboy, or pirate.  Be warned that this makeover does cost a pretty penny. Locations include Disney Springs and Cinderella's Castle (Magic Kingdom). 
16. Disney Festival of Fantasy Parade
Be sure to catch the Disney Festival of Fantasy Parade where the pageantry of Magic Kingdom's Fantasyland is on full display as floats, music, dancing, and costumed characters march on by.  The 12-minute magical procession is easy to miss so make sure you park yourself in Fantasyland before it is scheduled to ensure that you don't miss out. Check with Disney for up-to-date times.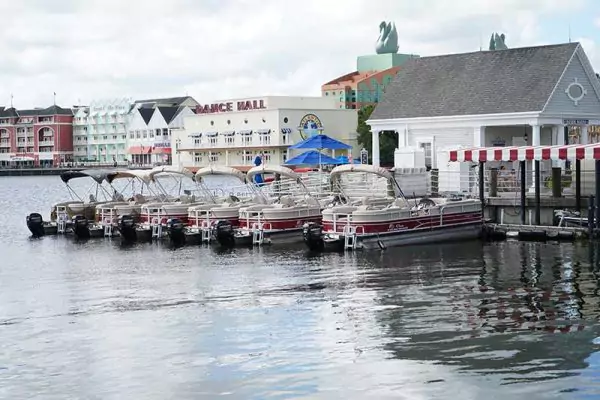 17. Rent a Boat
If being out on the water is your idea of fun, head over to Disney's Fort Wilderness Resort and Campground for your opportunity to rent a kayak and canoe. If a powerboat is more your speed, choose from a variety of watercraft like Sea Raycers, Boston Whalers, and Sun Trackers. Rental prices range from $32-$45 per half hour. You can find motorized boat rentals at various Walt Disney World Resort marinas throughout the park.
18. Play Golf
There are three wonderful championship golf courses at Walt Disney World. Interestingly, these courses were included in the PGA Tour from 1971 -2012. Disney also has a par-36 walking course for those who appreciate a smaller golf course. The golf courses at Disney are run by Arnold Palmer Golf Management company.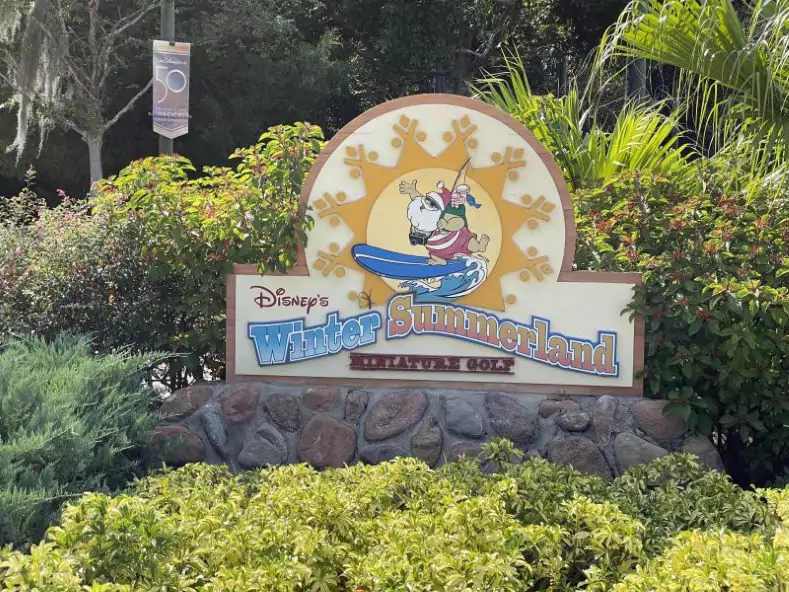 There are also two miniature golf courses on Disney World property: Winter Summerland, and Fantasia Gardens. This is a fun activity for the entire family!
19. Chip 'n' Dale's Campfire Sing-A-Long
Held around 7 pm during the fall and winter season – and 8 p.m. beginning in April throughout the summer – this Fort Wilderness sing-a-long, marshmallow roast, and visit with Chip and Dale is fun for kids of all ages.  After testing your vocal range, stay at Camp Cinema for a classic Disney movie under the stars. These events are open to anyone – Fort Wilderness guests and non-guests alike.
20. Disney Enchanted (fireworks)
If you're in the mood for a quintessential Disney fireworks experience, don't miss out on Magic Kingdom's show called Disney Enchantment.  The fireworks spectacular, which temporarily replaces "Happily Ever After," debuted on October 1, 2021, during the park's 50th birthday celebration.  Here, Magic Kingdom's Cinderella Castle is brought to life with story, song, animation, and fireworks as stories of Disney's beloved characters are told. The 15-minute Disney stage show takes place at dusk after the park closes. As the 50th anniversary winds down, Enchantment will soon end; "Happily Ever After" returns April 3, 2023.