Best Disney Travel Agents
There are a lot of misconceptions when it comes to Disney Travel Planners. Why would anyone use Disney travel agents in this fast-paced digital world when they could just book their own trip online, right? Well, not exactly. You certainly can book your own Disney vacation, but we wouldn't recommend it.
While there are plenty of online resources to go it alone, the truth is booking your Disney vacation with a specialized Disney travel planner can bring a lot of added value to your trip. And since not all Disney travel agencies are created equal, it's especially important to work with a reputable one. Therefore, you should always book your vacation with the best Disney travel agents so that everything is done correctly and, ultimately, your Disney trip is as magical as it can be.
Below you will find our list of the top 6 best Disney travel planners in the business today. We follow this list with some of the key reasons why you should always seek out the assistance of a Disney travel agent in the first place. So let's get started!
Top 6 Disney Travel Planners
(Best Disney Travel Agencies)
As you'll discover later in this article, booking with a Disney travel agency is the smart approach. But before we get into that, let's take a look at some of the best Disney travel agencies in the business today. Here's our list of the top 6 Disney travel planners (in our opinion):
Our top-rated Disney travel planner award goes to The Vacationeer because of their impressive track record of customer satisfaction and professionalism. And we aren't the only ones who are impressed.
A Diamond Level Earmarked Authorized Disney Vacation Planner
Disney has recognized The Vacationeer for its success and professionalism. As such, Disney has designated The Vacationeer as both a Diamond Level Producer and an Earmarked Authorized Disney Vacation Planner. These designations are only reserved for top-tier Disney travel agencies.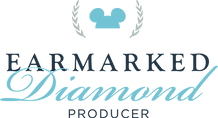 Satisfied Customer Base
The Vacationeer is a boutique travel agency specializing in Disney, Universal, cruise line, and destination resort vacations. With a satisfied client base from around the country, Vacationeers gives their clients personalized touches that larger agencies do not. They go above and beyond their competitors and strive to exceed their client's expectations from the start to the completion of a Disney trip.
The Vacationeer's goal is simple: to create magical vacations filled with memories that will last a lifetime. Sounds great, but how do they accomplish this?
Depth of Disney Knowledge
It starts with a staff of knowledgeable "Vacationeers" – all graduates of the College of Disney Knowledge – who not only know a lot about Disney but are also passionate Disney fanatics. In other words, this isn't just a job; crafting their client's stress free Disney vacation is rewarding and exciting.
To have this kind of in-depth knowledge, the Disney travel agents at The Vacationeer frequently visit the park. This allows them to keep abreast of all the frequent changes that happen there. That first-hand expertise is something you won't find with travel wholesalers such as Costco!
The Right Vacation Package For You (At The Lowest Cost)
Vacationeers also stay on top of the latest Disney promotions and best deals. This allows them to pass on as many savings to their client as possible.
Each vacation package is uniquely tailored to the client's specific goals to ensure satisfaction. At every step of the way, The Vacationeer is there to help you and ensure your vacation is as magical as possible.
Whether you are looking for the best value, a luxury vacation fit for a king or queen, or something in the middle, The Vacationeer has you covered!
You can rest assured that the Disney travel planners at The Vacationeer are some of the best in the industry. They're in the business of satisfying each customer's expectations while striving to be among the friendliest to work with. And the proof is in the pudding: The Vacationeer has hundred of 5-star Google reviews.
So, whether it's your first trip to Disney World or your 30th, we think The Vacationeer is the premier agency to depend on. Contact them today!
Disney Travel Services
The Vacationeer will help you plan and book your hotel accommodations, theme park tickets, advanced dining reservations, and more. In addition, they will advise you through making your Disney Genie+ selections and seting up a payment plan that fits within your monthly budget. And it's no small bonus that they'll contact Disney for you if anything pops up… much better than you waiting on hold!
Besides Disney World, the agency is well-versed and fully authorized to book travel for other popular resort destinations and cruise line vacations. And if you're considering cruising with Disney, you'll be happy to know that The Vacationeer offers one of the highest onboard credits around — that's free money to use while you're onboard the ship! So whether it's a family vacation, honeymoon, romantic getaway, or just a solo trip away from the grind, The Vacationeer is the best travel agency in the business (in our opinion).
And, of course, their services are 100% free. Click the button below for a free, no-obligation quote, or call them toll-free at 1-833-4MY-TRIP.
The Vacationeer books the following travel destinations:
✓  Walt Disney World Resort (FL)
✓  Theme Parks: Magic Kingdom, Epcot, Disney's Animal Kingdom, Disney's Hollywood Studios
✓  Water Parks: Blizzard Beach, Typhoon Lagoon
✓  All Disney World Resort hotels, as well as non-Disney resorts
✓  Disneyland Resort (CA)
✓  Disney Cruise Line
✓  Aulani, a Disney Resort & Spa
✓  Adventures by Disney
✓  Universal Studios (FL and CA)
✓  SANDALS® Resorts: Caribbean 5 Star Luxury Included Resorts
✓  BEACHES Resorts
✓  Atlantis Bahamas
✓  Royal Caribbean Cruise Line
We know the team behind EnchantAway Travel very well. It was founded by the owner of one of the top selling Disney Travel Agencies in the country, and their leadership team boasts more than 30 years of experience in the travel industry.
EnchantAway is a boutique travel agency staffed solely by dedicated Disney fans just like you, who've chosen to use their vast knowledge (and love) of the parks and resorts to help other families plan the perfect trip.
EnchantAway and its agents are true professionals, through-and-through. Agents must graduate from the College of Disney Knowledge, and they have decades of Disney experience. EnchantAway holds its agents to the same high standards of service and accuracy that apply to Authorized Disney Vacation Planner agencies twenty times their size.
Thanks to their love of Disney and their dedication to a mission of "fans helping fans," EnchantAway is already garnering rave reviews from its clients. We've heard from several who can't say enough about the dedicated, one-on-one service they get. A consistent refrain is that "they cared about my trip as if it were their own" and "I think my agent was just as excited about my vacation as I was!"
Whether you're planning for the parks, considering a cruise, or looking to adventure further abroad, you're sure to be enchanted by the exceptional service you get from the passionate, expert Disney vacation planners at EnchantAway Travel.
Their planning services are completely free, so get your no-cost, no-obligation quote today!
EnchantAway Travel can help with these destinations:
✓  Walt Disney World Resort (FL)
✓  Disneyland Resort (CA)
✓  Disney Cruise Line
✓  Aulani, a Disney Resort & Spa
✓  Adventures by Disney
✓  Universal Studios (FL and CA)
✓  SANDALS® Resorts: Caribbean 5 Star Luxury Included Resorts
✓  BEACHES Resorts
✓  Atlantis Bahamas
✓  Royal Caribbean Cruise Line
3. Glass Slipper Concierge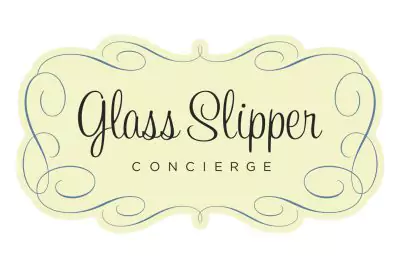 Glass Slipper Concierge is a division of Sanborn's Travel Service and is based in Corpus Christi, TX. The Agency is headed by author Cara Goldsbury, whose travel articles have appeared in publications such as The New York Times, Travel Weekly, Forbes Traveler, and more.
Cara's agency has received praise for its dedication to its customer base and is staffed with enthusiastic Disney fanatics. However, what really differentiates them from other Disney Travel agencies is their focus on crafting luxury Disney vacations. So if you refuse to settle for anything but the best in Disney accommodations, fine dining, and services – and have the budget for the golden treatment – Glass Slipper Concierge may be the people you need to talk with.
Please note that Glass Slipper's "Gold Key Advisor" planners charge a vacation management fee for their services.
Glass Slipper Concierge books the following travel destinations:
✓  Walt Disney World Resort (FL)
✓  Disneyland Resort (CA)
✓  Disney Cruise Line
✓  Aulani, a Disney Resort & Spa
✓  Adventures by Disney
✓  Four Seasons Resort Orlando
✓  Other Destinations
4. Mouse Vacation Planning
Jeffrey Merola is a busy guy. He's a husband, a father, an author of 11 Disney guidebooks, and the founder of the Disney travel agency Mouse Vacation Planning, LLC.
Jeff has toured Disney World over 340 days despite being situated in upstate New York. There's no question he is a Disney fanatic!
As a Disney travel agent, Jeff is committed to providing his clients with the 1st class service they deserve. His goal is to make their vacation dreams become a reality.
So whether it is your 1st visit or your 21st, Jeff will be there to help you create the most magical Disney vacation possible.
He'll take the stress out of planning and booking your family vacation so that all you have to do is pack your suitcase and go!
Mouse Vacation Planning books the following travel destinations:
✓  Walt Disney World Resort (FL)
✓  Disneyland Resort (CA)
✓  Disney Cruise Line
✓  Aulani, a Disney Resort & Spa
✓  Adventures by Disney
✓  Universal Orlando
Fairytale Journeys has been helping clients save time and money since its founding in 2009. As authorized Disney Vacation Planners and a Universal Orlando Preferred Travel Agency, Susanne and Steve's team of more than 150 agents certainly know the ropes when it comes to traveling to Orlando's major attractions.
Thinking of cruising? They can book your trip on Disney Cruise Line, Royal Caribbean, Princess, Norwegian, Virgin, and more!
The agency has been designated as Earmarked Platinum through Disney, and its agents consistently receive high marks from their clients.
Fairytale Journeys specializes in the following travel destinations:
✓  Walt Disney World
✓  Universal Orlando
✓  Disneyland
✓  Adventures by Disney
✓  Disney's Aulani
✓  Disney Cruise
✓  Other Cruise Lines
✓  Sandals/Beaches Resorts

The Magic for Less Travel is another large Disney travel agency. Located in Cranberry Township, Butler County, Pennsylvania, the agency currently employs over 40 Disney travel planners. Their mission statement reads: "We make dreams come true by providing the best vacation planning services so our guests will experience a truly magical vacation."
The Magic for Less Travel professionals are there to help you find the best price, features, and value at the various Disney Destinations. As an added bonus, they also book Hawaiian vacations and Disney's Hilton Head and Vero Beach resorts. So if a larger agency focusing on value is music to your ears, The Magic for Less Travel may be the right Disney travel agency for you.
The Magic for Less books the following Disney destinations:
✓  Walt Disney World Resort (FL)
✓  Disneyland Resort (CA)
✓  Disney Cruise Line
✓  Aulani, a Disney Resort & Spa
✓  Adventures by Disney
✓  Disney's Hilton Head Island Resort
✓  Disney's Vero Beach Resort
✓  Universal Orlando Resort
Top Reasons why you should use
Disney Travel Planners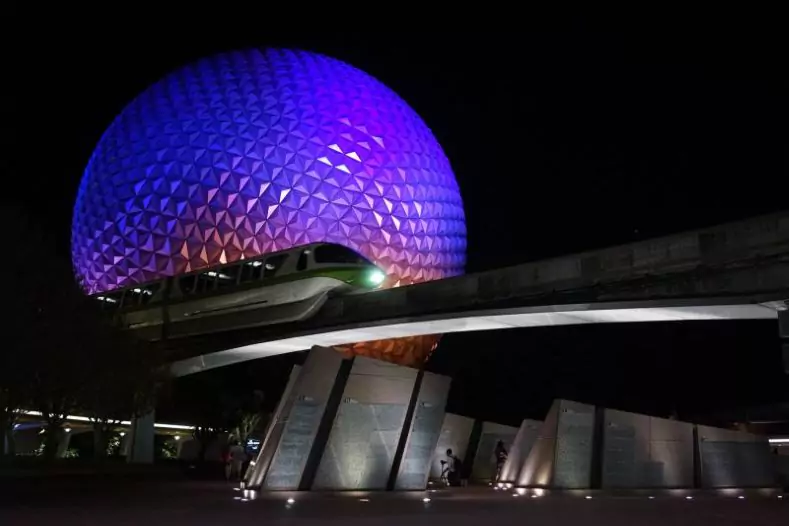 Is a Disney Travel Agent the Way to Go?
Simply put…YES!
Not only can Disney travel planners answer all of your questions, but they also find you the best possible vacation package – at the best promotional rate available anywhere.
Disney travel planners also do the time-consuming "heavy lifting" of booking as many aspects of a Disney World vacation as you wish. And- trust me – there are plenty of time-sensitive details to book!
But what is most surprising to a potential client is that the services of Disney World travel agents are entirely free of charge. No hidden fees, no fine print – nothing.
When you add all the pluses and minuses, there's really no advantage whatsoever in booking your own trip. So when you see the value Disney travel planners can offer you, it's a no-brainer decision.
With that said, let's review some of these key advantages in greater detail.
Here are the main reasons why booking your Disney World vacation with a specialized Disney travel planner is the smart choice:
So just to make this clear, when you book with a Disney travel planner, you'll be speaking with a Disney expert who will answer your questions and steer you in the right direction. Your Disney travel agent will also find you the best possible rates. Furthermore, after you decide what to do and where to stay, your dedicated agent will book all aspects of your Disney vacation for you. So yes, you still get to call the shots. However, you won't have the hassle of booking everything yourself. No headaches and no stress.
How often do you get this level of service for free?! Probably NEVER! There's really no downside to using a good Disney travel planner on your next trip.
Have we convinced you? If so, then contact one today. You won't regret it!