Disney World vacations can be expensive, but luckily they offer a payment plan so you don't have to pay for the entire trip right away.
An initial $200 deposit is required to book a reservation. A Disney travel agent can then set up a payment plan for the remaining balance. 
Let's take a look at the deposit and payment procedures (layaway) for Disney World vacations.
How Much is the Deposit for a Disney World Vacation?
Guests are able to book their trip well in advance of their travel date.  The actual booking window varies based on when Disney releases each new round of inventory, though it usually opens more than a year in advance. As you book your Disney World vacation package, you'll be required to pay an upfront deposit.
For all reservations made 31 days or more prior to your arrival, a deposit of $200 per reservation is due right away.
The Walt Disney Travel Co., Inc. (or "Disney") must receive the deposit within 3 days of booking the reservation. If it's not received within this timeframe,  the reservation will be canceled automatically.
For those who make their reservations 30 days or less prior to your arrival (NOT RECOMMENDED), the full payment is due at the time the reservation is made. In other words, no deposit is required because you'll have to pay for the entire trip when you are booking. This is yet another reason to make your reservations well in advance.
If you purchase a travel protection plan, the total cost is due at the same time the plan is requested.
For reservations that involve a runDisney race registration, the total amount of your race registration will be due at the time of booking.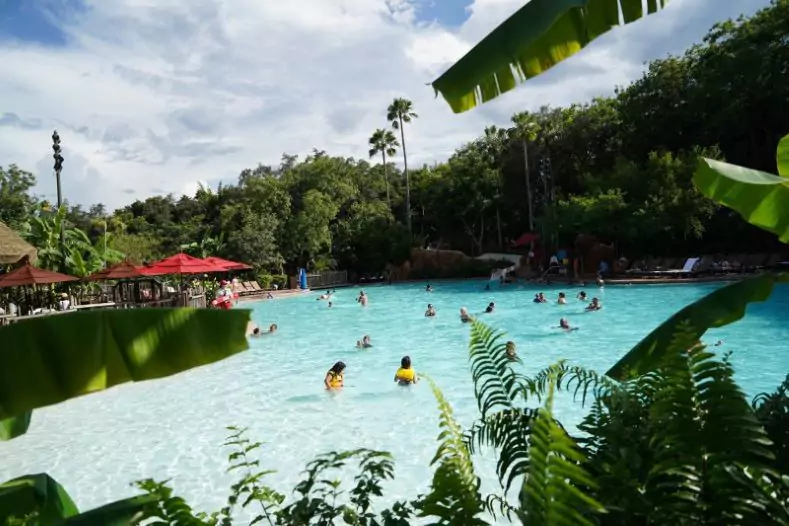 What are Payment Plans for Disney World Vacations?
A lot of people ask, can I pay for a Disney vacation in installments? The answer is yes.
Once you pay the $200 deposit, you'll be able to pay the remaining of your balance over time (layaway).
As I mentioned before, Disney allows you to book your trip well in advance of your check-in date.  That means you can space out your installment payments well over 12 or more months in most cases. This comes as welcome news to those of us on a budget!
As far as the payment plan itself, guests can create any payment plan that works for them, as long as the installments are paid in increments of $20 or more.
The final payment is due thirty (30) days prior to your check-in at Disney World.
With all this flexibility, you may choose to pay a small portion each week, a larger portion once per month, contribute one or two big chunks of cash at your convenience, or some other combination of payments that works best for you.
So long as you complete all your installments and pay off the balance by the 30-day deadline, then the plan you choose is your call.
One last note: You should never be charged a fee or interest when arranging for a payment plan. Be sure to work with a reputable travel agency that specializes in planning Disney World vacations.
How to Book a Trip to Disney World
Throughout the year, Disney World offers some amazing discounts and special promotions. They typically involve some sort of stay-and-play package (theme park tickets and lodging at a participating Disney hotel resort). Most packages are for specific travel dates, usually during the slower times of the year.
How do you find these deals?  Well, you can periodically check Disney's own site and try to catch one of those discounts on your own. However, I'd suggest you book with a Disney travel agent instead.
There are just so many reasons to book with a Disney travel agent rather than going it alone.
Disney Travel Agents can set up a Payment Plan
A Disney travel specialist can guide you through every aspect of your trip – from the planning stage to the booking stage. They can make your Advanced Dining Reservations, hotel reservations, transportation arrangements, and even your stroller rentals. Plus, your personalized agent will monitor the new promotions for you and automatically (retroactively) apply the new promotions to your existing reservation.
Surprisingly, the services of most Disney travel agents are 100% free to you. This means that you'll never pay more than if you had booked the entire trip on your own (via Disney's website or elsewhere).
And, since it's the agent's job to stay on top of the discounts and promotions, then there's a good chance that the cost of your trip will be less when all is said and done.
Working with an educated Disney travel specialist can make all of the difference, and it makes your life A LOT less stressful.
If you use a Disney specialist, be sure they'll be able to handle a payment plan. The agency will be responsible for sending your payments directly (and immediately) to Disney. The agent will use your credit card number to book the trip and the payment will then be processed by Disney. No legitimate agency will hold your money. Rather, your payments should go straight to Disney.
It Pays to Plan Ahead
There are several ways to use the long booking window for Disney World vacations to our advantage.
Planning a Disney vacation far in advance will give you plenty of time to do your research and create your detailed touring plans.
It also allows you to spread out your payments so you can pay down your balance over an extended amount of time. This is welcome news for those of us who are on a tight budget!
Remember, when it comes to Disney vacations, the early bird catches the worm. What I mean by that is Disney's most popular hotels and restaurants are prone to selling out far in advance. Therefore, booking early will allow you to secure the Advanced Dining Reservations and resort of your choice before other people snatch them up.
Contact a Disney travel agent today and let them help you book your trip. We recommend the Disney specialists at The Vacationeer.
The Vacationeer can Set Up your Payment Plan for Disney World
When it comes to Disney travel planners, we recommend The Vacationeer. They are the best of the best!
A "Vacationeer" can help you plan and book every aspect of your magical Disney vacation. And yes, they'd be more than happy to set up a payment plan for your trip. The Vacationeer does not charge its clients anything for its planning services, and they can give you a price quote before you commit to anything.
Oh, and in case you're wondering how the services of a Disney travel agent are free, you are not alone.
Disney travel agents receive a small commission (paid by Disney) for assisting clients with their hotel rooms, theme park tickets, and/or vacation packages. The agency and the agent split this commission that Disney (not you) pays out. Disney views the agency/client relationship as a win/win type of market relationship, so that's why they are more than happy to pay out a small commission to the agency. But the one who benefits the most is YOU!
Thanks for reading Does Disney Offer a Payment Plan. I hope this was helpful.
Enjoy your trip!
Check our How to Become a Disney Travel Agent, Why Use Disney Travel Agents, How Much Does it Cost to go to Disney World, and Best Disney Travel Agents pages.