Avoid Lines at Disney World 
12 Ways to Reduce Wait Times at Disney's Theme Parks Attractions
Avoiding the long lines for rides is the best way to maximize your Disney experience. In this article, we'll take you through our top tips for spending more time having fun and less time waiting in line.
With an annual attendance of over 58 million people,  Walt Disney World tops the list of most visited vacation resorts in the world. It's clear that Disney is doing something right to attract so many guests. And with a tagline of  "The Most Magical Place On Earth," why wouldn't anyone want to visit the park?!
But these statistics also imply something negative – crowds and long lines. Unfortunately, this assumption is often the reality. Besides the cost of a Disney World vacation, the lines are really the only other major complaint.
So how do you avoid lines at Disney World?
While it's not possible to avoid the lines entirely, there are several strategies to lessen your queue wait times. Here are our 12 best ways to avoid the lines at Disney World.
1. Go To Disney World when its Less Crowded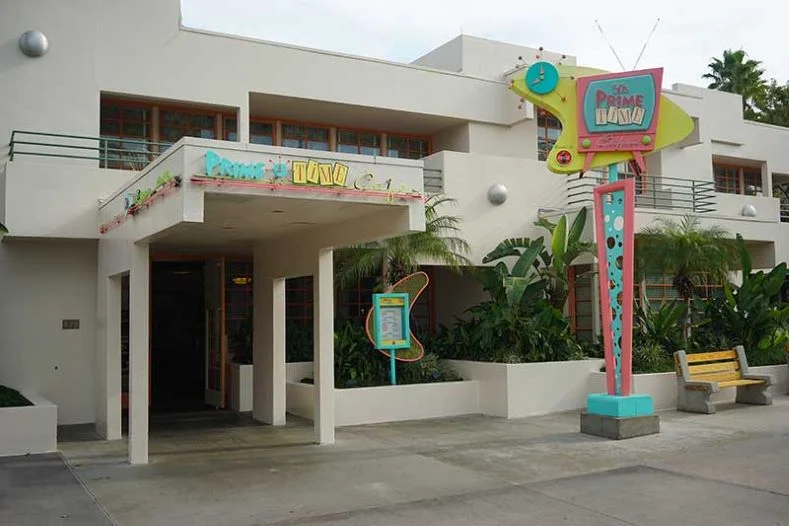 The most obvious way to avoid lines is to go to the park when it's least crowded.  There is no magical time of the year when you will have the park to yourself but there are certain stretches when Disney World is less crowded than at other times.
If possible, try to avoid popular times of the year like school vacations, spring breaks, around the holidays, during the height of the summer, and when Disney hosts special events like runDisney marathon weekends and the Epcot's International Food & Wine Festival. Weekends also tend to draw the crowds, so it may be a good idea to visit the theme parks on Tuesday, Wednesday, and Thursday, and then spend a long weekend enjoying the resorts, pools, and other aspects of Disney World outside of the theme parks.
See our Best Time to Go to Disney World article and our Walt Disney World crowd calendar page for a detailed look at when you can expect the shortest lines: MagicGuides.com/wdw-crowd-calendar
2. Make a Breakfast Reservation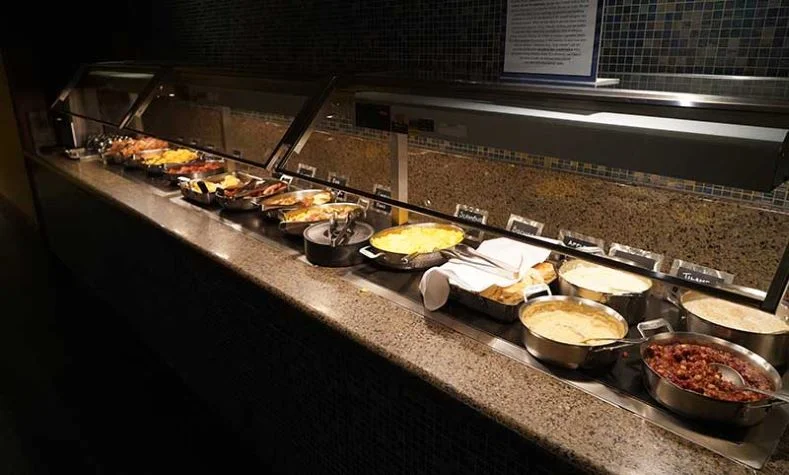 An easy way to get a jump on the crowds is to make a breakfast reservation at one of the restaurants located within a theme park. The advantage of this is that you will be able to exit the restaurant – right into the theme park – before the park opens to other guests. In doing so, you will bypass the normal entrance gate entirely and beat the 9 am rush. We recommend that you head straight to the most popular rides so you are one of the first in line!
Each of Disney's 4 theme parks has at least one in-park breakfast location. Our favorites strategies include making an early reservation at Crystal Palace (Magic Kingdom) and heading straight to the popular Meet Cinderella and Elena at Princess Fairytale Hall; eating at the Safari Donald Duck character breakfast (Tusker House – Animal Kingdom) and hightailing it over to Flight of Passage, and making an 8 a.m. reservation for the Princess Storybook Dining character breakfast (Akershus Royal Banquet Hall (Epcot's Norway Pavilion) and then hustling over to the Royal Summerhus to meet the Frozen sisters before the 9 am crowds descend.
Magic Kingdom's Be Our Guest restaurant is another popular choice for breakfast. Read our article about the best strategies to make Be Our Guest reservations.
Disney Character breakfasts will also save time from waiting in those long lines inside the theme parks to meet the Disney characters. See our Best Disney Character Dining Experiences page for more details.
3. Head for the Rear and the Most Popular Rides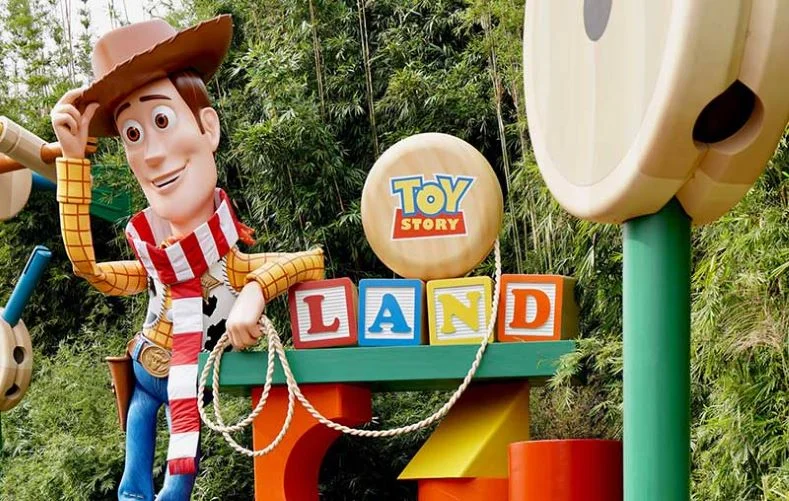 Word to the wise: if you want to avoid the lines, don't arrive late. The lines are often at their longest around 10-11 am.
If you skip our "breakfast in the theme parks" idea, then you should still plan on arriving at the park before it opens and then promptly line up near the front entrance. This will allow you to get a jump start on your day and – theoretically – a jump start on the lines. However, there will be plenty of competition as the gates open. Most people rush to the best attractions right off the bat.
One strategy we would advise is to study the theme park map, pick a popular attraction that is located towards the back of the park, start there and then work your way towards the front of the park as the day progresses. See our Disney World Map page to plot your strategy.
Another trick is to turn left as you enter the park. Our natural human instincts tell us to make a right turn (for some reason) so try turning left instead. Reverse psychology can be an asset as you try to combat the lines at Disney World!
4. Get the most out of your Disney Genie+
Disney Genie+ is a paid service that allows you to skip the standby line and use the Lightning Lane entrance at select attractions.
Guests can book their first Genie+ ride selections starting at 7 AM on the day of their visit. This applies to both those who stay at a Disney Resort Hotel or stay off-property.
There's are also a few pay-per-ride Lightning Lane passes that allow guests expediated entry to Disney's highest demand attractions (rides not included as part of the Disney Genie+ service).  Guests can make their first Individual Lightning Lane Selection at 7 AM  if they are staying at a Disney Resort Hotel, the Swan and Dolphin Resorts, or Shades of Green. Those staying off property can make their first reservation once the park opens.
The advantage goes to guests staying at Disney World resorts because they have the earliest opportunity to secure the most popular attractions (Individual Lightning Lane reservations starting at 7 AM).
Don't waste your time by booking less popular attractions. Instead, focus on the most popular Disney attractions that appeal to you (the ones that will inevitably have the longest lines).
Also of note: if you have a medical condition which affects your ability to wait in line, you might want to use Disney's Disability Access Service in addition to Genie+.  DAS offers scheduled return times, allowing you to wait in a more comfortable area.
5. Upgrade to Club Level at Deluxe Resorts
If you will settle for nothing but the best – and have extra money to spend – consider this strategy to avoid the lines.
Guests staying at any one of Disney's Deluxe Resorts may upgrade to Club Level and secure some time-saving perks.
Here are some of the highlights of this program:
It costs $50 per person, per day
There is a 3-day minimum purchase
TBA (will there be extra Genie+ and Lightning Lane passes? We will find out soon).
Again, this strategy isn't for everyone (because of the cost and Deluxe requirement), but it would allow you more freedom and less time in the lines.
To learn more about this perk, see our Club Level at Disney World page.
6. Check Line Wait Times on Disney's App

Every Disney guest should download the official My Disney Experience app on their phone. This will allow you to check the wait times for the attractions at any theme park throughout the day.
Keep your eyes glued to the screen for updates and – as the line diminishes at one of the attractions you are interested in –  head over there immediately.
This strategy may not be a time-saver if you are constantly crisscrossing the park, but if you spot a nearby attraction with shorter lines, the My Disney Experience app can be a valuable tool to avoid the lines.
7. Check which Theme Park has Extra Magic Hours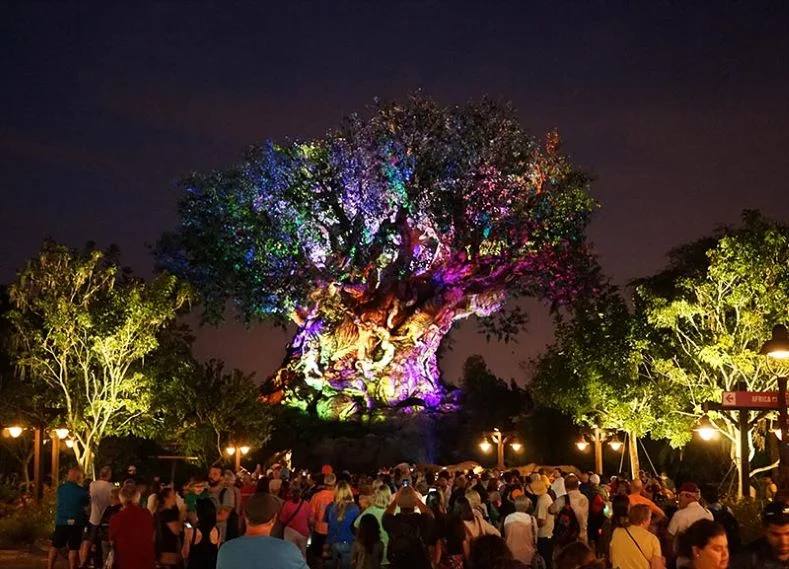 Extra Magic Hours is a perk for guests staying at on-property Disney resorts. Each day, Disney chooses one of its theme parks to open an hour before and one hour after normal operating hours.  The upside to this program is that early birds have the upper hand on getting in line at popular attractions one hour before normal (off-site) guests do. They will also have 1 extra hour to experience fewer lines at the closing time.
The downside is there may be long lines during the normal daytime hours as the Extra Magic Hours crowd mixes with the normal attendance crowd.
So what is our advice?
If you want to experience Extra Magic Hours, get to the designated park early (by 8 am) and stay all the way until closing time so that you will make the most out of your extra time. If you decide to skip the Extra Magic Hours perk, you will likely find that the lines at the other 3 theme parks are shorter because so many people are at the designated Extra Magic Hours park that day. And if you are not staying at a Disney resort hotel,  definitely avoid the park with Extra Magic Hours that day.
8. Avoid Lines at Disney World with Early Morning Magic
The saying goes "money cannot buy you happiness," but this isn't always the case. If your idea of happiness is shorter lines, then money can – in fact – buy you happiness at Disney World.
Disney launched a premium event called Early Morning Magic which allows you early access to a limited number of top-tier attractions. For $70 per person per day, you can enter Magic Kingdom at 7:45 am and board any variety of the 7 designated attractions without competing for a spot in line.  So if the park opens at 9, you have 1 hour and 15 minutes to hit some of the best Magic Kingdom rides before the normal crowd enters the park at 9.
Is it worth it? Maybe not. However, there's also a buffet breakfast included in the $70 price tag. So if a relaxing but productive 1 hr. and 15 minutes in Magic Kingdom is important to you, then maybe it is worth the cost after all, especially when breakfast is included.
9. Go to Disney After Hours for Short Lines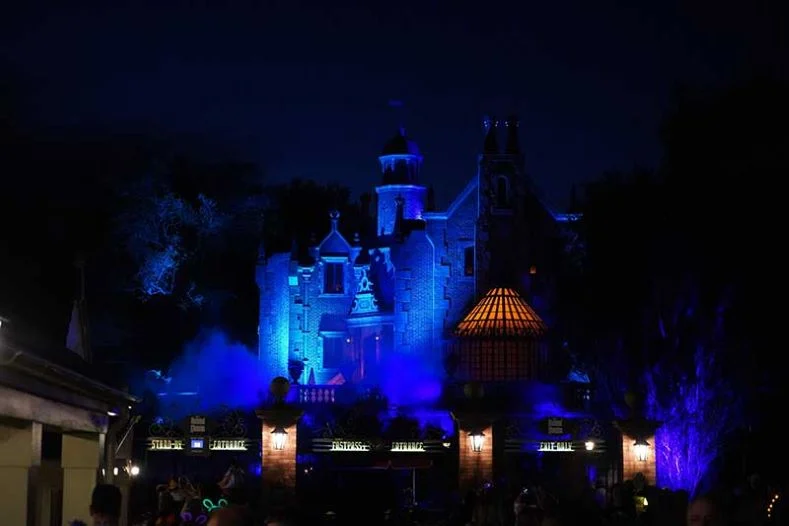 Early Morning Magic is geared towards early risers who hate to wait in lines. But for those who like to sleep in, Disney has a premium option for you as well.
Disney After Hours is a special ticket nighttime event at Magic Kingdom and Animal Kingdom theme parks. It's offered on select dates throughout the year and gives the ticket holder three hours of extra time in the park after normal operating hours. Disney After Hours allows you to enjoy virtually crowd-free fun and very short lines to some of Disney's most popular rides. Start times vary by date, but the event typically begins at 8 p.m., 9 p.m., or 10 p.m.
This unique 3-hour park experience lets you enjoy more than 25 of Magic Kingdom's most popular attractions and Character Greetings.  Tickets are not cheap ($129 in advance, plus tax), but only a limited number are sold each night to ensure that there will be practically no lines to wait in. See our Disney After Hours review to check the dates and times.
9. Take an Afternoon Break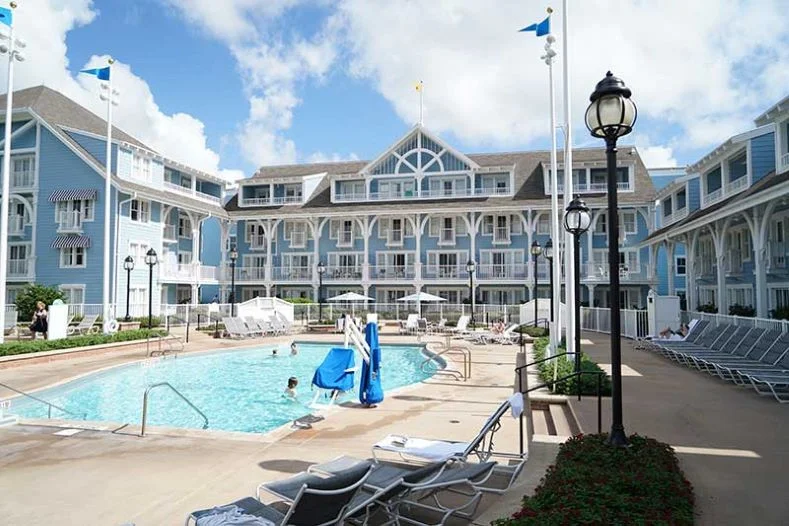 Lines tend to be shortest in the early morning and late afternoon/early evening. That that in mind, it may be a good idea to take an afternoon break. You could go back to your resort to relax, cool off with a dip in the pool, or take an extended lunch break before returning to the park. By the time you get back to the lines, hopefully, you will find them a little bit more bearable.
10. Use the Single Rider Line
Just about every attraction at Disney World has two lines: a regular standby line and a line for guests with Disney Genie+ reservations. But there are a few attractions that have a 3rd "single rider line" as well.
As you may have guessed, a solo rider will be added with another party to fill an empty seat on an attraction. This does mean your party will be separated on the ride, but you can typically save some time in line with this method.
The three current attractions with single rider lines are:
Test Track – Epcot
Rock 'n' Roller Coaster – Hollywood Studios
Expedition Everest – Animal Kingdom (voted #1 on our Best Animal Kingdom Rides page)
11. Use the Rider Switch Line
Disney's Rider Switch Service is an option for those who visit with a small child.
Here's how it works: one adult receives a return ticket for the attraction and waits with the non-rider/riders while the other members of the party go on the ride. When the other adult/adults return, they can supervise the non-riding guest/guests while the waiting adult can then board the ride without waiting in the standby line again. Up to 3 guests can ride using this return ticket. meaning that other people in the party can effectively ride the attraction two times while only waiting in line once.
The Rider Switch Service is available at select attractions at every Disney World theme park. Find out more about the program here:
https://disneyworld.disney.go.com/guest-services/rider-switch/
12. Shorter Lines during Popular Theme Park Events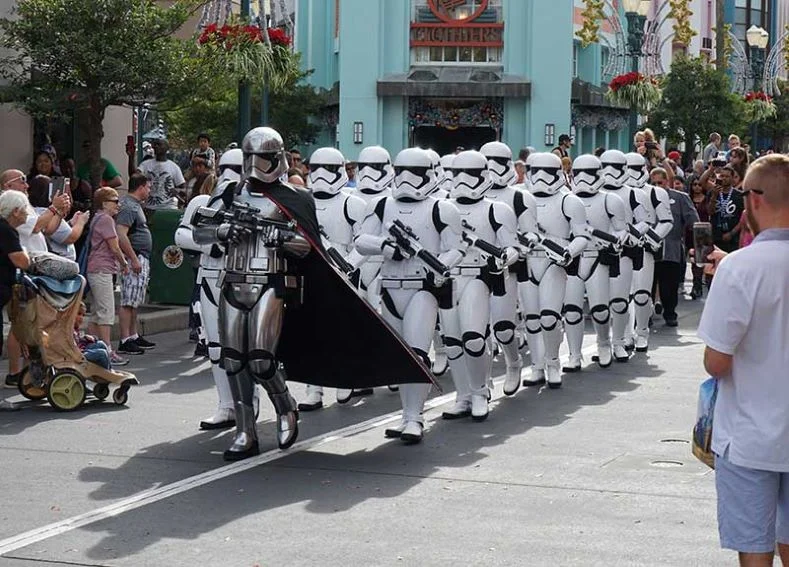 The best time to jump in a line is when everyone else is busy doing something else.
Some examples include during the Magic Kingdom parade when Hollywood Studios' Fantasmic show is in progress, and while the evening time fireworks shows are happening.
You can also avoid lines at Disney World by eating lunch during off-peak hours. Lines tend to lessen around lunchtime, so it might be a good idea to plan your lunch break earlier or later than the normal 11:30 am – 1:30 pm-ish lunch hours.