Grandparents often dream about taking their grandchildren to Disney World. The reason is simple: it's the "happiest place on Earth"! But before you start planning your trip, there are a few things you need to know. Here are 24 tips to make your Disney trip with grandkids magical.
Disney Resort Hotel Tips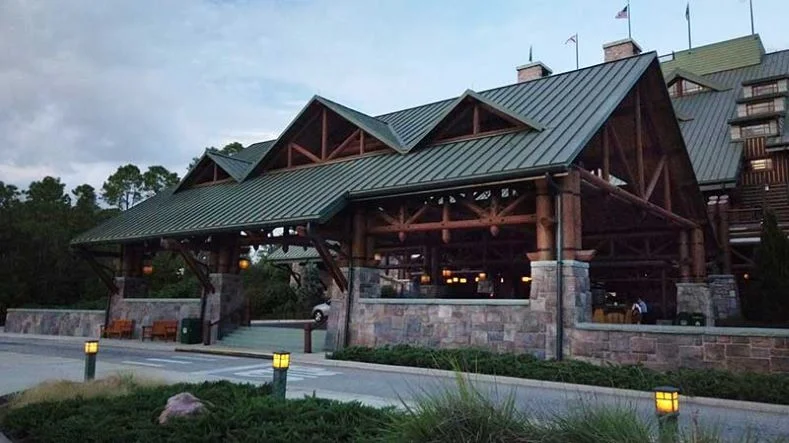 1. Stay On Disney Property
When it comes to taking the grandkids to Disney World, it's better to pay more to stay at an on-property Disney hotel. Yes, you can find cheaper accommodations off-property, but you'll miss out on the special perks of staying at a Disney hotel.
For starters, you'll be able to take advantage of Early Theme Park Entry, which allows Disney hotel guests to enter the park 30 minutes before the general public. You'll also have access to complimentary Disney transportation, which makes getting around the property a breeze. And, of course, there's the added benefit of being surrounded by the magic of Disney 24/7.
2. Select a Disney Resort Tier
Disney World resort hotels are categorized into three tiers – Value, Moderate, and Deluxe (with Deluxe Villas offered within the Deluxe tier). There are several differences between the tiers:
Disney Value Resorts are the most budget-friendly option; they feature fun, family-friendly amenities, smaller rooms, food courts, and (mostly) bus transportation to the parks.
Disney Moderate Resorts offer more upscale accommodations, including larger rooms, upgraded pools, and more diversity of restaurants and transportation options.
Disney Deluxe Resorts are the most luxurious and expensive option, offering the largest rooms, the best transportation options (some with monorail service), world-class dining, spas, and other premium amenities.

Disney Deluxe Villas offer some of the largest accommodations, with units as large as three bedrooms. They're great for inter-generational trips because the grandparents, parents, and kids can all have their own bedroom with sharing some common family gathering areas like a living room and a full kitchen.
Choosing a hotel that both grandparents and grandchildren will enjoy is essential. You also need to find one that fits your budget.
3. Choose a Room Type
Picking accommodations that will work for everyone in your group can be challenging. Do the grandkids need separate beds? What about separate sleeping areas?
Disney offers various room types, from standard rooms with queen beds to three-bedroom suites. Just make sure you know what type of arrangements will be best for your group before you book.
4. Consider the Pool
When choosing a Disney resort for your grandkids, be sure to consider the pools. Disney World resorts offer various pool options, from simple splash pads to large water parks with lazy rivers. They are always clean, well-maintained, and have lifeguards on duty.
In our view, the best pool at Disney World is Stormalong Bay at Disney's Yacht Club & Beach Club Resorts, which is so huge that it's really more of a water park. We also like the swimming pools at Disney's Polynesian Village Resort, Coronado Springs Resort, Caribbean Beach Resort, and Art of Animation Resort.
If you choose a hotel with a great pool, you won't need to go to one of the Disney World water parks or the nearest beach. Instead, you can relax in the comfort of your hotel and enjoy the pool at your leisure – without extra travel or expense.
Taking the grandkids to Disney World can be a wonderful experience, but you must prepare in advance.
For assistance in choosing your Disney resort, contact The Vacationeer. They can guide you as you plan your Disney vacation with the grandchildren.
Click HERE for a free quote. There's absolutely no charge to use their planning services, and you're never under any obligation to book. It really is the best way to book a Disney World hotel.
So contact them today — you won't be disappointed!
Theme Parks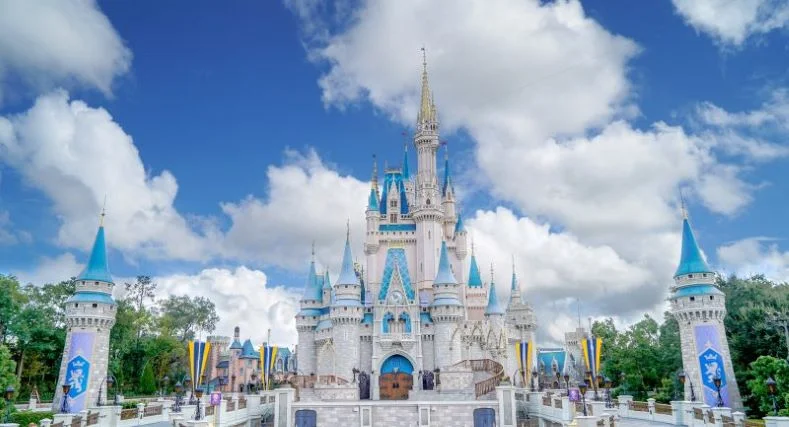 5. Start at Animal Kingdom
Animal Kingdom is a great place to start your Disney World vacation. It is a low-key park and less crowded, so your grandkids won't feel overwhelmed on their first day.
After a fun-filled day at Animal Kingdom, your grandkids will be ready to tackle the more crowded parks like Magic Kingdom.
6. Take Grandkids to Disney's Animal Kingdom
Disney's Animal Kingdom theme park is a zoological delight sure to please the whole family. Some of the best Animal Kingdom rides for kids and grandparents alike include Na'vi River Journey, TriceraTop Spin, the Wildlife Express Train, and Kali River Rapids (38″ height requirement). You can also see excellent live stage shows like Finding Nemo: The Big Blue…and Beyond! and Festival of the Lion King.
We would be remiss if we didn't mention Kilimanjaro Safaris, perhaps the best multigenerational attraction in the park. This safari experience takes place in the heart of the park, where 34 species of animals roam freely across 110 acres of wetlands, plains, and forests. Among the animals you'll have the chance to see up close are zebras, hippos, lions, elephants, and cheetahs!
7. Take Grandkids to Magic Kingdom
The Magic Kingdom is home to some of the most iconic attractions in all of Disney World, and it's the perfect place for grandparents and grandkids to create lasting memories together. Despite its small size and large crowds, it's the Disney park with the most magic. Don't miss it!
Some of the best rides at Magic Kingdom to enjoy with children include it's a small world, Peter Pan's Flight, Under the Sea ~ Journey of the Little Mermaid, and The Many Adventures of Winnie the Pooh. Of course, no trip to Magic Kingdom would be complete without taking a spin on Dumbo the Flying Elephant and meeting some of your favorite Disney characters. Grandparents should not miss the Tomorrowland Transit Authority PeopleMover, which offers a serene and scenic ride above Tomorrowland.
8. Take Grandkids to EPCOT
EPCOT is a low-key theme park that offers fun and educational activities for kids and grandparents. The World Showcase section features pavilions representing 11 countries from around the globe. Grandparents will appreciate the interesting cultural exhibits, while kids will enjoy exploring new places, tasting unique foods, and learning about different cultures through arts and crafts at Kidcot Fun Stops. In addition, no trip to EPCOT is complete without exploring the three new neighborhoods that replaced Future World: World Celebration, World Discovery, and World Nature.
Don't miss these family-friendly EPCOT rides and attractions: Frozen Ever After, Gran Fiesta Tour, Remy's Ratatouille Adventure, The Seas With Nemo & Friends, Spaceship Earth, and Journey Into Imagination With Figment. There is a height requirement for certain Disney thrill rides, but if your grandkids are over 40″ tall, Epcot's Soarin' is a must-do!
9. Take Grandkids to Disney's Hollywood Studios
Disney's Hollywood Studios is dedicated to movies, television, music, and theater. The park is divided into seven themed areas: Animation Courtyard, Echo Lake, Grand Avenue, Hollywood Boulevard, Sunset Boulevard, Toy Story Land, and Star Wars: Galaxy's Edge. It's the perfect place to spend time with your grandchildren while enjoying some of Disney's best rides, attractions, and live shows.
Among the best rides at Hollywood Studios for grandparents and grandchildren are Mickey & Minnie's Runaway Railway, Toy Story Midway Mania!, Muppet*Vision 3D, Alien Swirling Saucers (32″ height requirement), Millennium Falcon: Smugglers Run (38″ height requirement), Slinky Dog Dash (38″ height requirement). Hollywood Studios is also THE place to see amazing shows, including For the First Time in Forever: A Frozen Sing-along Celebration, Indiana Jones Epic Stunt Spectacular!, and Beauty and the Beast – Live on Stage.
Dining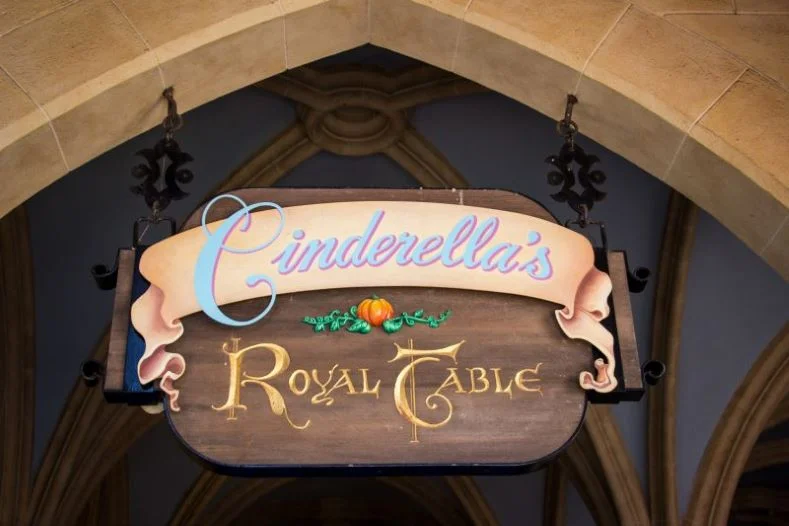 10. Dine with Disney Characters
One of the best things about taking the grandkids to Disney World is experiencing the magic through their eyes. And what could be more magical than sitting down to a meal with their favorite Disney characters?
At Cinderella's Royal Table, guests can dine in the company of royalty, with Cinderella herself making an appearance during breakfast, lunch, and dinner. Donald's Dining Safari at Tusker House is another great option, where guests can enjoy a buffet-style meal while Donald and his friends make their way around the restaurant. And for a truly classic Disney Character Dining experience, Chef Mickey's is hard to beat. The crowds and noise level can be a bit overwhelming, but the kids will love seeing Mickey and his pals up close and personal.
11. Head to Kid-Friendly Restaurants
When planning a trip to Disney World with the grandkids, be sure to factor in some time for meals. There are many great Quick Service and Table Service restaurants throughout Disney World with fantastic food, most with kid's menus that are sure to please even the pickiest of eaters. For example, kids' menus typically have favorites like burgers, chicken nuggets, macaroni and cheese, and pizza, in addition to various healthier and culturally diverse options.
Among the restaurants we recommend for the grandkids are Skipper Canteen at the Magic Kingdom, Via Napoli Ristorante E Pizzeria, and Akershus Royal Banquet Hall at EPCOT, Flame Tree Barbecue at Animal Kingdom. We also recommend Woody's Lunch Box, '50s Prime Time Café, and Sci-Fi Dine-In Theater, three fun restaurants in Hollywood Studios. These restaurants offer unique dining experiences that the whole family will enjoy. There are also a variety of incredible dining options available at Disney's resort hotels.
12. Bring Food Into the Parks
If you're planning a trip to Disney World with the grandkids, you may be wondering if you can bring things like snacks, lunches, and beverages to the theme parks. The good news is that Disney World does allow guests to bring food and drinks into the park, with a few exceptions. Any bag can be used for food and beverages, provided it is no larger than 24″ by 15″ by 18″. Additionally, guests are not allowed to bring alcohol into the park, and all glass containers are prohibited.
You can save time and money if you pack a picnic lunch for you and the grandkids to enjoy at the parks. Even if you don't want to bring in full meals, snacks and water bottles are a good idea.
Tickets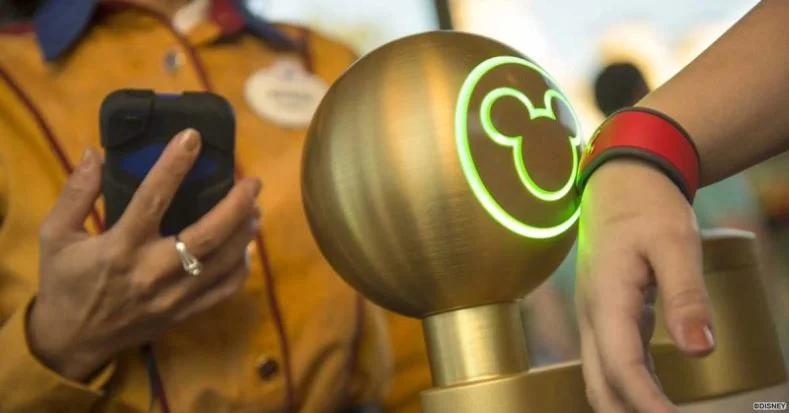 13. Choose the Right Park Tickets
If you're planning a trip to Disney World with the grandkids, there are a few things you need to know about purchasing tickets. The basic admission tickets to Disney World are for single parks, meaning you can only enter one park daily. If you buy a June 23rd Animal Kingdom ticket, you will only be allowed to enter Animal Kingdom on June 23rd. However, if you want to be able to hop between different parks on the same day, you'll need to purchase a Park Hopper ticket, which is a bit more expensive.
Surge pricing also comes into play during busy times, so it's always best to book in advance and during less crowded times of the year, if possible. You can also save money by purchasing multiple-day tickets – the more days you buy, the cheaper it is per day. With some planning, you can ensure your Disney World trip is fun and affordable.
Note: If you're staying at Disney for more than 2 or 3 days, there's really no need to purchase the Park Hopper ticket. Each park offers more than enough to keep you busy for a full day or more.
14. Add Disney Genie+ 
If you're taking the grandkids to Disney World and hate waiting in lines, you should consider adding the Disney Genie+ to your tickets. Genie+ is a pay-to-play service that allows guests to bypass the regular standby line and enter through Lightning Lanes.
Genie+ includes many attractions and costs only $15 PP/PD, so we think it's well worth it, especially if you have grandchildren. Additionally, a few of the highest-demand attractions at Disney World are available on a pay-per-ride basis. If this seems confusing, see tip #24 for help.
Other Tips for Taking Grandkids to Disney World
15. Book Your Trip Early
By booking early, you'll be able to lock in today's prices and have a wider selection of hotel rooms to choose from. In addition, you'll have the chance to make dining reservations – including character dining – before they sell out. With your trip already booked, you can focus on packing and preparing for your magical vacation.
16. Spend a Week (If You Can)
Deciding how long to stay at Disney World with the grandkids is tricky. Obviously, you want to stay long enough to ensure they have a good time and see all the sights they want. But at the same time, you don't want to overdo it and wear everyone out.
You should generally plan for at least three or four days. It will give you time to see all the major attractions without feeling rushed. An entire week or more would be even better since you could visit every park for a full day and then return to your favorites. When you want a break from the theme parks, you can always spend the day at your hotel's pool, a Disney waterpark, or Disney Springs.
17. Don't Cram Everything Into One Trip
It's important to remember that you don't have to do everything in one trip. The parks are enormous, and there is so much to see and do. Instead, focus on the must-do rides and attractions. It will prevent you from becoming overwhelmed and ensure you and your grandchildren have a great time. Plus, it will give you something to look forward to on your next trip to Disney World.
18. Visit During the Off-Season
When it comes to taking the grandkids to Disney World, timing is everything. The best time to go is during the off-season when crowds are smaller and prices are lower. Watch out for school breaks, holidays, weekends, and summer. If you can avoid traveling during these peak times, you'll save yourself a lot of hassle. It's harder to do if the grandchildren are already in school, but it's still something to consider.
Next, consider the weather at Disney World. Florida can be notoriously hot and humid during the summer, so it's best to visit during the cooler months if you're not a fan of heat. Fall and spring are usually the best time to go to Disney World, as temperates are favorable. The winter isn't too bad either.
19. Don't Overpack
You'll want to pack light since you'll have to carry your own luggage as well as the kids' bags. In terms of clothes, focus on items that can be easily layered so that you can adjust to the fluctuating temperature. Remember that you'll be doing a lot of walking, so comfortable shoes are a must. And finally, don't forget to pack essential items like sunscreen and hats to protect against the Florida sun.
You may also consider renting a stroller for convenience, as you won't have to lug one through the airport or keep track of it during your trip. And if you rent from Disney or a nearby stroller rental company, you'll have access to their fleet of top-quality strollers designed for comfort and durability.
20. Grandkids Should Help Plan
Taking the grandchildren to Disney World for the first time will be an exciting experience. However, involving the kids in planning ensures everyone gets the most out of their vacation. It will help them feel a sense of ownership and responsibility for the trip and will be more likely to remember the experience fondly.
When discussing the trip with the grandkids, ask them their favorite Disney characters and what they would like to see and do at the park.
21. Set a Souvenir Budget 
Grandkids often want to bring home a little something from their trip, whether it's a stuffed animal, T-shirt, or piece of jewelry. And while it's tempting to say yes to every request, those Disney World souvenirs can add up quickly. A good rule of thumb is to set a daily spending limit for souvenirs and stick to it.
22. Prioritize the Grandkids
When you take your grandchildren to Disney World, it's essential to let them experience the parks the way they want to. There are rides and attractions for all ages, but the young ones will likely be most interested in meeting their favorite characters and seeing the colorful shows. Don't force them to go on scary rides or wait in long lines if they don't want to. And don't forget to have some patience – it's all part of the magic of Disney World. With some planning and flexibility, you're sure to create lifelong memories with your grandkids.
23. Follow Their Parents' Guidelines
For many grandparents, taking the grandkids to Disney World is a dream come true. However, it's essential to ensure that their parents are on board with the plan before making any concrete arrangements. Once you have the green light from the parents, be sure to follow any guidelines they've set for their children. For example, they may want you to stick to a specific bedtime or limit the tv or sweets while on vacation. Following their guidelines can help ensure the trip is enjoyable for everyone involved.
24. Make Use of Disney Travel Agents
If you're planning a trip to Disney World with your grandchildren, you'll want to ensure everything goes smoothly. After all, this is a trip that they'll remember for the rest of their lives.
There's a lot to consider when planning a Disney vacation. Where will you stay? What parks will you visit? How will you get around? And, of course, how will you afford it all?
Fortunately, Disney travel agencies can help take the stress out of planning your trip and ensure that everything is taken care of. They can book your hotel stay and theme park tickets, including Park Hopper and Genie+ options. You can also get assistance with Disney Character Dining and other Table Service dining reservations. As Disney fanatics themselves, they can provide useful tips on what to see and do while you're there with your grandkids. With their help, you can make this a trip that your grandchildren will never forget.
So which travel agency to use? We recommend working with The Vacationeer, an Earmarked Authorized Disney Vacation Planner with Diamond Level credentials. The Vacationeer can help you book tickets, accommodations, dining reservations, and transportation to and from Orlando airport.
Plus, they will get you the most significant discounts, so you never pay more for your trip than you should. The Vacationeer can even set up an interest-free payment plan for you to pay over time.
And they won't charge you a dime for their planning services, so you won't be stuck paying for any commission fees.
If you're planning to take the grandkids to Disney World, check out The Vacationeer. Click HERE for a free quote. You won't regret it!
Thanks for reading our Taking Grandkids to Disney World article. Wishing you a magical vacation!