Is the cost of a Sandals trip putting a damper on your plans for romance and relaxation in the islands?  Below we list nine ways to save money on a Sandals resort vacation without sacrificing any luxury or fun. With our tips, you can easily enjoy a stay at one of these beautiful resorts without breaking the bank!
1. Travel During the Off-Season for the Best Rates
One way to save money on a Sandals resort is to travel during the off-season. The off-season is typically from late April to mid-June and then from late August to early November.
Rates will be lower during this period, and you can often find great deals.
Avoid significant holidays and weekends, school vacations, and the Caribbean's high season (mid-December to mid-April). Sandals pricing is typically at its highest, and the resorts have the most occupancy during these travel periods.
2. Book Far In Advance (If Possible)
Prices only seem to go up as time goes on, so booking your trip as soon as possible makes sense.
When you book in advance, you'll be able to lock in current prices, including any sale prices. It makes sense to book next year's vacation at today's prices. Planning ahead of the crowd also gives you more resorts and room options since the popular ones sell out quickly.
If possible, book your Sandals vacation 9-14 months in advance so you'll lock in today's price and have the best chance of getting your resort and room preference. And, because life is unpredictable, consider purchasing travel insurance to protect your investment.
3. Book a Room with Fewer Amenities
If you don't need an ocean view or other luxury features, you can save money by booking a room with fewer amenities or one situated in the resort's interior. It's often the case for rooms at the lower end of the price range.
Guests staying in the less expensive rooms still enjoy all the same resort privileges – including access to the same pools, beaches, restaurants, bars, entertainment, activities, etc. – as the guests staying in the swim-up suites. You won't have all the bells and whistles, but you'll still have a luxury beach vacation experience.
As of 2022, the cheapest Sandals rooms start at $234 (per person per night). Rates vary depending on the Sandals resort location you choose. For example, Sandals Ochi, Sandals South Coast, and Sandals Nigel tend to have the most affordable rooms – but not by much.
So long as you avoid the more expensive "Butler Level" and "Club Level" room tiers – and instead focus on the "Luxury Level" – you'll be able to find some bargain pricing.
Again, make sure to book early to get the best deals!
4. Use a Sandals Vacation Planner
It's never too early to start planning your next vacation.
If this is your first time to a Sandals resort property, we recommend that you connect with a Sandals vacation planner to help you through the process. These travel planners can help you find the perfect Sandals destination for your relaxing Caribbean getaway, and most won't charge you anything for their planning services.  And those are just a few of the reasons to book Sandals with a travel agent.
Once you find a resort and room to your liking and within your budget, you can let your Sandals vacation planner worry about making the reservations.
We recommend The Vacationeer as your go-to Sandals travel agency. They will make sure you book the best Sandals vacation possible at the lowest rates. They can even plan and book your Sandals honeymoon or wedding. Best of all, their service won't cost you a dime!
Contact them today for a free, no-obligation quote.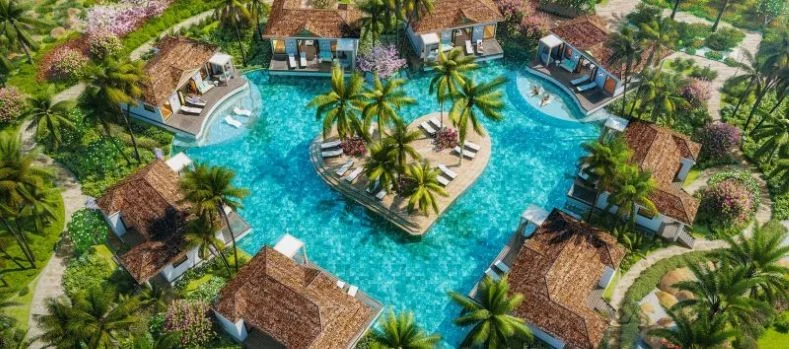 5. Take Advantage of Discounts, Free Night Promotions, and Other Freebies
Here are a few ways to take advantage of the special offers:
From time to time, Sandals offers discounts and promotions on their resorts. If you're flexible with your travel dates, you may be able to take advantage of a great deal. For example, Sandals Resorts recently ran a "book 3 or 4 nights and receive 1 night free" promotion.
Sandals offers an extra 10% discount (on top of the current promotion) for firefighters, police officers, and those serving in the military or Department of Defense.
Sandals Resorts are great locations for destination weddings. People say the best things in life are free, and that's the case with Sandals! When you book three nights or more, Sandals provides you with a FREE wedding that will include a bouquet, boutonniere, cake, and a stunning ceremony venue for you and your guests to enjoy.
Sandals will grant you a free night's stay if you celebrate a wedding anniversary within 30 days of your visit. The catch is that you must stay at least seven nights in the pricier Club Level or Butler Level room category to qualify for a free anniversary night.
The "Sandals Free Night Promotion" is one of our favorite ways to save money on a Sandals Resort vacation.  This is a frequent bonus with Sandals and Beaches for specific resorts and room categories. Most of the time this promotion will tend to include the 6th night or 7th night free and while it's typically offered on higher room categories, it's a great way to add an extra night or upgrade your vacation without having to pay for it
Contact The Vacationeer to learn about the latest Sandals promotions.
6. Sign Up for the Layaway Plan
As you book your trip, you'll have the option of paying in full as you book or opt for the "Layaway & Playaway program," which is Sandals' version of a layaway plan.
If you choose the latter, you must pay the total price of your Luxury Included holiday in 3- to 24-month installments when you make a reservation online, by phone, or at the Loyalty & Travel desk at the resort.
Contact The Vacationeer to learn more about the interest-free Layaway & Playaway program.
Payment plans don't technically save you money on your Sandals vacation, per se, but they ease the burden of paying for it all at once. Early booking can also be a hedge against inflation. It's always best to book your trip as soon as possible.
7. Join the Sandals Select Rewards Program
The Sandals Select Rewards program is free loyalty program open to everyone. As a member, you'll have an opportunity to earn points and benefits that will enhance your experience during your Sandals visit.
You can enroll online or when you check in to the resort.  Better yet, just let your Sandals travel planner do it for you. Contact The Vacationeer to get started.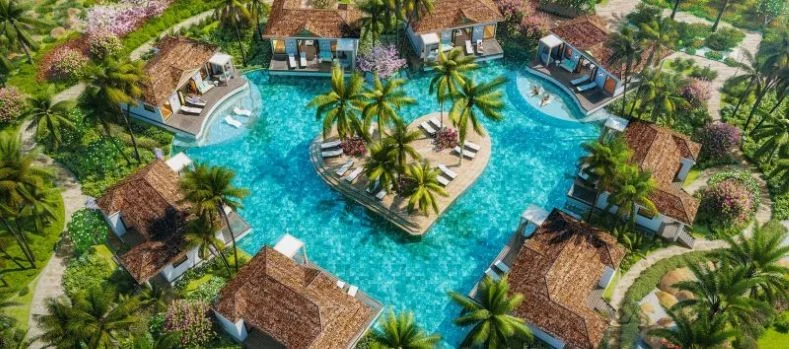 8. Use Points or Miles
Sandals rates are based on a per person, per night basis. While airport transfers are included in the price of your stay, your flight to Sandals is not included.
If you have accumulated points or miles with a particular airline or by using the Sandals Visa Signature credit card, you may be able to use them towards your stay at a Sandals resort. This can help offset the cost of your vacation.
9. Skip the Extras
Sandals Resorts are the ultimate all-inclusive vacation destination. Just about everything you need is included in your stay (see what's included later in this article). However, there are a few things that are not included. They are:
Spa treatments, optional tours, and golf caddies are not included, but you can add these for an additional fee.
Gift shop items, phone calls, and scuba certification (or refresher courses) are also not included in the price of your stay but can be added on for an additional fee if you're interested.
Excursions and tours are optional additions to your vacation. Some of the best excursions allow for unique experiences to enhance your trip, for an additional fee.
Medical assistance is also not included but is available for an extra fee if you should need it during your stay.
So while just about everything you could possibly want or need is included in the price of your stay at Sandals Resorts, there are a few things that are not included that you may want to add on for an additional fee. If you are considering how to save money on a Sandals resort vacation, you'll probably want to skip these extras if you can help it.
Follow these tips and you should be able to find affordable Sandals resorts that fit your needs and your budget.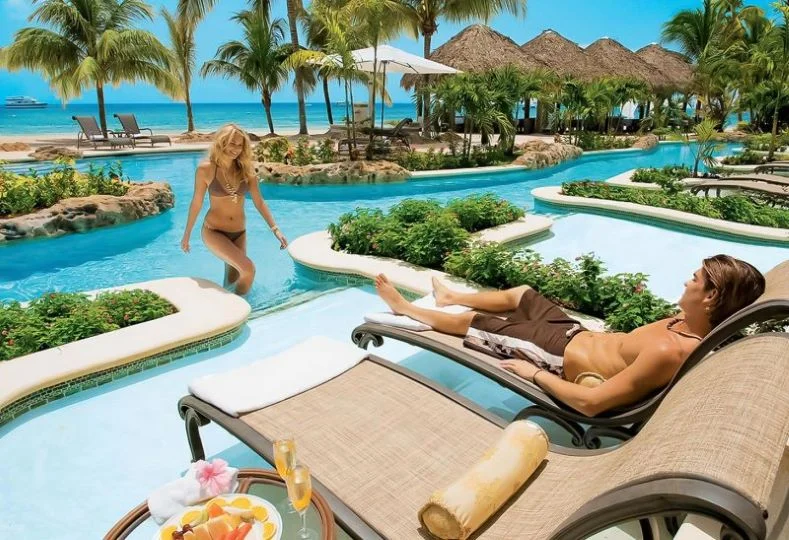 How Much Will You Save with These Tips? 
Determining how much money you can save on a Sandals Resort vacation can be difficult because so many variables exist. The time of year, the resort location, the type of room you book, and other factors will all affect the price. However, the strategies listed above should help you with saving money on your stay.
It's essential to be flexible with your travel dates and willing to compare prices to find the best deals. However, with a little bit of planning, you can enjoy all the luxury and relaxation these resorts offer without breaking the bank!
Sandals Resorts Are Not as Expensive As They Seem
All sixteen Sandals properties are adults-only and all-inclusive. These two features set Sandals apart from other resort destinations. No other all-inclusive resort offers the luxury inclusions Sandals does, making them quite affordable when you consider what you get for the price.
What Does "All-Inclusive" Mean at a Sandals Resort?
Sandals is one of the few all-inclusive travel brands on the market.
All-inclusive means your stay, unlimited food, drinks, activities, and entertainment are included in the booking price of the resort – without any surprise costs. 
Once you arrive at the resort, you don't have to worry about budgeting for anything else because everything is already included in the cost of your stay. It's a great feeling!
Here is what's included in the cost of your stay:
Luxury accommodations
All meals, fine dining, and anytime snacks
Drinks are always included and always unlimited (including top-shelf cocktails, liquors, beers, and wines)
Land Sports (fitness center, beach volleyball, billiards, rock climbing, etc)
Sailing, water skiing, snorkeling, kayaking, and more
Scuba Diving (when certified)
Golf green fees in St. Lucia and Jamaica
Luxury airport transfers
WiFi in rooms and common areas
Entertainment and nightlife
Exchange privileges with nearby Sandals resorts
FREE Weddings
Tips, gratuities, and hotel taxes are included!
When you consider how much value is included in the cost, you realize that Sandals resort vacations aren't really as expensive as they first appear. However, you should still look for ways to save money on a Sandals vacation.
Start Planning Your Sandals Vacation Now!
Are you ready to start planning your Sandals vacation?
It's time you discover the sun, sand, and all of the luxuries you deserve. Contact The Vacationeer and find out how their travel planning services can help you find the best Sandal resort for your tropical Caribbean getaway.
The Vacationeer's experienced travel agents will help you find the perfect Sandals resort for your needs and make sure you receive the best possible deal.  Prices are always fluctuating so ask about the current and upcoming Sandals promotions as you plan your travel to the islands. They know all the best tips to save money on your trip, and can work with Sandals Resorts Customer Service to ensure that the best possible pricing is applied to your stay.
Click here for your free, no-obligation quote!
We hope these ways to save on a Sandal resort are helpful. Thanks for reading and enjoy your trip!