"I'm Going to Disney World!" – What To Do After Booking a Disney Vacation
We've all seen the commercials after major sporting events… "What are you gonna to do next?"  "I'm going to Disney World!"  But what if it's the other way around?  Maybe you've decided "I'm going to Disney World," but now you're wondering "what am I going to do next?"  Booking your trip is only the first step… here's our look at what to do after booking a Disney Vacation.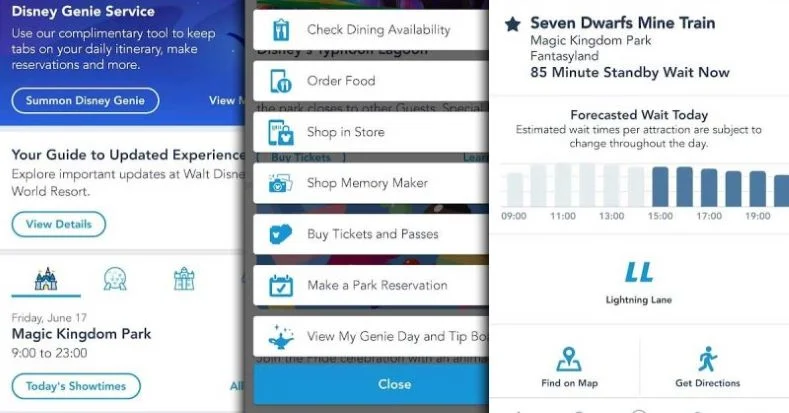 We actually recommend that you do this step in the earliest stages of planning a Disney vacation, but if you're already booked and haven't downloaded the app yet, now is the time!
My Disney Experience is Disney's mobile app & website that serves as a central hub for everything related to your Disney vacation.  And it's pretty much impossible to do your Disney World vacation without it.  Why?
In the app, you can:
Create a profile
Add friends and family members so you can plan together
Make, link, or view dining reservations, ticket purchases, theme park reservations, and hotel reservations
Access the Disney Genie daily itinerary planner, which shows current (and future) wait times and offers suggestions.
Purchase priority access to rides/attractions through the Genie+ and Lightning Lane services
Enter a virtual queue for highly-demanded attractions, when available
Access entitlements under the Disability Access Service, if applicable
Place prepaid mobile orders at many quick-service restaurants, helping you avoid lines at mealtime
Use the MagicMobile service, which lets you use your mobile device as a contactless payment/entry device around Disney World.
And more!
The app is available for both iOS and Android devices — you might see it listed in the app store as "My Disney Experience" or even just as "Disney World."  There's no charge to download and use the app (though your provider might warn you about in-app purchases — that simply refers to things such as park tickets and mobile dining orders).
Sign Into your Disney Account
Once you've downloaded the app, you'll want to sign in — you can use an existing Disney account or create a new one.  You'll also need to grant location services permissions because some features such as virtual queuing are only available when you're inside the park.
Link Your Disney Resort Reservations and Other Products
Now that you've booked your trip, you'll want to link your any theme park ticket purchases and dining/hotel reservations to your Disney account through the app.  For example, linking your hotel reservation in the app allows you to access an extended restaurant reservation booking window — as well as to access early booking for Lightning Lane attraction entrances.
Many (but not all) of the same services are also available through a dedicated section of the Disney World website.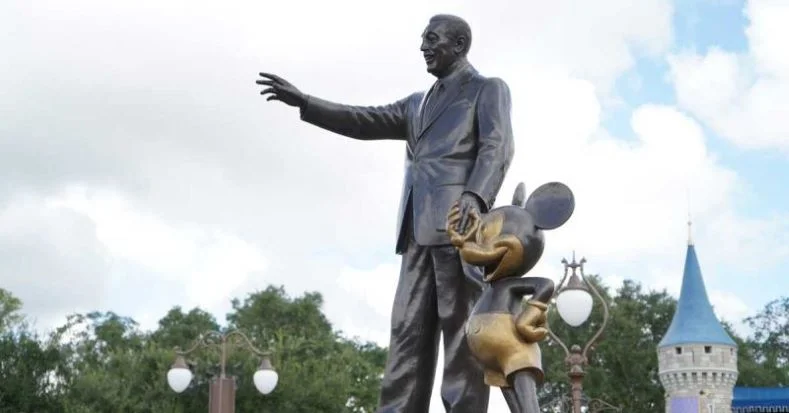 This might come as a bit of a surprise, but you can ask a Disney Vacation Planner (travel agent) to help you plan your trip even if you've already made your reservations.  We've written extensively in the past about all the reasons you should use a Disney Travel Agent, but as a quick recap:
Their services are completely free to use (at most travel agencies)
They receive training directly from Disney
They keep up with all the latest Disney news about rule changes and new rides
They're a single, dedicated point of contact for you about anything related to your trip
They'll watch for new discounts and apply them for you
They'll keep track of payment deadlines and booking windows and handle everything for you
And much, much more
If you've already booked your trip but want to bring a Disney Travel agent on board to handle the rest of your planning, it's pretty easy to do so.  Just contact your agent and let them know you'd like to "hire" them (remember, most agencies don't charge you anything for their planning services… Disney pays your agent a commission).  They'll take it from there!  You may have to sign a form that the agent will send to Disney authorizing them to work on your behalf.
There are really only two rules related to having an agent take over a vacation you've already booked directly with Disney:
Your initial booking must have been made within the past 30 days
Your vacation package must have a remaining balance due (it can't be paid in full).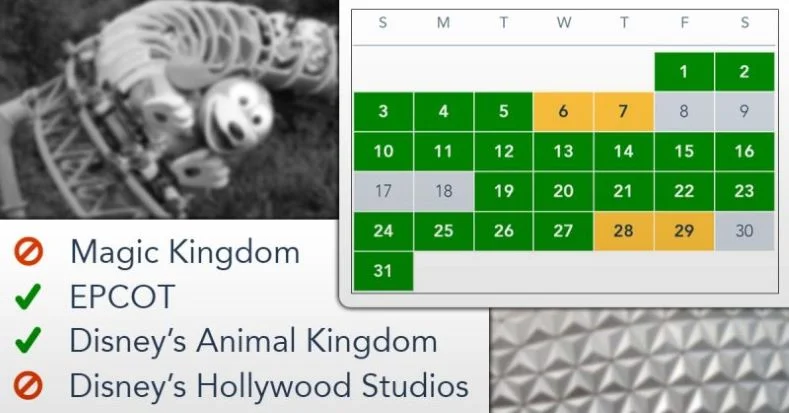 If you haven't heard, getting into a Disney theme park these days requires more than just a park ticket.  Guests who buy theme park tickets may also need a theme park reservation through a system called Disney Park Pass.
Park reservations are required for some ticketholders to enter Magic Kingdom, EPCOT, Hollywood Studios, and Animal Kingdom.  They're not needed for Disney Springs or the water parks.
In 2023, one-day one-park tickets automatically come with a reservation; in early 2024, all date-specific tickets will automatically include a reservation. But other ticket types may require a reservation– so make sure you know the rules for your tickets. Planning ahead can be crucial if you want to ensure you can get into your desired theme park on the day you want to visit.  If you're traveling during a more popular time of year such as spring break, summer, or Christmas, it is quite possible that theme park reservations may not be available at all (as in, none of the four parks), should you wait until the last minute with a ticket which requires a reservation.
Park Pass theme park reservations can be made as soon as you've purchased your theme park admission tickets (so do that, too, if you haven't already done so).  Fortunately, as of December 2022, 1-day 1-park tickets automatically include a reservation for the park — in other words, if you buy a 1-day ticket to Magic Kingdom only, your reservation is included as part of the purchase. Starting January 9, 2024, all date-specific tickets will include a reservation as part of the purchase. But for many other tickets, you'll still need to make a reservation.
You can make your park reservations directly inside of the My Disney Experience app, or through the Disney World website.  Be sure to refer to the Park Pass Calendar to see which days are available.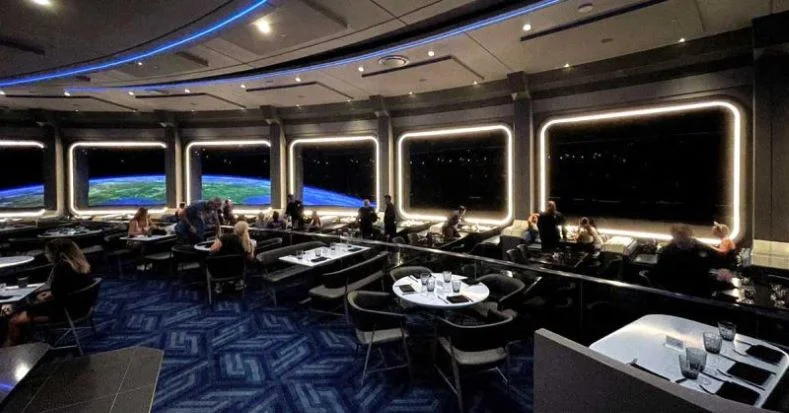 Disney has literally hundreds of places to eat and drink, and they run the gamut from snack carts to counter-service restaurants to full-service restaurants.
You won't need a reservation for any quick-service places you might visit to grab a quick burger or chicken fingers (but you can do a mobile order to avoid the lines).
But, reservations are strongly recommended if you intend to dine at Disney's table service restaurants (restaurants in which you have a server at your table who takes your order and brings your food to you).
Disney calls its restaurant reservations "Advance Dining Reservations."  Sometimes you'll hear people call these "ADRs."  Reservations during prime hours can be quickly snapped up, especially at popular dining locations like Cinderella's Royal Table and Chef Mickey's.  Booking your reservations as soon as the reservation window opens is key to getting what you want.
Guests staying in a Disney Resort hotel may make dining reservations for the entire length of their stay (up to 10 days' worth of reservations) as early as 60 days in advance of their hotel check-in date.
All other Guests can make reservations for dining as early as 60 days in advance of the meal.
What about the Disney Dining Plan?
It's true that for many years, the Disney Dining Plan was a great way to streamline your dining experience.  Dining plans were suspended from mid-2020 through the end of 2023, but will be returning for stays starting in early 2024. A good Disney Travel Agent will help you sort it all out.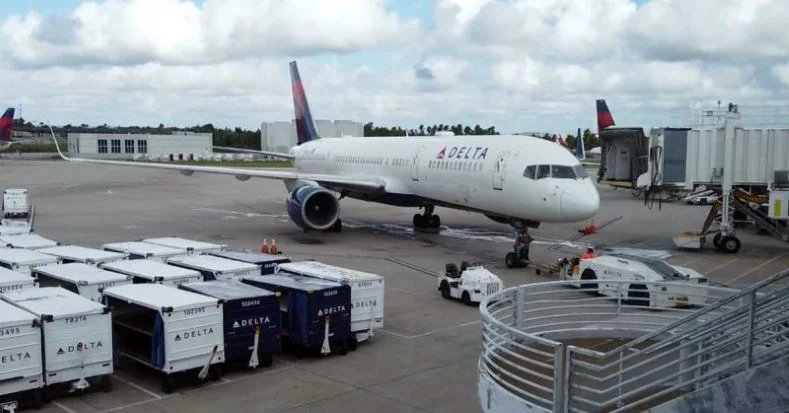 If you're flying into Orlando, you'll need to consider how you're going to get from the airport to your hotel.
Sadly, Disney no longer offers its wildly popular Disney's Magical Express, which was a free shuttle from Orlando International Airport to Walt Disney World.  In its place, you'll find two new (paid) shuttle services called Mears Connect and Sunshine Flyer, along with the usual options of Uber, Lyft, taxis, and of course, rental cars.
The best option is going to vary from family to family.  For those with a large travel group, you'll likely want to skip the options that charge per-person and instead gravitate toward per-vehicle options.  For those on a budget, a shared shuttle service is likely much more cost-effective than a dedicated vehicle.
Traveling Within Disney World
Regardless of how you get from the airport to Disney, transportation throughout Disney World is easy! Disney offers a totally free network of monorails, buses, boats, Skyliner aerial gondolas, trams, and walking paths.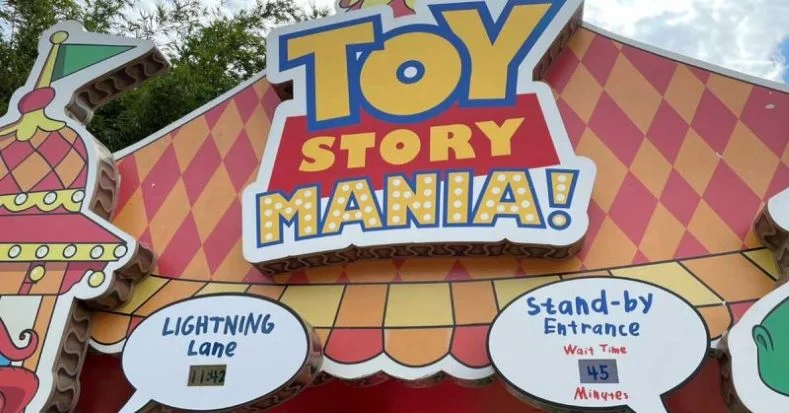 It was true before the pandemic, and it's certainly true now… you're simply not going to have a good Disney World vacation without doing some advance planning.  As mentioned in number 3 above, you can't even get into a theme park without having an advanced reservation.  That means you need to decide well in advance of your visit which park you're going to visit each day.
When picking a park for each day, be sure to take a look at theme park hours (when published) and also consider our forecast of crowd levels for each park.
Don't forget that if you're staying at a Disney Resort Hotel, you can take advantage of the Early Theme Park Entry perk, which lets you enter the Disney parks 30 minutes earlier than the general public.  Guests at Disney Deluxe Resorts, Deluxe Villa Resorts, and a few other select hotels may also enjoy additional time at specific parks on specific nights through the Extended Evening Theme Park Hours perk.  You'll want to check the latest schedule to verify which dates and parks are available during your trip.
Once you've determined which parks to attend, you'll want to decide how you think each day should go overall.
Waiting for Rides/Attractions
When planning your day, be sure to factor in the time you'll spend waiting for rides/attractions.  There are plenty of great ways to avoid long waits, whether through paid priority access such as Genie+ and Lightning Lane, or for free through some savvy itinerary planning.
Standby Lines
When most people think of waiting in line for a ride, they're thinking of what Disney calls a Standby queue. Wait times can fluctuate wildly throughout the day, often peaking in the mid-afternoon.  While you can't do anything about the length of the line itself, you can game the system a bit by deciding when to enter that line.
For your most important attraction of the day, we suggest getting to the park before it opens for the day, entering the park as soon as Guests are allowed in, and going directly to the desired attraction so you can ride it with as little wait as possible.  Other tactics to try to avoid the worst of the standby wait times is to go during the afternoon parade, or to go when most people are having lunch/dinner.  The Disney Genie section of the My Disney Experience app will also show you a forecast of wait times for each hour of the day so you can better plan your arrival time to minimize waits.
Virtual Queues
If your trip happens to occur in the months immediately following the opening of a highly-anticipated attraction (such as a new roller coaster), you'll likely find that you can't simply go stand in line for that ride and will instead have to use something called a virtual queue.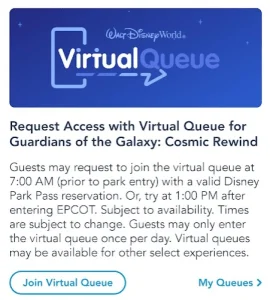 Virtually queuing means that rather than physically standing in line, your spot in line will be held virtually via the My Disney Experience app.  Competition to grab a spot in the virtual queue can be fierce, with available slots being claimed in mere seconds on the busiest days.  Spaces open up daily at 7AM and again at 1PM (and again at 6PM when Extended Evening Theme Park Hours are offered). To give yourself the best possible chance of snagging a spot, read Disney's extensive instructions ahead of time so you know exactly what to do.
Priority Attraction Entrance (Disney Genie+ and Lightning Lane)
Many rides and experiences in the parks have a special Lightning Lane entrance which allows you to pay to bypass the regular line and board more quickly.  There are two ways to access the Lightning Lane entrance, both of which are purchased within the MyDisneyExperience app.
Genie+ Service
Most Lightning Lane entrances are packaged together into a bundled service called Genie+.  For a combined fee of around $15-$30 per person per day (price varies by season/day/demand/park), Genie Plus lets guests make reservations for priority entrance at more than 40 attractions throughout the parks.  Guests make their first Lightning Lane reservation on the morning of their visit and then make additional ride reservations, one at a time, for the remainder of the day (subject to availability).  Disney says this service will usually help you experience a quicker load time on 2-3 attractions on a busy day (maybe more on less-crowded days), which can help save you hours of waiting in line.
Individual Lightning Lane entry
Lightning Lane entrances at the most popular attractions in each park are not included in Genie+ and are instead sold separately.  The cost usually ranges from $10-$20 per ride (occasionally more) and varies based on the attraction, date, and availability.
If an attraction's Lightning Lane entrance is sold under this individual pricing structure, it will not be included in the Genie+ package offering.
You can't actually book your Lightning Lane entrances in advance — they're available for purchase only on the day of your visit — but you'll still want to research them in advance to include in your daily itinerary.
Timing Your Meals
Your itinerary should include a solid plan on when you're going to eat your meals.
Unless you have breakfast reservations for an in-park restaurant, we do NOT recommend that you have breakfast in the park.  You'll likely be missing out on some of the lowest ride wait times of the day if you're off getting food right after the park opens.  Have breakfast at your hotel's restaurant before the park opens, or just have bagels or cereal in your room and opt for an early lunch.
Speaking of an early lunch, having your meals during an off-peak time is a great way to avoid wasting time waiting in long lines at counter-service restaurants.  Dining during peak hours (noon for lunch, 6PM for dinner) means you'll have a longer wait and you might even have to "hover" a bit to find an empty table.  If you do have to dine during the busiest hours, take full advantage of mobile ordering within the My Disney Experience app whenever you can.
Of course, should you have dining reservations at a table service restaurant for lunch or dinner, your time for that meal is set and you just need to plug it into your daily itinerary.
Plan Wisely: Know When to Stop and When to Go
Your Disney vacation will, by necessity, be an uneasy balance between relaxation and over-activity.
It's tempting to sleep in (you're on vacation, after all!) — but doing so will put you a step behind everyone else in the park, meaning you're at the mercy of higher crowds and longer lines.  Waking up early and getting to the parks right away goes a long way toward getting several rides under your belt before everybody else shows up.
On the other hand, if you plan to go nonstop from morning to night seven days in a row, you're going to crash midweek and probably end up losing more time due to the inevitable meltdown than if you had just planned to take some downtime along the way.
Giving some thought now to periods of activity and periods of rest will help make sure your vacation doesn't veer off track.
Want to know more about planning your day at Disney?
We go into much more detail about daily itinerary planning in step 10 of our How to Plan a Disney Vacation article.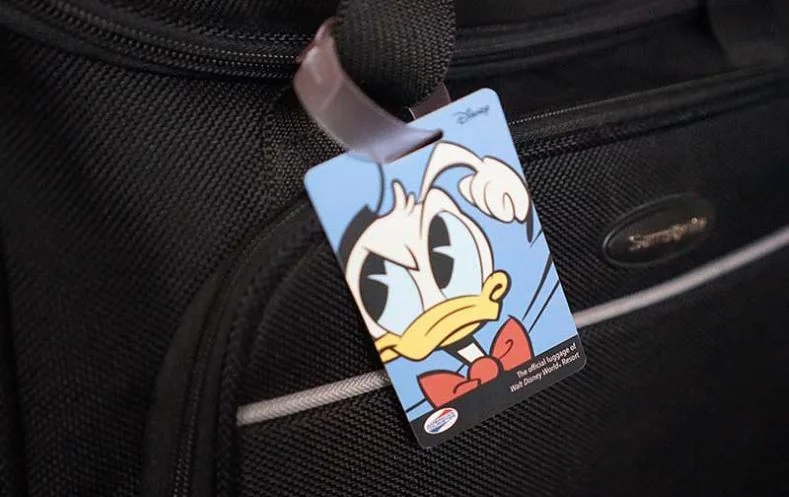 Depending on the length of your Walt Disney World vacation, you will most likely pack lots of items to take with you. Let's look at some of the things you should include in your WDW packing list.
Luggage / Backpacks for Disney
You'll of course want to make sure your luggage/backpacks are in tip-top shape for your trip, and large enough to hold your travel essentials.
Many families prefer to bring a backpack with them into the parks so they'll have everything with them. It's handy to have the essentials (and maybe a snack) — just remember not to overdo it.  Everything you bring in with you has to be hauled around all day and stowed away for rides — or left in a rented locker at the front of the park (which kind of defeats the purpose).
Some people prefer to skip the backpacks all together and use a smaller pack that goes around the waist.  Although you likely won't invited to strut down any fashion runways while wearing these, they certainly do the job and are much easier to work with when it comes to boarding ride vehicles.
Disney Souvenirs
This tip might sound a little Goofy (sorry), but hear us out.
Consider purchasing some of your Disney World souvenirs before your departure.
Purchasing items beforehand – like t-shirts, trading pins and lanyards, Disney autograph books, games and toys, and Mickey Mouse Ears hats – can save you money and time spent shopping for these items at the park. Plus, you will have these Disney souvenir items ready to use as soon as your flight touches down in Orlando.  We have a link to some of our favorites below.
Packing List
And finally, it's time to think about the clothing, documents, toiletries, medications, electronics, swimwear, baby items, food and snacks, and other accessories you will need to pack.
We've especially found that toiletries are easy to overlook.  You might decide to go as far as to pick a week well before your trip and make a specific note of each toiletry item you use throughout each day of the week.  Obviously you won't need to bring toilet paper with you, but those notes could help you remember that there's a certain type of facial cleanser you only use on certain days.
For your convenience, we have created a suggested Disney World Packing List to ensure that nothing is overlooked during the packing process.
Our Packing List includes the essentials plus links to additional items such as inexpensive ponchos, comfortable shoes, external batteries, USB wall chargers, and Disney beach towels, as well as water bottles and Frogg Toggs Chilly Pads for those warm days at Disney World.
One final word about packing: if you're buying new shoes for the trip, start wearing them NOW.  You do NOT want to "break in" your new shoes by walking a dozen miles around a theme park.  If you do, you'll find that you need to add blister bandages to your packing list.
Final Thoughts on What to Do After Booking a Disney Vacation
We hope our list of what to do after booking a Disney Vacation helps you to take the next steps needed in planning your trip.  There's no doubt that Disney is a complex destination… but if you do your research and plan ahead, you're going to have a great time!
Still Feeling Overwhelmed?  Call In a Professional!
If you've read through our article and still feel like you're in over your head, there's no need to panic.  A trained Disney travel agent can help you out even if you've already made your reservations — for free!
In our view, there's no better agency out there than The Vacationeer!  They're an Earmarked Diamond-Level Disney Authorized Vacation Planner, which means they have experience helping thousands of families plan their Disney World vacations.  There's no charge to use their services, but if your trip is already booked you must contact them within 30 days of your initial booking.
So don't wait – contact The Vacationeer today!