A trip to Disney World is a dream come true for both children and adults alike. However, when you're planning a family vacation to Disney World with toddlers, there can be a whole new set of challenges to consider. This parent's guide is designed to help you navigate the world of Disney magic with ease, ensuring that you and your children have a pleasant and unforgettable experience.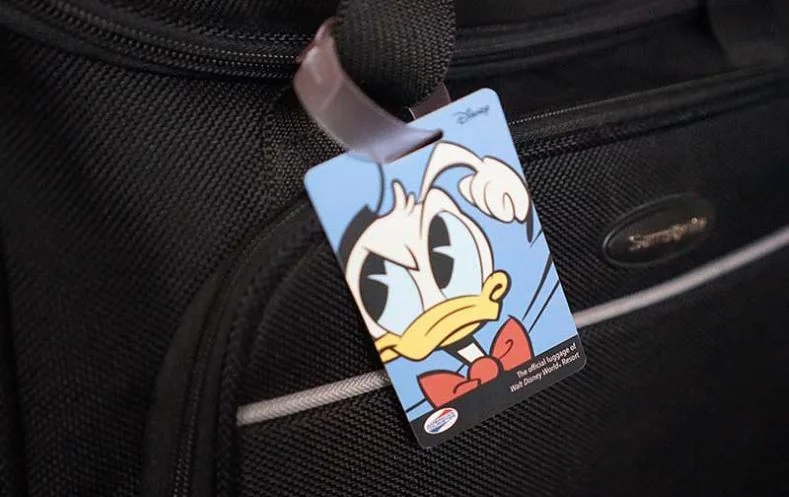 Choose the Right Time to Visit
When planning your Disney vacation, one of the first things to determine is the best time to visit. The park tends to be most crowded during holidays and school breaks, so it's essential to choose a time that works best for your family.
For a more relaxed experience, consider scheduling your trip during the off-peak season, usually in January, February, or from just after Labor Day until the week preceding Thanksgiving. Visiting Disney World with toddlers can be a more enjoyable experience when the crowds are thinner and wait times for attractions are shorter.
Select the Best Accommodation for Your Needs
Where you stay is a crucial part of your Disney World adventure, especially when traveling with toddlers. With an assortment of on-site and off-site accommodations available, making a decision that best serves your family's needs is key. For this reason, we strongly suggest considering a resort within the Disney property. The combination of unmatched benefits and convenience it offers makes it the best choice for families.
Disney resort hotels come with a host of perks, including Early Theme Park Entry, complimentary transportation, and the ability to book Lightning Lane reservations ahead of time. Plus, you'll be close to the parks and immersed in the Disney magic 24/7, which can prove to be a significant advantage when traveling with toddlers.
Disney Resorts also offer numerous family-friendly amenities and activities that toddlers will love. From pools and playgrounds to movies and character dining experiences, there's something for all ages.
For a whimsical and affordable experience, consider staying at Disney's Art of Animation Resort, All-Star Movies Resort, or Pop Century Resort.
If you're looking for more luxurious options with extra amenities, Disney's Yacht Club Resort, Beach Club Resort, Animal Kingdom Lodge, Grand Floridian Resort, Polynesian Village Resort, or Contemporary Resort could be your ideal fit.
With a variety of resort options available – Disney Value Resorts, Disney Moderate Resorts, and Disney Deluxe Resorts – there's something for every budget and preference. Consult with a Disney travel agent to ensure you make the best choices for your family.
Work with a Disney Travel Agent
One of the best ways to ensure a smooth and stress-free vacation when visiting Disney World with toddlers is to work with an experienced Disney travel agent. We highly recommend The Vacationeer, a Diamond-Level Authorized Disney Vacation Planner Agency. Their team of experienced travel planners is dedicated to helping you create the perfect Disney vacation for your family.
The Vacationeer can assist you with all aspects of your trip, including answering questions, providing recommendations, planning your itinerary, booking park tickets, accommodations, dining reservations, and even arranging your stroller rentals and transportation to and from the airport.. Their knowledge and expertise can help you navigate the complexities of planning a trip to Disney World with toddlers, allowing you to maximize your time in the parks.
The best part is that their services are completely free! By working with The Vacationeer, you can rest assured that you're getting expert advice and assistance without any additional cost.
Don't hesitate to contact The Vacationeer for a free, no-obligation vacation quote today. Their team is ready and eager to help you plan the ultimate Disney World experience for you and your family.
Pack the Essentials
Packing for Disney World with toddlers requires careful planning. Be sure to include the following essentials:
Comfortable, weather-appropriate clothing and shoes for the entire family
Sunscreen, sunglasses, and hats for sun protection
A lightweight stroller for your toddler to rest in when needed
Plenty of snacks and water to keep your little ones energized
Diapers, wipes, and a portable changing pad
Entertainment, such as toys or books, for downtime or waiting in lines
Extra layers for cooler evenings or air-conditioned attractions
Create a Flexible Itinerary
While you may be tempted to squeeze in as many attractions as possible, it's important to remember that toddlers have shorter attention spans and tire easily. Create a flexible itinerary that allows for breaks, naps, and spontaneous activities. Prioritize the attractions and experiences that are most appealing to your family and consider utilizing Disney's Genie+ and Individual Lightning Lane passes to reduce wait times for popular rides.
Disney World isn't just about rides and attractions – it's also a culinary adventure, even for the youngest visitors. With numerous dining options available across the parks and resorts, you can find something to suit even the pickiest of eaters.
Kids' Menus
Disney World understands that children, especially toddlers, have unique dietary needs and preferences. That's why many dining locations offer kids' menus, which typically include healthier options and familiar favorites like chicken nuggets, macaroni and cheese, and fruit cups.
Parents interested in broadening their children's culinary horizons will be happy to note that it's not all pizza and burgers — this sample kids' menu from Sanaa at Disney's Animal Kingdom Villas Kidani Village shows that the restaurant offers international dishes such as Butter Chicken alongside the more traditional fare.
If your child has specific dietary requirements, you can request information on allergen-friendly options.
Best Restaurants for Toddlers
Each of Disney World's parks and resorts are home to excellent dining options suitable for families with toddlers.
At Magic Kingdom, Crystal Palace and Be Our Guest Restaurant serve family-friendly meals in enchanting surroundings.
Epcot offers the rotating Garden Grill and the authentic Italian dishes of Via Napoli.
At Animal Kingdom, your little ones can enjoy the immersive Tusker House Restaurant and the vibrant Rainforest Café.
In Hollywood Studios, consider dining at Hollywood & Vine or Mama Melrose's Ristorante Italiano for delightful meals that toddlers will love.
Moreover, Hollywood Studios' Sci-Fi Dine-In Theater Restaurant and Animal Kingdom's Restaurantosaurus add a fun twist to the dining experience. If you're looking for a unique, prehistoric-themed dining environment, T-REX is an excellent option at Disney Springs.
The Walt Disney World Resort hotels also provide a variety of dining venues perfect for toddlers. The popular Chef Mickey's at Disney's Contemporary Resort and Cape May Café at Disney's Beach Club Resort serve up tasty dishes in a lively atmosphere. For a nostalgic dining experience, don't miss the Beaches & Cream Soda Shop. If you're a fan of mouthwatering chicken dishes, Chicken Guy! is a must-visit. Lastly, the Coral Reef Restaurant offers a unique under-the-sea dining experience that your toddlers will find fascinating.
Remember, wherever you choose to dine, the atmosphere is always welcoming and catered to ensure your toddlers have an enjoyable mealtime.
Disney Character Dining With a Toddler
For a dining experience that delights both the taste buds and the imagination, consider Disney Character Dining. It's a fun-filled mealtime where your toddler can interact with their beloved Disney characters. This immersive experience makes dining much more than just eating – it's a chance for your children to be part of their favorite stories.
Options for these memorable meals span across a variety of venues. From the hearty fare at Chef Mickey's and the rotating vistas of the Garden Grill Restaurant to the royal banquet at Cinderella's Royal Table and the African flavors at Tusker House Restaurant, there's a perfect setting for everyone. You might also consider the whimsical Hollywood & Vine, the enchanting Story Book Dining at Artist Point with Snow White, or the captivating Topolino's Terrace – Flavors of the Riviera.
Each venue offers a unique atmosphere and menu, ensuring your family's dining experience is as magical as the rest of your Disney adventure. Remember to book your reservations early as these highly sought-after experiences fill up quickly (contact The Vacationeer for assistance). With Disney Character Dining, meal times become another exciting part of your Disney World adventure with toddlers.
Disney Dining Plans
Exciting news for families planning their trip to Disney World with toddlers – the Disney Dining Plans are returning! After being suspended in 2020 during the COVID-19 pandemic, these plans are now available for Disney Resort hotel stays beginning January 9, 2024, or later. Contact your Disney Travel Agent to add a dining plan to an existing reservation or to make a new reservation with a dining plan.
Disney Dining Plans are a great way to simplify your meals during your Disney World vacation. They offer a range of options, from quick service to deluxe dining, allowing you to pre-pay for meals and snacks at over 100 locations throughout Disney World.
Remember, dining at Disney World with toddlers is not just about the food. It's an integral part of the Disney experience, filled with magic, excitement, and unforgettable memories. Contact The Vacationeer for more information about dining plans (or anything else)! Their team is ready to provide you with a free, no-obligation quote and assist you with planning your Disney World vacation with young children.
Prioritize Nap Time
Toddlers require regular naps to maintain their energy and mood throughout the day. Make time for naps in your itinerary, whether it's heading back to your resort for a midday break or finding a quiet spot within the park to nap. A well-rested toddler is key to an enjoyable Disney World experience.
Bring a Stroller or Carrier
A stroller or baby carrier can be a lifesaver when visiting Disney World with toddlers. It provides a place for children to rest when they're tired, and it can also help you navigate crowds more easily. Be sure to select a lightweight, easily collapsible stroller that meets Disney's size requirements, or opt for a comfortable baby carrier that allows your toddler to rest while you explore the parks. Disney rents strollers as well, but your little one may be more comfortable in a "deluxe" home model they're used to.
Stay Hydrated and Snack Regularly
Keeping your toddler hydrated and well-fed is crucial for maintaining their energy and mood. Bring refillable water bottles and pack plenty of snacks to keep them satisfied throughout the day. Disney World caters to its young guests, offering a range of snacking and dining options. From easily accessible snack carts scattered throughout the parks to restaurants with kid-friendly menus, you'll find plenty of options to keep your toddler satisfied.
Utilize the Disney Genie Service
The Disney Genie Service, available on the My Disney Experience app, can help you plan your day more efficiently. This service provides personalized recommendations based on your interests and preferences, helping you make the most of your time at Disney World with toddlers. It also offers real-time updates on attraction wait times, showtimes, and dining reservations so you're always up-to-date.
Be Prepared for Meltdowns
It's normal for toddlers to experience meltdowns, especially in a stimulating environment like Disney World. Be prepared to handle these situations with patience and understanding. Offer comfort, reassurance, and a quiet space for your toddler to regroup. Remember that it's okay (and advisable) to adjust your plans or leave an attraction if your child becomes overwhelmed.
Shopping for Toddlers at Disney World
Getting the right gear can make your Disney World experience even more magical for your toddler. Disney Springs offers a range of kid-friendly stores where you can shop for toys, apparel, and accessories that your little ones will love.
At The LEGO Store, you'll find many fun and interactive LEGO sets that can keep your toddler engaged.
For a colorful treat, head over to M&M's and let your child pick their favorite colors and flavors.
Once Upon a Toy is a wonderland of Disney-themed toys and games, while the World of Disney store is your one-stop-shop for all things Disney, from apparel to collectibles and more.
Enjoy these shopping experiences and watch your toddler's eyes light up with delight!
Conclusion: Disney World with Toddlers
Disney World with toddlers may present its challenges, but with careful planning and flexibility, you can create lasting memories for your entire family. By prioritizing your child's needs, taking advantage of the many family-friendly attractions and amenities, and embracing the magic of Disney, your trip is sure to be a magical and memorable experience for everyone involved.
Book Your Dream Disney World Family Vacation
When planning your Disney World vacation with toddlers, consider booking with The Vacationeer, an elite Diamond-Level Authorized Disney Vacation Planner Agency. With their top-tier industry recognition, you can be confident that you're receiving the best service and expertise available.
With The Vacationeer, your dream vacation is within reach. Enjoy the personalized touch of working with a dedicated travel agent who will be with you from start to finish. Your Vacationeer agent will answer all your questions, provide insider tips and tricks, and diligently scour their resources for the best discounts, ensuring your family benefits from the lowest rates possible. They understand the ins and outs of traveling with toddlers, providing advice and recommendations that align with your family's specific needs.
The Vacationeer caters to a wide range of budgets and preferences. Whether you're dreaming of an extravagant, celebrity-style Disney World vacation, or a more budget-conscious trip, they've got you covered. They can even set up a layaway plan, easing the financial strain by allowing you to pay for your trip over time. With their expert assistance, planning your trip becomes a stress-free experience. The Vacationeer truly makes your Disney World adventure with toddlers an enjoyable and memorable trip.
Best of all, The Vacationeer's services are entirely free of charge! You have nothing to lose by reaching out to them. Why wait? Contact The Vacationeer today for an instant, no-obligation price quote, and start planning the Disney World vacation of your dreams.