Disney World is not just a fun theme park for kids; it can also be an incredible educational classroom for homeschooling. With smart planning, you can take your homeschool lessons from textbooks to hands-on Disney adventures. This homeschooling guide to Disney World will help you plan an academically engaging trip that blends fun and education. So let the magic transform your next journey into a memorable learning experience — let's learn more about homeschooling at Disney World!
Why Disney World is a Homeschooler's Dream Destination
With its four intricately themed parks, Disney World naturally engages minds and ignites the imagination.
Animal Kingdom offers living laboratories to explore life sciences and conservation.
Epcot brings concepts like space travel, global cultures, and environmental science alive through innovative attractions.
Hollywood Studios pulls back the curtain on performing arts and movie magic.
Magic Kingdom transports visitors to fantasy-filled lands where famous stories, history, and legends come to life.
Beyond the parks, Disney resorts tell unique stories steeped in music, sports, history, and pop culture. Every detail provides homeschool learning opportunities, from chatting with a Starlight Safari guide at Disney's Animal Kingdom Lodge to studying architecture at Disney's Coronado Springs Resort. This immersive environment makes Disney World ideal for bringing education to life in memorable ways.
Key Tips for Maximizing Learning on Your Homeschooling Trip to Disney World
Homeschoolers can take advantage of Disney's built-in learning opportunities to turn vacation time into educational time. It may not feel like "school," but immersive discoveries at Disney parks unravel both academic and life lessons.
Research educational offerings at each park and resort ahead of time. Disney provides specialized learning guides.
Schedule focused blocks of time for educational activities like behind-the-scenes tours. But also let spontaneous teachable moments happen.
Incorporate Disney themes into related curriculum. For instance, use Cars to inspire a lesson on automotive physics.
Make lessons interactive through hands-on workshops, educational rides, and classes.
Chat with Disney cast members throughout the parks and resorts to gain unique insights and ask questions.
Use activity sheets and educator guides aligned with attractions to engage kids in learning.
You can turn your vacation into an educational experience by taking advantage of the built-in learning opportunities. Disney theme parks are ideal homeschool classrooms because of the immersive discoveries that they offer.
Structured Learning with Disney Imagination Campus
Complementing a Disney World vacation with Disney Imagination Campus (previously Disney Youth Programs) adds an enriching layer of scholastic substance. These facilitator-led workshops for school-aged children blend entertainment with tangible knowledge across diverse disciplines, providing impactful learning opportunities for homeschool groups.
Disney World's educational programs unlock a world of topics for homeschoolers to explore, including:
Performing Arts: Immerse in theater, dance, and music production during interactive workshops utilizing Disney entertainment techniques and resources.
STEM: Hands-on science and technology programs unlock key concepts in physics, engineering, botanical science, and more using Disney attractions as living laboratories.
Leadership & Communication Skills: Gain insights into Disney's approach to leadership, innovation, and communication during skill-building workshops.
Arts & Humanities: Unlock world cultures past and present through Epcot's World Showcase or animation and storytelling workshops emphasizing Disney heritage.
Career Exploration: Discover potential career paths with behind-the-scenes tours and talks featuring diverse Disney employees.
Customized Learning: Work with Disney education coordinators to tailor programs to your homeschooling curriculum goals across any subject.
From animation and botany to physics and mythology, Disney offers dynamic learning programs aligned with most homeschooling curricula. Experiential Disney youth education takes textbook lessons to real life. The Vacationeer can help you with registration.
Questions or Need Assistance? The Vacationeer Can Help!
Let the expert Disney travel agents at The Vacationeer unlock the magic of learning on your next homeschool trip.
With unmatched expertise crafting customized educational Disney vacations, their FREE concierge service handles every detail – from tickets to dining and activities.
The Vacationeer can assist you in creating a rewarding and stress-free Disney trip that is fully aligned with your curriculum. Contact them today for a free consultation and begin planning an unforgettable homeschooling adventure!
Homeschooling in Disney's Animal Kingdom
For homeschoolers fascinated by animals and conservation, Disney's Animal Kingdom brings these studies into the wild. Safaris, trails, and expert insights provide living classrooms to explore zoology and ecology up close.
Kilimanjaro Safaris: Spot lions, elephants, hippos, and more on this open-air jeep trek through Harambe Wildlife Reserve. Identify species and observe behaviors using activity sheets. It's one of the best attractions in Animal Kingdom and a great choice for homeschoolers.
Gorilla Falls Exploration Trail: Trek along forested paths, viewing gorillas, hippos, and exotic African birds in natural habitats. Log animals and research behaviors.
Wild Africa Trek: Embark on an exclusive 3-hour adventure into remote areas of the Harambe Reserve, with up-close animal encounters, interactions with guides, and an unforgettable meal overlooking the habitat. Reservations and separate tickets are required.
Up Close with Rhinos: Enjoy a one-hour intimate walking tour into the savanna for rare views of rhinos while learning about conservation efforts from expert guides. Reservations and separate tickets are required.
Disney's Animal Kingdom is a great place for homeschoolers to learn about wildlife. You can pick up activity booklets and chat with Cast Members to learn more about the animals. This is a fun and interactive way to learn about wildlife.
Homeschooling in Epcot: Science, Culture & Innovation
With the reimagining of Epcot, homeschoolers can now explore four distinct neighborhoods brimming with science and cultural lessons.
World Showcase
World Celebration
Spaceship Earth: Dive into the history of communication and human progress.
Imagination! Pavilion: Unlock creativity and imagination through interactive exhibits.
Flower & Garden Festival: Enjoy hands-on botanical workshops and sustainability exhibits.
World Nature
The Seas with Nemo & Friends: Discover marine biology and ocean conservation.
Living with the Land: One of the best Epcot attractions for homeschoolers to learn about agricultural science and sustainable farming practices.
Journey of Water: Understand the global significance of the water cycle.
World Discovery
Mission: SPACE: Experience space flight physics through a simulated astronaut mission.
Test Track: Engage in hands-on automotive design and physics.
Guardians of the Galaxy: Cosmic Rewind: Explore astronomy, innovation, and adventure themes on this new dark ride. It's also ranked as one of the best roller coasters at Disney World.
Epcot facilitates science and cultural lessons through interactive exhibits and global insights.
Homeschooling at Disney's Hollywood Studios
At Disney's Hollywood Studios, homeschoolers can step behind the magic of moviemaking. Special workshops and shows provide interactive ways to explore performing arts, literature, history, and technology through a cinematic lens.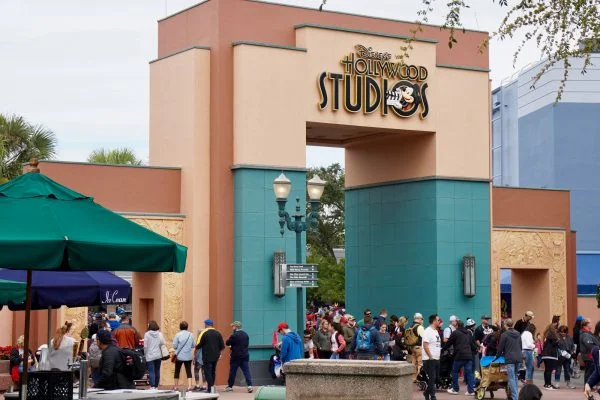 Indiana Jones Epic Stunt Spectacular: Learn how stunts are performed and produced and watch live-action scenes at this classic Disney World stage show.
Star Wars: Galaxy's Edge: Immerse in the Star Wars saga through character encounters, film props, and interactive experiences.
Best Hollywood Studios Rides for Learning
Tower of Terror – Architecture, thrills, literature
Star Tours – Astronomy, space travel
Slinky Dog Dash – Learn physics principles through playful rides like Slinky Dog Dash.
Beauty and the Beast (live show) – Theater, music, set design
Educational Programs & Workshops
Participate in focused workshops on diverse topics through Disney Imagination Campus classes.
Gain insider perspectives through behind-the-scenes tours.
Take animation and film production classes to understand "movie magic."
With smart planning, your homeschooling trip to Disney World can be both magical and academically enriching. Let your lessons come to life!
Homeschooling in Magic Kingdom
As Disney's crown jewel park, Magic Kingdom immerses homeschool learners in stories, history, and fantasy. Almost every attraction and detail presents curriculum possibilities across subjects.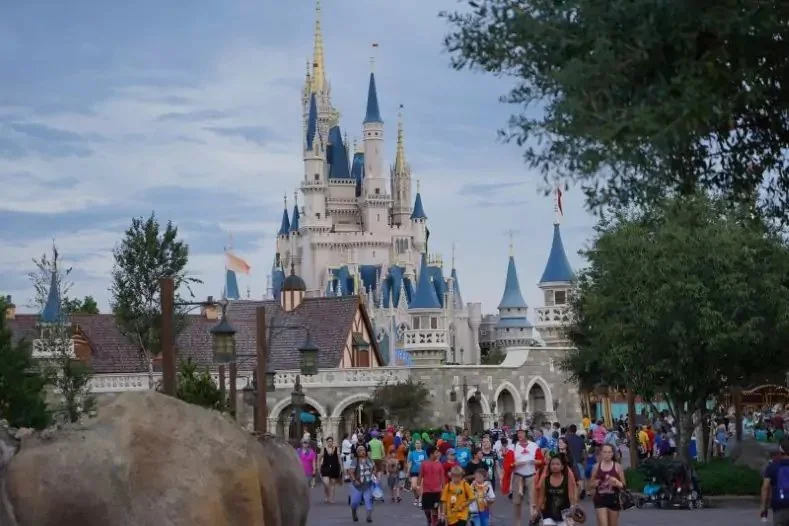 Fantasyland: Fairytale settings like Cinderella Castle inspire lessons in literature, creative writing, and performing arts. Have students reimagine stories from new perspectives.
Liberty Square: Explore Revolutionary War-era history through architecture and exhibits. Study concepts of freedom and government while riding the Liberty Belle Riverboat and experiencing the Hall of Presidents.
Adventureland: Embark on an adventure through exotic lands and mythical realms. Use the setting details to inspire geography and culture lessons.
Main Street U.S.A: Experience a recreation of a turn-of-the-century small town with shops, architecture, and history. Learn about innovations influencing our world today.
Best Magic Kingdom Rides for Learning
Haunted Mansion: Architecture, literature, visual effects, superstitions in culture.
Pirates of the Caribbean: Maritime history, pop culture portrayals versus historical accuracy.
It's a Small World: Cultural diversity, international languages, and global awareness.
Magic Kingdom's lands provide unlimited inspiration to integrate learning into Disney fun. Homeschool students gain knowledge through their favorite stories and characters.
Education at Disney Resorts and Beyond
Disney's elaborately themed resorts also provide dynamic learning settings. Their stories, décor, activities, and more tie into diverse academic subjects.
Art of Animation Resort: Animation-themed suites bring Disney films to life. Analyze movie storytelling elements through artwork and scenes.
Sports Resorts: All-Star Sports themes teach concepts related to football, baseball, basketball, etc. Discuss physics principles observed in sports.
Music Resorts: Create a timeline at All-Star Music that highlights the evolution of music across the decades represented.
Historical Resorts: Disney resorts such as Pop Century and Boardwalk Inn offer a glimpse into early 20th-century pop culture and the feel of riverboats and Coney Island. These resorts also provide an opportunity to discuss the advancements in technology and transportation.
Other Resorts: Various resorts in Disney World, such as Polynesian, Riviera, and Port Orleans, provide educational experiences based on geography and cultural influences. Animal Kingdom Lodge, Wilderness Lodge, and Fort Wilderness offer lessons on nature and the environment. These learning opportunities extend beyond the park gates and give guests a more immersive and educational experience.
Homeschooling Opportunities at Restaurants
Did you know that Disney World offers unique learning experiences at its restaurants? Here are some examples:
At Epcot's Biergarten Restaurant, students can immerse themselves in German culture, food, language, and folk music.
Harambe Market at Animal Kingdom serves delicious African-inspired food.
Homeschoolers can learn about marine biology at the Coral Reef Restaurant while enjoying an underwater view of sea life.
Many tables at Kidani Village's Sanaa offer a unique opportunity to see live animals such as ostriches up close while dining.
Disney dining experiences are an engaging and fun way for students to discover and explore new subjects. See our Best Animal Kingdom Restaurants, Best Epcot Restaurants, Best Magic Kingdom Restaurants, and Best Hollywood Studios Restaurants articles for ideas.
Homeschooling Trip Itineraries
With smart planning, you can blend educational activities into Disney days while maintaining a relaxed pace. Below are sample one-day itineraries focused on specific subjects:
Young Learners (Ages 5-8) – Magic Kingdom
Morning: Fantasyland storytelling
Afternoon: Liberty Square history lesson
Evening: Fireworks science discussion
Middle School (Ages 9-12) – Epcot
Morning: Future World STEM activities
Afternoon: World Showcase cultural explorations
Evening: International food tasting
High School (Ages 13-18) – Multiple Parks
Morning: Animal Kingdom – Wildlife studies
Afternoon: Hollywood Studios – Performing arts/film production
Evening: Interactive workshop or behind-the-scenes tour
Mix and match parks each day to create a balanced educational vacation. Add more days to explore additional subjects in depth.
Homeschooling on a Disney Budget
Planning a trip to Disney can be expensive, but there are ways to make it more affordable and get the most educational value out of it.
Tickets: To lower the daily costs, look for deals on multi-day park tickets and purchase them during off-peak times for additional discounts.
Lodging: The most affordable accommodations at Disney World are the Value Resorts and the Campsites at Disney's Fort Wilderness.
Dining: Bring your own food and beverages into Disney parks to avoid paying at expensive restaurants. Opt for quick-service restaurants or share meals to save money.
Souvenirs: Set a fixed Disney souvenir budget and look for educational items like books, kits, and toys that provide lasting enrichment.
Planning: Use authorized Disney specialists such as The Vacationeer, who offer free vacation planning services and can help you save money.
By following these tips, homeschool families can enjoy the magic of Disney while still finding educational value in every dollar spent.
Ideal Times to Visit Disney World for Homeschooling
Disney World offers engaging educational experiences year-round. But certain seasonal events provide unique opportunities:
Spring – Epcot International Flower & Garden Festival – Excellent for hands-on botany and gardening lessons.
Fall – Epcot International Food & Wine Festival – Sample global cuisine and cultures from around the world.
Winter Holidays – Explore diverse cultural traditions and art from Hanukkah to Christmas at Disney World. Disney's seasonal transformations create fresh educational adventures all year long.
Late Winter – Long after the decorations come down, learning opportunities abound. EPCOT offers its International Festival of the Arts in January and February: Watch artists painting en plein air, witness acrobatic performing arts, hear live music ranging from culturally-inspired solo acts to Broadway live vocalists, and enjoy innovative dishes that blur the lines between food and art.
Weather – The weather in Disney World is generally mild, with dry winters and hot summers that cool down with afternoon storms. The best time to visit Disney World for homeschooling primarily depends on seasonal events and crowds rather than weather extremes. However, fall and spring offer comfortable temperatures and moderate humidity, making it perfect for spending the entire day exploring outdoor attractions. It's important to be aware that late summer and fall is hurricane season.
Find out the perfect month for your homeschooling trip to Disney World by reading our comprehensive guides to the other months of the year:
FAQs About Homeschooling at Disney World
Are there any special discounts for homeschooling families at Disney World?
Unfortunately, no unique discounts are available specifically for homeschool families outside of the standard Disney deals and packages offered to all guests throughout the year. However, if you're planning a Disney trip for a school group, church group, or educational field trip with ten or more guests, you may be eligible for special group rates and packages.
For more information about securing group discounts for your homeschool organization's Disney World trip, contact the knowledgeable agents at The Vacationeer. Their team can check pricing and availability to get your group the best value.
What are the best Disney resorts for homeschooling families?
Art of Animation has themed family suites. Wilderness Lodge has a rustic, outdoorsy theme. Choose a resort that aligns with your child's interests to augment learning. For ideas, see our Best Disney Value Resorts, Best Disney Moderate Resorts, Best Disney Deluxe Resorts, and Best Disney Resorts for Kids articles.
Is Disney World worth it for learning?
With careful planning, the educational opportunities at Disney World make it very worthwhile, offering living lessons that come to life in ways no textbook can match. The key is aligning activities with the curriculum.
What is the ideal age for Disney World?
The best age for visiting Disney World is typically between three and twelve years old, although the park also offers educational experiences suitable for elementary through high school students. If you're planning a trip for your homeschool group, The Vacationeer can assist you in creating the perfect itinerary.
Book Your Disney Homeschool Trip with The Vacationeer
Planning a homeschool trip to Disney World is easier with help from the knowledgeable Disney specialists at The Vacationeer. As an Earmarked Diamond-level Authorized Disney Vacation Planner, their dedicated agents have unmatched expertise in crafting magical, educational Disney trips tailored for homeschooling families.
The Vacationeer's FREE concierge service handles all the details – from resort, tickets, dining, and activities to customized itineraries aligned with your curriculum. This allows you to focus on your educational goals while they ensure a stress-free, seamless homeschooling trip or family vacation.
Here's how The Vacationeer can assist with booking your homeschool Disney vacation:
Answer all your questions and provide expert recommendations
Create customized itineraries integrated with your homeschooling
Book resort, park tickets, dining, and all trip details
Get you the lowest prices on packages and tickets
Handle everything for free – no fees for their services
Reach out now for a free, no-obligation quote and consultation. With The Vacationeer's help, booking an enriching, magical homeschool trip to Disney World is easy. Focus on the educational magic while they handle the planning!