Personal Assistants at Disney World 
5 Ways to Make Your Disney Vacation Less Stressful and More Magical
Several types of personal assistants are available at Disney World to ensure that your trip goes smoothly. Whether you work with a Disney travel agent, book a Disney Private VIP Tour, or hire an in-park nanny to help out, your family will love experiencing everything Disney offers in a highly customized manner. Keep reading for more information on the different types of personal assistants at Disney World you can utilize. We'll discuss the benefits of each option so that you can choose the best ones for your needs. Let's get started!
1. Work with an Experienced Disney Vacation Planner
Traveling to Disney World can be an overwhelming experience, especially if you are trying to do everything on your own. Fortunately, there is a way to take some of the stress out of planning your trip: by using the services of an experienced Disney vacation planner.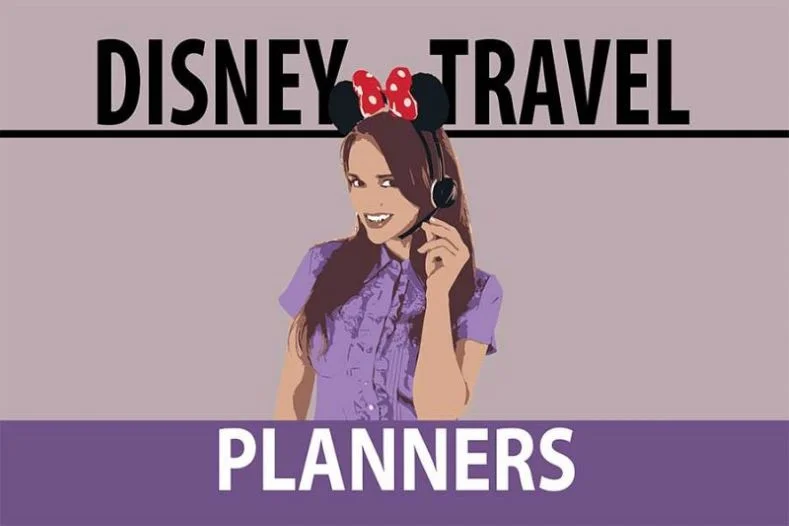 These travel agents are true experts in all things Disney and can act as your personal assistant in planning your vacation. From helping you choose the right package to providing detailed explanations of your dining options, they will ensure that every detail is taken care of. In addition, they can offer valuable assistance with navigation once you are at the parks, including character locations and insider tips and tricks. Planning your Disney vacation with the help of an experienced Disney vacation planner allows you to focus on enjoying your magical Disney vacation without worrying about the details.
Some of the benefits of using a Disney Vacation Planner include:
Free, no-obligation travel quotes
Personal assistance in choosing the right vacation package
Customized dining, hotel, and theme park recommendations
Disney Character location
Park navigation assistance
Updated information
Best pricing available
Airport Transfer Booking (shuttles, limousines, town cars)
Valuable insider tips and tricks
Their services are free, and they'll work within your budget
And, of course, they will make all of your Disney reservations for you so you can focus on packing your bags
Whether you want the most luxurious Five Star Hotel at Disney World or something more modest, your Disney travel agent will optimize your trip exactly how you want it. In addition, you'll be guaranteed to get the lowest price available. It's reassuring to have a dedicated contact for all your Disney vacation planning, and even better, they offer these services for free.
Not all Disney Vacation Planners are the Same
Disney is complex and constantly changing, so it's essential to work with only the best Disney travel agencies. Our recommendation is The Vacationeer.
Honored as a Diamond Level Earmarked Authorized Disney Vacation Planner, The Vacationeer is one of the top agencies in terms of sale volume and customer service. What does that mean for you and your family? It means they are highly experienced and know how to plan amazing Disney vacations!
Their Vacationeers will act as your personal Disney World assistant to create a customized itinerary that includes all the elements that are important to you and your family. They will help you choose the right resort and ensure you get the theme park tickets you need to make the most of your days. Their recommendations range from Michelin Guide restaurants to Disney Character Dining experiences and everything in between. Your Vacationeer will also take care of the little details like airport transportation, restaurant reservations, stroller rentals, and even tee times at Disney golf courses. In short, your dedicated Vacationeer will take care of everything so you can relax and enjoy your vacation. Plus, their services are completely free! So why not contact The Vacationeer today and let them help you plan the perfect Disney vacation?
As your personal assistant for Disney World, you can count on The Vacationeer to provide you with the most magical vacation possible. Click HERE for a free quote, and start planning your Disney World vacation today!
2. Hire a Disney Private VIP Tour Guide
Disney Private VIP Tours are the ultimate way to experience Walt Disney World Resort, and you don't have to be a celebrity to enjoy this perk. Your VIP Tour Guide will create a custom itinerary based on your wishes, delivering a personalized experience that is sure to create cherished memories. You'll enjoy door-to-door service and an array of unique perks, such as skipping the lines to attractions and behind-the-scenes access to the park. Your Cast Member will surely keep you entertained and informed throughout your day. Whether you want to explore Magic Kingdom's best rides, learn about Disney World's history, or something else entirely, a Disney Private VIP Tour is the perfect way to make your dream day a reality.
The Benefits of a Disney Private VIP Tour
Here are some of the benefits you'll receive when you book a Disney Private VIP Tour:
Work with your Guide to customize your theme park experience exactly how you want it
Set your own tour start time and choose the theme parks you want to visit
Door-to-door service that starts and ends at your Disney hotel
You'll be whisked on some of Disney's best rides without waiting in line!
Your VIP Tour Guide will provide valuable insights and a behind-the-scenes look at the park
You can bring up to 10 friends and family members on each tour
A VIP Tour of Disney World is the ultimate way to create lasting memories with your family and friends. In the park, you spend more time on rides, doing exactly what you want to do, and less time being confused and waiting in lines. A Disney Private VIP Tour is the ultimate way to maximize your Disney theme park experience.
(Headed to Universal? They have VIP programs, too!)
The Cost of a Disney Private VIP Tour
With luxury comes a higher price, and VIP Tours are no different. Disney Private VIP Tours range from $450 to $900 per hour, based on the season. Valid admission is required for each theme park visited (not included in the tour price) and you'll also be responsible for your food and souvenirs. There is a minimum of 7 continuous touring hours for parties of up to 10 people. Don't hesitate to contact The Vacationeer for more information, to get some guidance on whether it's worth the cost, or to book your Disney Private VIP Tour now!
3. Childcare Services and In-Park Personal Assistants
Walt Disney World is dedicated to providing families with the best possible vacation experience. To that end, they offer various childcare services to help parents relax and enjoy themselves while their children are being well-cared for. Disney resort hotels offer in-room childcare, and nannies can assist you in the parks during the day. Various Children's Activity Centers are available so the kids can have some fun while the grown-ups relax or dine. Whatever your needs may be, Disney World offers a range of personal assistants to support your family. Let's take a closer look.
Kid's Night Out
There are two ways Disney-backed childcare provider Kid's Nite Out can act as your personal assistant at Disney World: In-Room Babysitting Services and Mother's/Father's Helper Services.
In-Room Babysitting Services
Kid's Nite Out offers in-room babysitting services that can be a lifesaver for families traveling with young children. Their certified babysitters are available 24 hours a day to take care of your children (ages six weeks to 12 years) in the comfort of your hotel room. Whether you need someone to watch your kids while you go out for a date night or just need a few hours of peace and quiet, Kid's Nite Out can help. Their services include:
Reading stories
Playing games
Putting your kids to bed
Providing any other childcare assistance you may need
And because Disney backs them, you can rest assured that they are well-trained, and your children will be in good hands. So if you're looking for a hassle-free way to enjoy your vacation, take advantage of Kid's Nite Out's in-room babysitting services.
Note: Reservations for childcare should be made at least two weeks before your arrival but can be made up to three months in advance. There is no limit to the number of hours you may utilize a caregiver's services.
Mother's/Father's Helper Service (Theme Park Nannies)
Are you looking for a little extra help at the theme parks? Then you may want to consider the Kid's Nite Out's Mother's/Father's Helper service, or what we refer to as "theme park nannies.". Instead of merely leaving your children at the childcare facility, a theme park nanny will travel with the family all day at the theme park.
Their services include entertaining your children, pushing strollers, and organizing your itinerary. In other words, they're like your own personal Mary Poppins, helping you keep your vacation on track. And best of all, they're familiar with all the ins and outs of the park, so they can help you make the most of your time. So if you're looking for a stress-free vacation, a Kid's Nite Out theme park nanny may be just what you need.
Let The Vacationeer act as your personal assistant for Disney World vacations. They can handle all of your Kid's Nite Out childcare and Mother's/Father's Helper arrangements for you. Contact The Vacationeer for more information about any of these options, and get started planning your Disney vacation today!
Other Nanny Services in Orlando
In addition to Kid's Nite Out, you'll also find a few other companies offering the same service in the Orlando area. Examples include Theme Park Nannies and Once Upon a Nanny. Depending on your requirements and the company's policies, you may need to pay for your Disney nanny's theme park admission, transportation, dining, and more.
Camp Dolphin
There are different Children's Activity Centers at Disney World. The most popular is Camp Dolphin at Disney World. It is especially ideal for those who have dining reservations at EPCOT or are staying at a nearby resort.
This children's activity center is on the first floor of the Walt Disney World Dolphin Hotel, a short distance from Hollywood Studios and Epcot. Simply drop off your kids at Camp Dolphin and head out for the evening. Meanwhile, your kids will engage in fun activities like playing games, coloring, crafting, and more under the guidance of the counselors. Activities change nightly, there are souvenirs and prizes, and the activity center even offers a special dinner-and-dessert program. Children tend to love it!
Note: Club Dolphin is for ages 5 and 12; they must be completely potty-trained to participate.
4. Utilize the Resort Concierges
Visitors to Disney World can take advantage of the resort's concierge services, which are available at the hotel lobby and Club Level. Both types of concierges are highly trained and ready to assist guests with whatever they need to make their stay at Disney World truly magical.
Lobby Concierge
The Lobby Concierge is like a personal assistant for guests staying at the Resort. They are there to help with anything you need, from exchanging foreign currency to assisting you with dining reservations. They can also help you get around the Resort, whether you're taking the bus, water taxi, or monorail. And if you happen to lose something while you're here, they may be able to help you find it. So if you need any assistance during your stay, be sure to stop by the Lobby Concierge. They'll be happy to help.
Club Level Concierge
When you stay in a Club Level room at a Disney Deluxe Resort, you'll enjoy personalized service and an exclusive Club Level Lounge. The Club Level Lounge offers a variety of complimentary daily refreshments, like continental breakfast, hot samples from Resort restaurants, evening wine and beer selections, desserts, and cordials. You'll also have access to concierge services, like reservations and ticketing assistance, special event planning, and insider tips on the best things to do at Walt Disney World Resort. So whether you're looking for a little extra pampering on your vacation or just want to make the most of your time at Walt Disney World Resort, be sure to book a Club Level room.
Note: It is important to remember that the Lobby Concierge and Club Level Concierge can help you personalize your experience when you're already at the resort. Still, you need a Disney travel planner to assist you with the planning and booking process before you arrive. That's why, above all else, we recommend a travel agency specializing in Disney vacations like The Vacationeer.
5. Use Disney's Apps as Personal Planning Assistants
Disney's mobile apps offer a good bit of planning help for your vacation.
MyDisneyExperience
The My Disney Experience app is a must-have for anyone planning a trip to Disney World. The app allows you to manage your Disney reservations, tickets, and payments in one place. Perhaps most importantly, the app will enable you to stay connected with your fellow travelers, so you can quickly meet up with them no matter where you are in the park. Whether you're checking wait times or sharing photos, the My Disney Experience app will personalize your vacation and make it easier to manage.
Disney Genie
The Disney Genie is a new digital planning tool built into the My Disney Experience app. It allows you to optimize your Disney World vacation intuitively and efficiently by providing recommendations tailored to your specific interests.  It also provides a personalized daily itinerary that considers the current wait times for attractions, dining, and entertainment.
Paid Add-Ons to Skip Lines
The Disney Genie lets you purchase add-ons for Disney Genie Plus rides and Lightning Lane Passes, enabling you to bypass the regular line at certain attractions. In addition, the app includes an interactive map of the park that makes it easy to find your way around.
Combined with the My Disney Experience app, Disney Genie is an essential "personal assistant" digital tool for anyone planning a trip to Disney World.
Summary: 5 Ways to Hire Personal Assistants at Disney World
To recap, here are the five ways to hire a personal assistant for Disney World vacations:
You can hire a Disney travel agent to help you plan and book your trip for free.
You can book a Disney Private VIP Tour to get an exclusive, customized tour of the theme parks of your choice, plus skip the lines on rides.
Childcare services are available in different forms at Disney World, including in-room babysitters, Children's Activity Centers, and theme park nanny services.
Hotel guests can take advantage of Lobby Concierge and Club Level Concierge services.
The My Disney Experience app and Disney Genie are available to help you plan, manage, organize, and maximize your vacation.
How much do personal assistants at Disney World cost?
Disney World is the most magical place on earth, and a lot of that magic comes from the personal attention guests receive from the staff. Whether it's helping you plan your itinerary or watching your children while you enjoy a night out, personal assistants can make your trip even more enjoyable. However, these services come at a cost.
Using a Disney Vacation Planner is completely free (and can help you save money by finding the best deals).
Disney Private VIP Tours range from $450 to $900 per hour, depending on the season.
Kid's Nite Out costs $30-$42 per hour, depending on the number of children.
My Disney Experience and Disney Genie are free apps that can help you plan your trip and find things to do while you're there.
Lobby Concierge services are also free, but if you want access to Club Level Concierge, you'll need to book a room in that luxury class.
All prices are subject to change.
Several personal assistants are available for hire at Disney World, but the best ones are Disney travel agents. These agents are familiar with the ins and outs of planning a Disney World vacation, and they can often save you time and money by booking your trip for you. Best of all, they're 100% free – simply tell them your dream vacation plans, and they'll take care of the rest! So if you're looking for a hassle-free way to plan your next Disney World vacation, be sure to use a Disney travel agent.
Find A Personal Assistant for your Disney Vacation
There is no doubt that planning a Disney vacation can be a stressful and time-consuming process. Fortunately, The Vacationeer can help with the Disney vacation planning process (along with other vacation destinations such as Universal Orlando, Disneyland in California, Disney Cruise Line, and more).
You'll have one single, dedicated travel professional to deal with at every step of the way. That means no more waiting on hold or bouncing from person to person. Your travel planner will get to know you and your family's needs and keep track of everything, so you don't have to worry about anything.
The Vacationeer will handle all reservations, payments, transportation, and tickets. Additionally, since they are Disney fanatics who know everything about the park and the surrounding area, you won't have to worry about outdated information or inaccurate advice. So if you're ready to learn more about planning a stress-free and magical Disney World vacation with the help of a personal assistant, it's time to reach out to The Vacationeer.