There are tons of ways to save money at Disney World. One strategy is to skip the restaurants and have groceries delivered right to your Disney hotel room. It's a convenient and affordable way to get snacks, beverages, prepared foods, and other grocery store items (and even more convenient during pandemics!). Below we discuss all aspects of groceries at Disney World, including the top 6 best ways to get groceries delivered to your Disney World resort hotel.
Disney World Policy on Food Delivery
Even during the pandemic, Disney hotels allow their front desk and bell services to accept deliveries for their guests. This includes delivery on food items like groceries.
Grocery delivery at Disney World is more popular than ever because fewer restaurants are open during the pandemic and the theme parks have reduced hours. And because there are fewer dining spots open, you're apt to encounter larger crowds at hotel restaurants and food courts and at Disney Springs. For these reasons, eating breakfast or dinner in your hotel room is a reasonable option.
You may choose to order fully-prepared meals and make use of the refrigerator, or you may just want some healthy (or not so healthy) snacks to have around the room. It's your call.
Easiest Way to Get Groceries
Other than bringing food in your luggage, the easiest way to buy groceries at Disney World is to head down to the hotel gift shop. Every in-park hotel has some grocery items, including snacks and a limited number of refrigerated items.
The food you find in your hotel store will be cheaper than buying prepared food in the theme parks but you won't have much selection. The gift shops work fine if you are craving something to each (on the cheap) but don't plan on doing much grocery shopping there because items are limited.
Grocery Delivery Services at Disney World Resort Hotels
Here are a few things to consider before you order grocery delivery to your Disney resort:
Pros:
Grocery deliveries are left at Bell Services (perishable items are refrigerated)
You can specify when you'd like the delivery to arrive
Alcohol delivery is dependant on delivery service
Cons:
Most delivery services require a minimum dollar amount
Bell Services charges a $6 delivery fee for delivering groceries up to your room. But you can retrieve your items at Bell Services for no fee.
Note: It has been reported that Disney's Swan and Dolphin Resort will NOT accept grocery deliveries. Other Disney hotels should be fine with it but just double-check with the front desk before you place an order.
Now, on to our list.
Top 6 Best Ways to Get Grocery Delivery at Disney World
1. Garden Grocer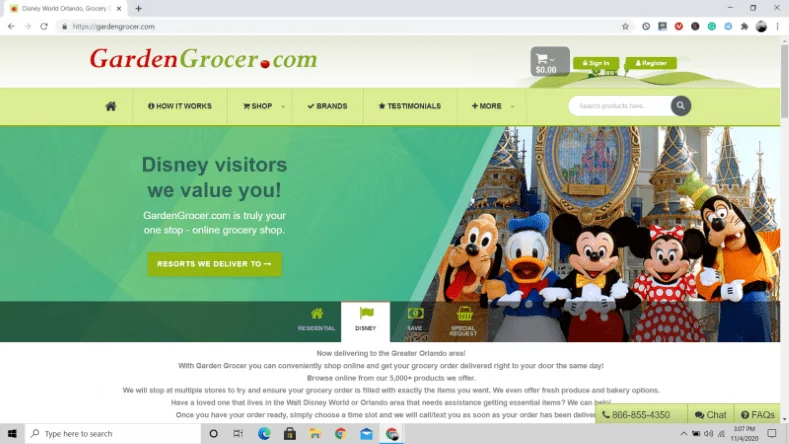 Garden Grocer is a grocery delivery service in the Orlando area. They have 5,000+ products, including fresh produce and bakery items.
You simply create an account shop directly on their website (put items in your virtual cart) and then place an order with your credit card. As you checkout, you can specify a delivery time. There is no minimum order amount for delivery.
Cost: If your checkout total is under $200, then you will be charged a $14 fee. The fee is waived if your order is over $200. Tipping is optional. Customers who order ahead of time will receive discounts (15 days = 5% off, 30 days = 7% off, 60 days = 10% off).
Pros: Garden Grocer is a reputable company with lots of food items to choose from. They provide a reliable service and offer a low delivery fee. There is no minimum order amount and they can deliver alcohol.
Cons: They only deliver to a select number of on-property Disney World resort hotels. Customers can only select items that are listed on their site.
Sign up for Garden Grocer now
2. Shop at a Local Grocery Store
If you have your own car or a rental car at Disney, then you are in luck. You can just drive to any nearby grocery store and stock up on snacks, beverages, and other provisions. Or, for less than $20 or so, you could just hop in a Uber/Lyft or a taxi.
Nearby grocery stores include Whole Foods (8003 Turkey Lake Road, Orlando, FL), Target (4795 W Irlo Bronson Memorial Hwy, Kissimmee, FL), Publix (Regency Village Shopping Center, Vineland Avenue, Orlando, FL), or Trader Joe's (8323 West Sand Lake Road, Orlando, FL).
3. WeGoShop
The Disney World location of WeGoShop is an independently owned and operated franchise that provides personalized grocery shopping to your Disney World resort hotel. You customize your grocery store order online, choose a 30-minute delivery window at checkout, and then a WeGoShop employee will deliver your groceries right to your hotel.
Eligible grocery stores include Whole Foods, Publix, Trader Joe's, Winn Dixie, Walmart, and/or Sam's Club. They do allow the delivery of alcohol and flowers.
Cost: Here's a breakdown of the service fees:
| | |
| --- | --- |
| Up to $50.00 | $19.00 shop & delivery service fee |
| Between $50.00 and $100.00 | $24.00 shop & delivery service fee |
| Between $100.00 and $200.00 | $29.00 shop & delivery service fee |
| Between $200.00 and $300.00 | $39.00 shop & delivery service fee |
| Over $300.00 | 13% of grocery receipt(s) total, shop & delivery service fee |
WeGoShop charges an additional $5 per store after the first store) and all orders are subject to a $3 fuel surcharge. Additional fees are incurred for same-day service, deliveries outside the 9:30 am – 8:30 pm normal operating hours, or shopping at warehouse stores. A 15% gratuity is added to orders that are left at bell services. Otherwise, tipping is optional.
Pros: More options and more items than GardenGrocer and the customer pays the same price as they would in the store.
Cons: Higher delivery fees. While there's more flexibility, the service may end up being more expensive than the other options.
Sign up for WeGoShop now
4. Amazon Prime Now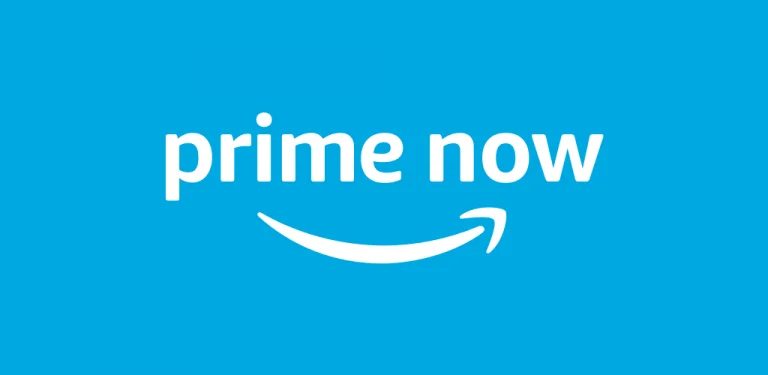 Amazon Prime Now falls under the umbrella of Amazon.com, but it's not really the same thing as Amazon Prime. Rather, Prime Now acts as the exclusive delivery service to Amazon Prime members (you must be a Prime member to use it).
Amazon Prime Now has its own dedicated website and its own dedicated phone app. You can order and arrange for delivery on either platform. There are no minimum order amounts, and you are free to order items other than groceries (sunblock, cosmetics, etc.).
Cost: Free for Amazon Prime members if the order is placed 2-hours before delivery and the subtotal is over $35 (A $4.99 fee is charged to orders under $35). There is a $9.99 fee for 1-hour delivery windows.
Pros: Convenient and inexpensive for Amazon Prime members
Cons: If you are not an Amazon Prime member, then this service is not an option.
Minimum order amount: none
Sign up for Amazon Prime now
5. Instacart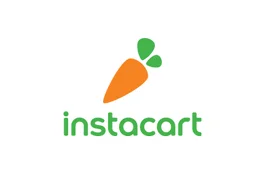 Instacart is a service that allows its customers to order groceries from a select number of local retailers. Customers can shop via the Instacart website or mobile app, check out, and then your shopping will be done by a personal shopper and delivered to your Disney World resort hotel.
Participating stores include Whole Foods, Publix, Costco, and ABC Fine Wine & Spirits. Instacart has a minimum order amount of $10 and they do allow alcohol to be delivered.
Cost: Instacart fees will depend on what you order and the time you choose to have your items delivered.
Pros: Convenience, efficiency
Cons: Delivery fees are not calculated until you proceed to the checkout page. Additional fees may apply if you schedule your delivery during busier times.
Sign up for Instacart now
6. Dizzy Dolphin Delivery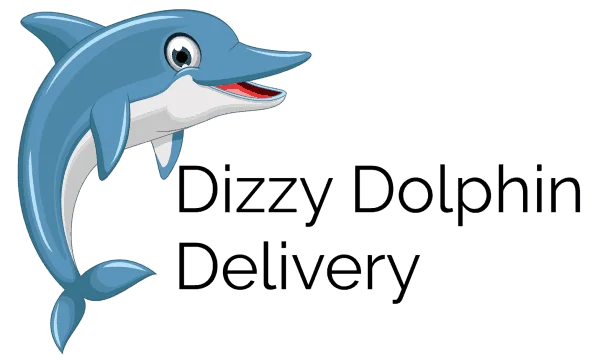 Dizzy Dolphin Delivery was created by several Disney Vacation Club (DVC) members with the goal of delivering a grocery directly to bell services at your resort and done in an affordable manner.
After creating an account, you simply select the size and brand of the items you want and the Dizzy Dolphin staff will handle your order from there. They do the shopping, purchasing, packaging, and delivery to bell services. The company also has industrial-size refrigerators and freezers to ensure your items stay fresh until your groceries are delivered. And yes, they can deliver alcohol.
Cost: $14 for orders of less than $250. If your subtotal is more than $250, the charge is waived and there's no delivery fee.
Pros: Dizzy Dolphin is flexible and can shop at different grocery stores and wholesale clubs. Plus, the fees are very reasonable.
Cons: There is a minimum order amount of $50. It may take a few days to receive a price quote for your order.
Sign up for Dizzy Dolphin Delivery now