Have you ever wondered which Disney World rides are the longest? Depending on the pace you wish to set, a long ride may provide you with the most "bang for your buck." You may just prefer the slower type of rides. On the other hand, maybe you're interested in short and sweet rides, the ones that get you on and off quickly so experience as many as you can.  Whatever the case, it's always helpful to know which Disney rides are the longest so you can plan accordingly.
Top 10 Longest Disney World Rides
Disney World is home to dozens and dozens of rides across four theme parks, some high-speed thrill rides, others are slow dark rides. There's a lot of variety.
Considering how long we wait in line for a ride, some of us get frustrated when a ride is over in an instant. With the rides listed below, you'll have more time to take it all in.
For this list, we'll focus on rides that physically move their passengers, and rides that have a starting and endpoint to complete a single circuit. In other words, what you typically consider a theme park ride. The durations listed below are based on the time between dispatch and unload.
We are NOT including stage shows and other types of attractions in this list. We don't consider these rides in the traditional sense and it would just make the list that more confusing. See our final section below for more a list that includes stage shows and attractions.
Without further ado, here are the top 10 Longest rides in Disney World.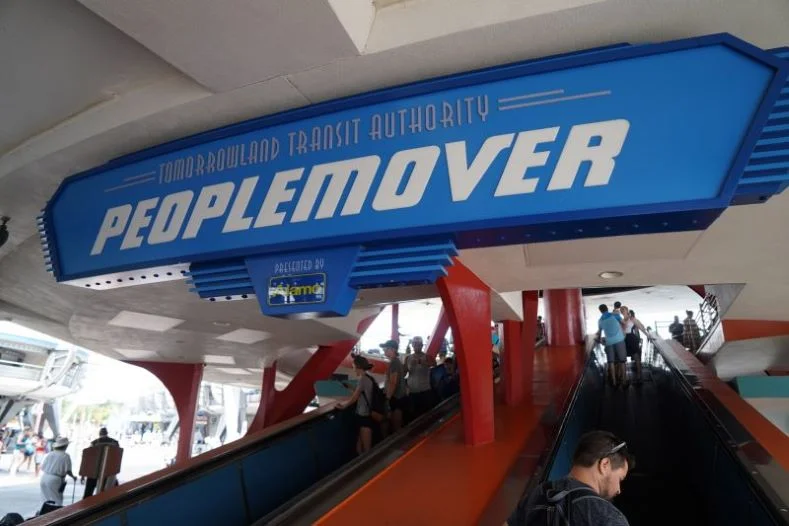 1. Kilimanjaro Safari (Animal Kingdom) – 20 – 22 minutes
Kilimanjaro Safaris is a 20-minute+ safari attraction at Disney's Animal Kingdom. This makes Kilimanjaro Safari the longest ride at Disney World. 
It simulates an open safari ride through the East African savanna. Great photo opportunities!
2. Liberty Square Riverboat (Magic Kingdom) – 16 minutes
Climb aboard an authentic steam-powered paddle wheeler. Mark Twain narrates as you take in the sights from the early American frontier. With a duration of 16 minutes, Liberty Square Riverboat is the longest ride at Magic Kingdom.
3. Spaceship Earth (Epcot) – 15 minutes, 30 seconds
Spaceship Earth is both an architectural landmark and a 15-minute+ ride through time. This ride explores the amazing history of human communication – starting from the Stone Age to today's internet age.
4. Living with the Land (Epcot) – 14 minutes and 30 seconds
Living with the Land is a slow-moving boat ride in Epcot's The Land pavilion. The 14+ minute dark ride, greenhouse tour takes you through 4 working greenhouses and multimedia agricultural displays. Educational, relaxing, and fun!
5. It's a Small World  (Magic Kingdom) – 13 minutes
"It's a Small World" has been around since Magic Kingdom's opening day in 1971, but this iconic ride is as delightful as ever. The boat tour gently cruises along the Seven Seaways Waterway and through all 7 music-filled continents.
6. Splash Mountain (Magic Kingdom) – 11 minutes and 45 seconds
Splash Mountain is a roughly 12-minute log flume ride in Disney's Magic Kingdom. It's based on the animated sequences of Disney's hit film "Song of the South." Guests descend a 56-foot drop into a briar patch and continue on as audio-animatronic animals sing around them. And yes, you will get wet!
NOTE: Splash Mountain is currently closed for transformation into Tiana's Bayou Adventure, opening in 2024.
7. Tomorrowland Transit Authority Peoplemover (Epcot) – 10 minutes and 4 seconds
Climb about an elevated tram and embark on the most relaxing ride at Disney World. During the narrated tour, you'll travel behind the scenes of attractions like Space Mountain and Buzz Lightyear's Space Ranger Spin, see architectural models of "Progress City" (the prototype for Epcot),  and enjoy amazing up-close and distant views of the Epcot. The Peoplemover may not scream "excitement," but that's just fine for those of us who prefer the slow and scenic rides.
8. Jungle Cruise (Magic Kingdom ) – 9 – 10 minutes
This scenic and comedic boat ride explores the exotic riverways across Asia, Africa, and South America. The Jungle Cruise is roughly 9 to 10 minutes long depending on your skipper. A classic Disney attraction and not to be missed!
9. Pirates of the Caribbean (Magic Kingdom) – 8 minutes
Speaking of classics, the Pirates of the Caribbean is in a league of its own.  This legendary ride even inspired a film franchise starring Johnny Depp. The treacherous dark boat ride sails past singing pirates and fiery Caribbean seaport towns. The swashbuckling voyage lasts about 8 minutes.
10. Haunted Mansion (Magic Kingdom) – 7 minutes, 15 seconds
Hop aboard a Doom Buggy and journey through a maze of haunted chambers. Although The Haunted Mansion is a dark ride and has a few mildly frightening scenes, the ride is slow-moving, there's no gore, and the ghostly residents are actually pretty friendly. 7+ minutes of haunting pleasure!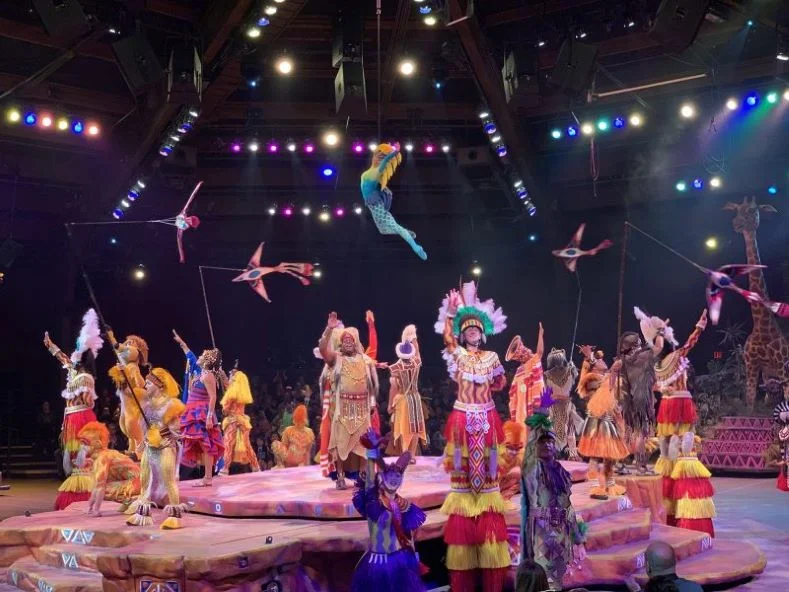 Longest Attractions at Disney World
The list below is more comprehensive than our "longest rides" list. Here we include Disney stage shows and any sort of ride or attraction. We group them according to which Walt Disney World theme park they're located in.
These ride times do not include pre-shows (which usually add a few minutes).  These are the times from when you're seated or buckled in and the show begins to the time it finishes.
Magic Kingdom Attractions Over 10 Minutes Long
Enchanted Tiki Room: 10 minutes
Tomorrowland Transit Authority Peoplemover: 10 minutes 4 seconds
"it's a small world": 10 minutes 30 seconds
Monster's Inc. Laugh Floor: 11 minutes
Splash Mountain: 11 minutes 45 seconds
Country Bear Jamboree: 12 minutes
Mickey's PhilharMagic: 12 minutes
Liberty Square Riverboat: 12 minutes 45 seconds
Swiss Family Treehouse: 13 minutes 5 seconds
Stitch's Great Escape: 15 minutes
Walt Disney Railroad: 20 Minutes
Carousel of Progress: 20 minutes 45 seconds
The Hall of Presidents: 21 minutes 35 seconds
Epcot Attractions Over 10 Minutes Long
Journey into Imagination with Figment: 11 minutes
Reflections of China: 12 minutes 30 seconds
Living with the Land: 13 minutes 50 seconds
Turtle Talk with Crush: 15 minutes
Spaceship Earth: 15 minutes 30 seconds
Impressions de France: 18 minutes
O Canada!: 18 minutes
Circle of Life: 19 minutes 20 seconds
American Adventure: 28 minutes 30 seconds
Animal Kingdom Attractions Over 10 Minutes Long
Kilimanjaro Safari: 20 – 22 minutes
Up! A Great Bird Adventure: 25 minutes
Festival of the Lion King: 30 minutes
Finding Nemo – The Musical: 30 minutes
Hollywood Studios Attractions Over 10 Minutes Long
Voyage of the Little Mermaid: 14 minutes 30 seconds
Muppet Vision 3-D: 17 minutes
Disney Junior – Live on Stage: 20 minutes
Beauty and the Beast Stage Show: 30 minutes
Indiana Jones Epic Stunt Spectacular: 30 minutes
When all is said and done, the longest attractions at Disney World are the 4 Disney stage shows Beauty and the Beast, Festival of the Lion King, Finding Nemo – The Musical, and Indiana Jones Epic Stunt Spectacular. They all clock in around 30 minutes long.
If you need help planning and booking your Walt Disney World vacation, then please contact The Vacationeer and speak with one of their amazing Disney travel planners. Their services are 100% free to use and their advice, expertise, and dedication will prove invaluable. Get a free quote today!
For more on Disney's rides, see you Oldest Rides at Disney World, Best Magic Kingdom Rides, Best Epcot Rides, Best Animal Kingdom Rides, Best Hollywood Studios Rides, Best Disney Rides for Kids, Which Disney Park is Best, and Disney World Crowd Calendar.
Have a magical day!