Disney World History
Discover the Fascinating History Behind Walt Disney World Resort
On October 1, 1971, Walt Disney World Resort opened to the public with great fanfare. Today, the park continues to add exciting new features and is bigger and better than ever before. Disney hosts over 50 million guests per year and lays claim to the most visited vacation resort in the world. They are obviously doing something right! But as popular as Disney World is today, most people are unaware of its past: Walt Disney's original vision, what Disney World looked like when it first opened, and when new theme parks, water parks, resorts, and features were added to the mix. Let's take a step back in time and examine the Disney World history that made this resort what it is today: the most magical vacation destination on the planet!
Disney World History Timeline
Years in Review: Major Events, Openings & Closings
From Disneyland to Disney World Resort
Walt Disney Envisions "The Florida Project"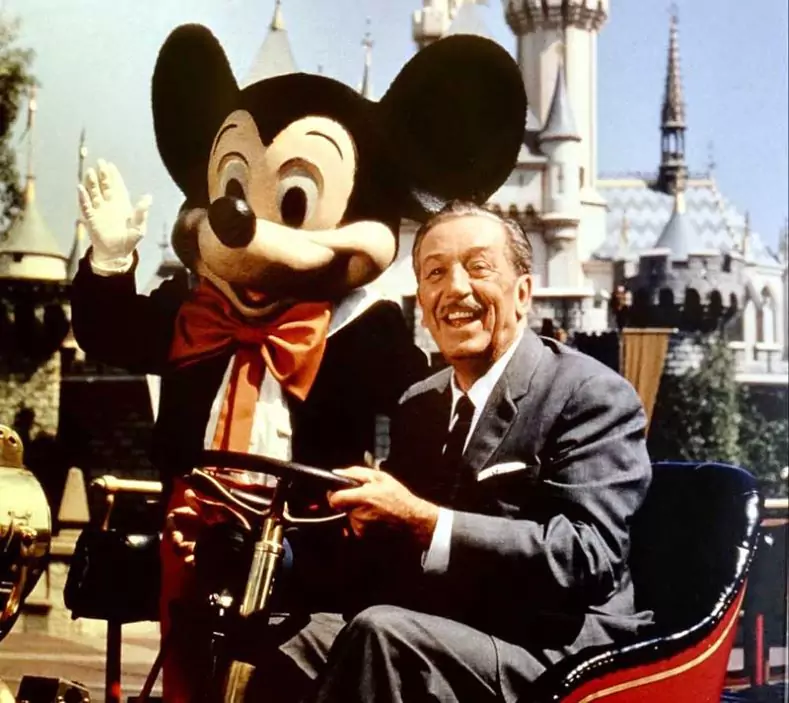 Walt Disney World Resort is the flagship resort of Disney's worldwide corporate enterprise, and by far its largest and most visited park. However, it's Disneyland that holds the honor of being the first Disney park to open. No history of Disney World is complete without first mentioning the influence that Disneyland (and the rest of Disney history) has had on it.
Disneyland's Early Success
Walt Disney first conceived of Disneyland in the late 1940s after visiting Griffith Park in Los Angeles with his daughters. The concept was simple: build a destination where adults and their children could go to bond and have fun together.
Although he was busy with his film company Walt Disney Studios, at the time, Walt realized that a movie studio didn't offer much to visiting fans and began to conceptualize an amusement park near the Burbank studios for guests to visit.
The concept was to be named Mickey Mouse Park, and span 8-acre across Riverside Drive.
Construction of Disneyland began on July 16, 1954, and was opened one year and one day later (July 17, 1955) to much fanfare. It cost $17 million to complete the project.
Walt Disney Looks to Expand in the East Coast
After the early success of Disneyland, Walt Disney began to think of expanding beyond California.
Only 5% of Disneyland's visitors came from east of the Mississippi (where 75% of the USA population lived) so it made sense to look eastward.
In 1963, Walt Disney flew over a landmass in Orlando, Florida which appeared to have a network of well-developed roads.  He chose a site near Bay Lake to begin the construction of his new theme park.
Soon the Walt Disney World Company would begin to acquire 30,500 acres (48 sq mi) of land by using various dummy corporations to avoid land speculation claims.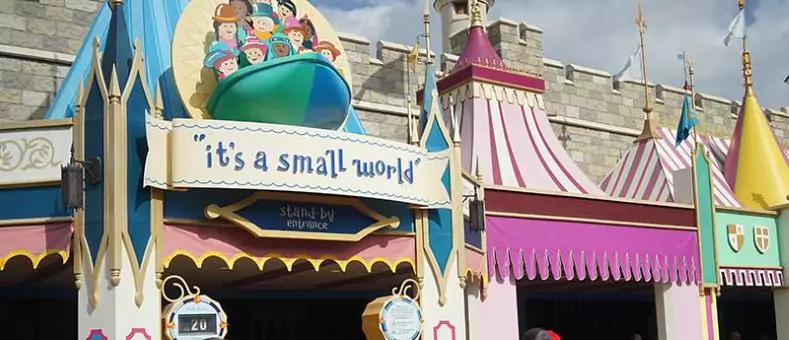 After amassing land in secrecy, the plan – known as "The Florida Project" – was revealed to the public in late 1965.
The new theme park was heralded by Florida's governor Haydon Burns as "the greatest attraction in the history of Florida."  Walt Disney's original vision included a planned-community concept  – called "Experimental Prototype Community of Tomorrow" (EPCOT) – to serve as a testing ground for new urban innovations.
Walt Disney fell ill and died of circulatory collapse (lung cancer) on December 15, 1966, as the construction of the project was underway. Unfortunately, he would not live to witness the opening of Walt Disney World Resort.
Without Walt overseeing the construction, the Walt Disney Company abandoned the experimental concept of a planned community in favor of building a resort that closely resembled Disneyland. This early construction led to the 1971 opening of Magic Kingdom, Disney World's first theme park.
Walt Disney World Resort Opens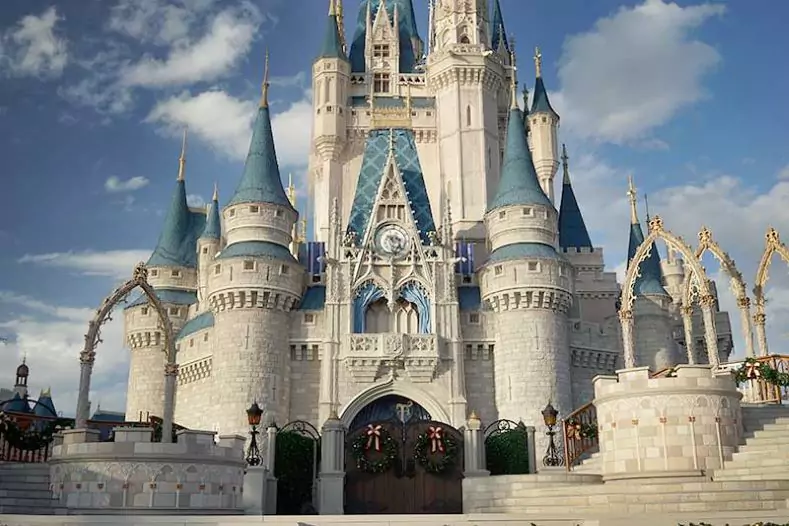 After Walt's death, his brother and business partner Roy O. Disney was now in charge of overseeing the first phase of construction.
During this time, the first roads were laid and then Magic Kingdom theme park, the Contemporary Resort, and Polynesian Village were completed.  Two golf courses  – Palm and Magnolia – were also built next to Magic Kingdom and opened in Sept. 1971. Magic Kingdom was soon to follow, officially opening to the general public on October 1, 1971. Fort Wilderness opened just one month later.
At the dedication ceremony, Roy O. Disney announced that the resort would be known as "Walt Disney World" in honor of his brother. Roy wanted Walt's name to be recognizable as the man who started it all in much the same way that Henry Ford's name and legacy are synonymous with Ford automobiles.
In 1971, admission prices to Magic Kingdom were $3.50 for adults, $2.50 for kids under 18, and one dollar for children under twelve years of age.
Walt Disney World Resort's History through the Modern Times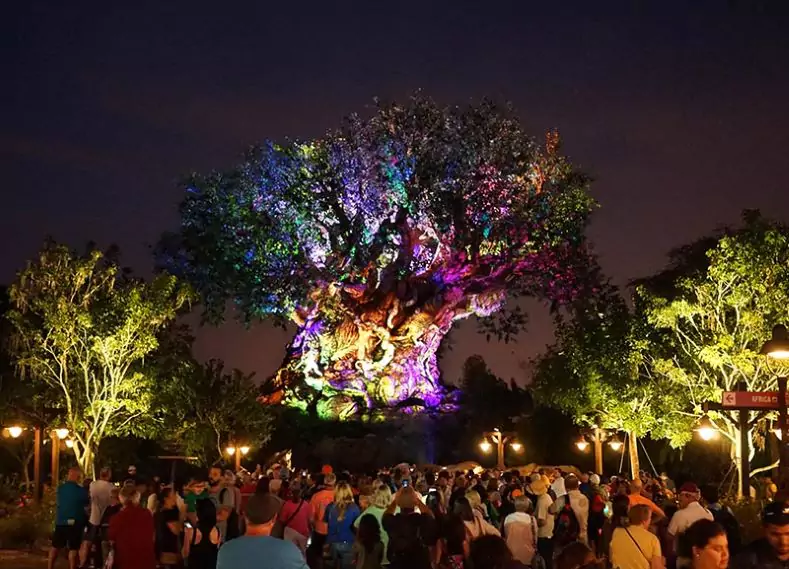 Epcot
After Walt Disney's death, his plans for an experimental planned community were abandoned by the company because they determined that running a city would be too complex of a task. However, the general concept behind the project was designed into Disney World's second theme park, EPCOT Center.
EPCOT Center opened in 1982 (renamed to just EPCOT in 1996) and incorporated several of Walt's ideas including the promotion of modern innovation through edutainment attractions (Future World) and showcasing a world nation's exposition (the 11 countries of World Showcase).
Some of the urban planning concepts from Walt's original EPCOT plan would later be integrated into the planned community of Celebration, Florida.
Hollywood Studios
Disney-MGM Studios opened in 1989 as Disney World's third theme park. The park was initially developed to include both a theme park inspired by show business (film, television, music) and a fully operating production studio for film, television, and animation production services w/ a backlot.
The theme park was re-named Disney's Hollywood Studios in 2008 and began to phase out the "studio-like" attractions in order to focus on the attraction development and immersive theming of Hollywood-inspired stories.
Animal Kingdom
Disney's 4th theme park, Animal Kingdom, opened on Earth Day, April 22, 1998. The park is dedicated to animal conservation and the natural environment, a cause Walt Disney himself was passionate about.
Disney's Animal Kingdom is unique in that the theme park features traditional attractions while also showcasing hundreds of species of live animals.
The park is accredited by the World Association of Zoos and Aquariums and the Association of Zoos and Aquariums which certifies they meet the standards in research, education, and conservation.
Blizzard Beach & Typhoon Lagoon Water Parks
Typhoon Lagoon opened in 1989 as Disney World's first water park. It boasts one of the world's largest outdoor wave pools. Blizzard Beach is the sister water park to Typhoon Lagoon and opened in 2016.
Most of the park's attractions are located on top of Mount Gushmore. See our Typhoon Lagoon vs Blizzard Beach comparison page for more information.
Pet Policy
On October 18, 2017, Disney announced a new pet policy that allowed guests to bring dogs to Disney's Port Orleans Resort – Riverside, Disney's Art of Animation Resort, Disney's Yacht Club Resort, and Disney's Fort Wilderness Resort & Campground.