In an age when we can instantly go online to research and book our vacation, do people even still use travel agents?  Yes, they do, and for good reason!  Actually, for several good reasons.  But it usually boils down to a central theme… having someone else handle the research and logistics so their vacation doesn't start to become work.  And for a complex destination like Disney World, that's even more important!  Sure, you can do some research here on our site to find out how much your trip will cost (our Disney World Cost Calculator is great for that) — but when you're ready to book, we suggest you call in a professional!  Here are our top nine reasons why you should use a Disney travel agent.
– 1 –
Their services are free, and they'll work within your budget
These may not be the most compelling reasons to use a Disney travel agent, but they're such common misconceptions that we feel it's important to clear them up right away.
Most travel agents do not charge you a fee to use their planning services.  Why?  Disney is paying the agent a small commission in exchange for handling your booking.
This cost comes out of Disney's profit on your vacation… it's not passed on to you.  In other words, booking with an agent is no more costly than booking without an agent.
A few travel agencies have begun charging an itinerary planning fee, but this is not the case for most agencies.  You shouldn't have any trouble finding reputable agencies that don't charge you anything to book your vacation.
And remember, a reputable Disney travel agent will never pressure you to upgrade to a larger room you don't want, or buy a more expensive ticket package than you need.  A healthy working relationship with your Disney travel specialist is one in which your agent knows your needs and your budget, and doesn't try to force you to book something you won't like or can't afford.
Interestingly, many travelers discover that their trip is actually CHEAPER than if they had booked it on their own; their travel agent often offers suggestions on discounts and package deals that the traveler might not have known about otherwise.
They can also help you set up a payment plan for your trip, so you just pay a small deposit upfront and then pay the remainder on your own schedule.  A good travel agent will help you make a plan to pay for your Disney vacation in a way that works within your budget.
– 2 –
Disney is Complex and Constantly Changing
We'll just come right out and say it.  Going to Disney is complicated.
What started out as a single theme park in 1950s California has grown over the past seven decades into a global enterprise with parks, cruises, and tours all around the world.  In Florida alone, Disney World has four theme parks, two water parks, a shopping and entertainment district, about two dozen resort hotels, a sports complex, golf and mini golf courses, fishing, boat rentals, parasailing, camping, adult/executive education, convention centers, youth education programs, and so much more — not to mention a standalone beach resort on the Florida coast and two thriving cruise ports with ships sailing to distant ports of call.
And, more importantly, these already-complex vacation destinations are constantly changing.  Rides and restaurants open and close, booking policies change, nuances of park hours and crowd levels can affect the overall experience.  You either need to invest a ton of time and effort to research all of this on your own, or you need to find someone who studies this information day in and day out and keeps track of all the changes.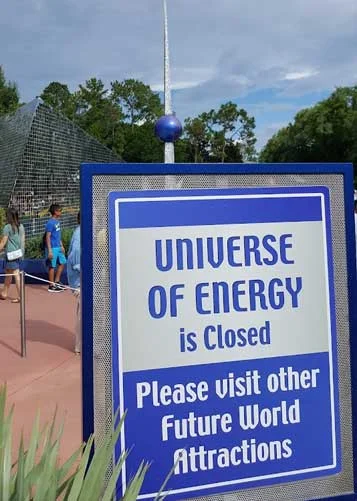 That's where having a good Disney travel agent comes in.  They follow Disney like it's their job… because it IS their job!  That brings us to our next reason…
– 3 –
They Are Focused Almost Exclusively on Disney
Pretty much any travel agent, whether they work for one of the big national names or the mom-n-pop place down the street, can book a Disney vacation for you.  But if your vacation is the only Disney trip they've booked all year, are they really going to know everything needed to make your vacation magical?
As we mentioned above, Disney is always changing, and having a travel agent who relies on outdated knowledge can mean the difference between getting what you want or missing out on critical parts of your vacation.
As an example, let's say you call up a massive national agency or wholesaler to book a vacation at Walt Disney World in Florida.  Suppose the travel agent you speak with hasn't booked a Disney trip in a few years.  If they haven't kept up with all of the news coming out of Disney in those two years, they could be missing some major changes!
Perhaps the best examples of this are the major changes at Disney that happened between 2020 and 2022:
You didn't just need theme park tickets — you couldn't get into a park unless you also had a theme park reservation (and those rules changed in 2023 and will change once again in 2024!)
The FastPass system was completely replaced with two new offerings
The Extra Magic Hours program was replaced with two new offerings
A new roller coaster opened at Epcot, but you couldn't just stand in line to ride it
The timeline to make dining reservations changed, and the Disney Dining Plan was suspended (and is due to come back in 2024)
The way to get from the airport to the hotel changed
Of course, the early 2020s were far from typical.  But even without a pandemic upending everything, there are still significant changes that happen each year.  Imagine the impact that not keeping track of those changes could have on your trip!  Don't risk it… pick a travel agent who focuses primarily on Disney vacations!  They're the ones who'll know everything that's needed to make your trip a success.
– 4 –
An Authorized Disney Vacation Planner Receives Training Directly from Disney
A reputable Disney travel agent doesn't just focus on Disney… they have been trained using official Disney training materials and have been designated an Authorized Disney Vacation Planner.  That means you're getting vacation planning services that are based on accurate information provided directly by Disney.
The College of Disney Knowledge
Disney offers comprehensive training for travel agents, known as the College of Disney Knowledge.  This program requires agents not only to go through an extensive series of training modules, but also to pass tests of their knowledge prior to graduating.
When your travel agent is a graduate of the College of Disney Knowledge, you'll know they've been extensively trained and tested on Disneyland, Walt Disney World, Disney Cruise Line, and Adventures by Disney.
Some agents take their Disney education even further by attending in-person training at Disney.
Authorized Disney Vacation Planners
Disney has a special term for travel agencies which specialize in Disney Travel, have fully trained their agents on Disney products, and agree to uphold Disney's high standards.  They're called "Authorized Disney Vacation Planners," and you should look for that specific wording on your agent's website.
Finding an Authorized Disney Vacation Planner is crucial if you want to be sure you're working with a travel agent/agency that truly knows Disney.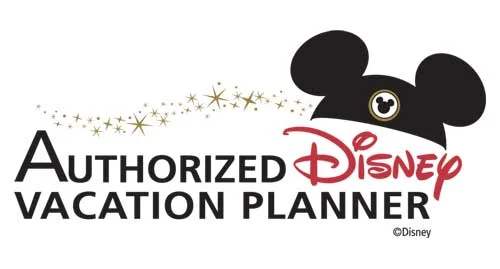 Disney recognizes the highest-performing travel agencies by awarding them a higher EarMarked designation.  Every agency starts out at the Bronze level and, based on annual booking activity, can progress up through Silver, Gold, Platinum, and Diamond levels.
Very few agencies achieve Platinum or Diamond level EarMarked status.  Find one and you'll know you're dealing with an agency that books thousands of Disney trips every year… true experts!
Looking for a trustworthy travel agency that specializes in Disney Vacations?  We highly recommend contacting The Vacationeer, our number one pick for the best Disney Travel Planners.
This EarMarked Diamond level Authorized Disney Vacation Planner Agency doesn't charge any fees to use their planning services, and all of their agents are graduates of the College of Disney Knowledge.
– 5 –
You have a dedicated contact for your vacation planning
Planning your vacation without using a Disney Travel Agent means you're either going it alone online, or you're stuck dealing with call centers — several different phone numbers, too.  Want to book dining?  Call this number.  Need a hotel?  Call that number.  Booking recreation?  Still another number.
After you wait who knows how long on hold, you'll be connected to a helpful Cast Member… but you're going to speak with them on the phone once and (in all likelihood) never again.  Need clarification on something about your vacation you discussed with them earlier?  You can call back, but it's practically impossible to get the same person back on the phone a second time.
Even if you do miraculously get the same person on the phone a second time, they could have taken dozens or even hundreds of other phone calls since then.  The odds of them remembering your situation?  Pretty slim.
Most Disney travel agencies, on the other hand, will assign a single travel agent to you.  That agent will serve as your single point of contact before, during, and after your trip.
They'll take the time to get to know you and your family — what you like and don't like, what's important to you, and what's not of interest — so your vacation is exactly what you want.
Think of them almost as your own personal Disney concierge.  It's great for your first Disney vacation, and even better when you're ready to go back for another!
– 6 –
Disney Travel Agents watch for new discounts and apply them for you
This is perhaps the best benefit of using a Disney travel agent.  Imagine having your trip booked, then getting this email a few months later from your agent:
Hi there!

I wanted to let you know that Disney just released a new discount of 20% off certain resort stays.  Your reservation at Coronado Springs is eligible for the discount, so I've gone ahead and applied it to your booking.  Your total cost went down by $500!

Have a magical day!
That's the best kind of email there is!  A good Disney travel agent will watch over your reservation, ready to swoop in on any new discounts or promotions that might pop up. That's why a travel agency such as The Vacationeer is the best place to book your Disney World Hotel reservation.
Working without a travel agent?  IF you happen to hear that a new discount became available, you'll have to join the hundreds and hundreds of other Guests waiting on hold to modify their reservation.  And there's a chance that by the time you do hear about it, the offer might have expired or is sold out because there were only a limited number of rooms available.
– 7 –
Your travel agent makes all of the reservations for your Disney Vacation
It seems pretty obvious, but let's take a moment to think about what this really means.
Your Disney travel agent knows your travel plans.  That means they know when you can book your hotels, when you can book your dining reservations, and when you can book recreation and dinner shows.  They even know how to reserve transportation to and from the airport.
And they'll do all of that, exactly on time, right when the booking window opens.  Any delay in booking these reservations can mean that you lose out as other guests take your spot… and some booking windows open at 6AM eastern time!  If you're a west coast resident, you'd probably rather not wake up at 3AM to try to grab a popular dining reservation.  Let a Disney travel agent do it instead!
Even if you don't mind a few early wake up calls, you'll still be happy to know that it's all being handled for you so you don't have to spend your valuable time doing it.
Your Disney travel specialist is happy to book your hotel, Advance Dining Reservations, add-ons such as character experiences and special holiday parties, and any other time-sensitive reservations for your vacation.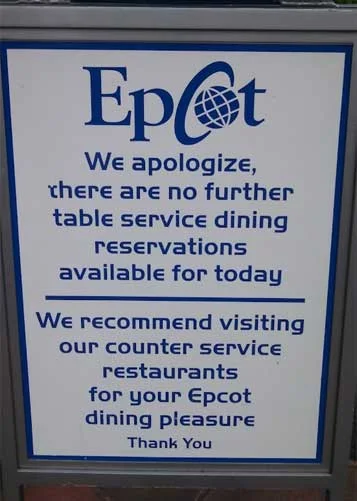 – 8 –
They can help if something unexpected comes up
Picture it.  You're all set for the perfect vacation.  And, despite all of your planning ahead, something just… goes wrong.  Maybe your flight gets canceled so you need to adjust your check-in date — a major storm in Florida (or at home) causes everyone to change their travel plans at once and hold times are skyrocketing — or someone in your group gets sick at the last minute and you need to change your plans.
Those situations are terrible enough as-is.  Now imagine if you could just call your travel agent and ask them to deal with the issue.  With no agent, you're stuck dealing with everything on your own.
That's the extra peace of mind you get when you book through a Disney travel agent.  They'll do everything possible to make sure your trip starts off smoothly — but if a snag comes up anyway, they'll handle it for you so it's one less thing you have to worry about.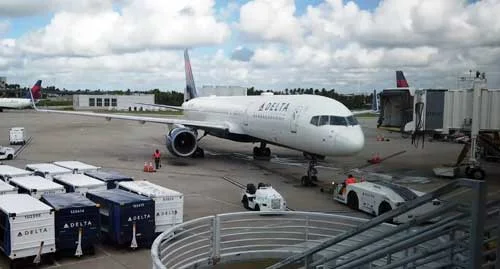 – 9 –
Your agent loves to answer questions about your Disney World vacation.  Seriously.
As you might imagine, most Disney travel agents love Disney themselves.  They're often annual passholders who visit the parks a few times each year, and many of them are also frequent cruisers.
But the best Disney travel specialists don't just love Disney… they love to share Disney with others.  And that means they're eager to answer questions about Disney destinations, including sharing their own personal experiences to help guide you.
With lots of Disney travel under their belt, your travel agent can easily offer recommendations for you based on your interests.  Interested in finding out what the best attraction in each park is?  They can tell you their favorites.  Is this ride too scary for kids?  They can share how their two-year-old responded.  Wondering about the best things to do when your cruise visits Castaway Cay?  They'll tell you things that first-timers can easily miss.  And if you ask for dining recommendations?  Hope you've got some time, because they have a long list of favorites!
Ask them nicely enough, and they might even talk about Bruno.
Have we convinced you that it's worth it to use a Disney travel agent?
If so, reach out to the Authorized Disney Vacation Planners at The Vacationeer!
There's no charge to use their services, so get your free no-obligation quote today!
More questions about using a Disney Travel Agent
We've extensively covered the reasons why you should use a Disney travel agent, but you might still have a few more questions…
What's the process when booking through these agents?
The process of booking through a Disney vacation planner can vary from agency to agency, but this is typically how it goes:
You contact the agency either via telephone or through an online form, and provide some very basic information such as:

Your name
Your contact information
General information about what you're looking for (destination, time of year, and any other "big picture" information)

The agency connects you with the agent who will be handling your trip.
The agent has an in-depth discussion with you about your vacation, asking questions (and answering yours), making recommendations, and narrowing down the choices with you.
The agent provides you with a quote or proposal for the trip.  This may be a formal written document or a simple email/verbal quote.
You and your agent discuss any desired changes.
The agent books your trip as discussed.  Payment for the trip itself typically begins at this time depending on the payment schedule of the destination/products.
Your agent forwards you a confirmation/overview of the trip and any purchased products.
Your agent continues watching over your trip and handles things as they arise:

They book your dining, tour, and recreation reservations as soon as the booking window opens.  The best agents will keep searching for hard-to-get reservations.  Our site's travel agency partner The Vacationeer uses a custom-built app to alert their agents of new openings!
They add any new discounts that become available, reducing the cost of your trip whenever possible.
They remind you of any upcoming payment deadlines that need to be met.
They let you know about any important updates that will impact your trip.

You go on vacation!
Following your trip, your agent will usually follow up with you to make sure everything went well.
What are the Cons of booking with a Disney Travel Agent?
There are really only a couple of potential cons to using a travel agent to plan your Disney vacation, and there's a good chance that neither of them will be a deal-breaker for you.
If your trip is booked through a travel agency, only the agency can modify or cancel your reservations on your behalf.
That's not to say that your trip can never be modified or canceled.  It just means that you cannot call Disney (or go online) to change your dates, modify your room type, move to another hotel, or call the whole thing off and get a refund.  Instead, you'll need to have your travel agent do that for you.
For most people, that's not really a con — after all, the entire point of using a travel agent is to have someone manage your reservations for you  — but you should be aware of that limitation before you book.
Most Disney travel planners do not book flights.
Because these boutique travel agencies focus primarily on Disney destinations, they typically don't deal with airline reservations.  Again, for most people, this isn't really a concern.  With easy online searches that consolidate all airline options into a single search result, booking a flight is nothing like the mystical ordeal it used to be.
And with flight delays and cancellations becoming increasingly common, this is one area where you want to be directly capable of modifying and adjusting your plans yourself (perhaps even in person at the airport during your trip) without needing to have a travel agent contact the airline.
Even though most Disney travel agents don't handle flights, they do arrange transportation between your airport and your hotel or cruise terminal.  The basic mantra is: if you can get yourself to Orlando, your travel agent can get you to Disney!
What are the most important things to look for when picking a Disney travel agent?
The two most important things to look for when picking a travel agency for your Disney vacation are:
Is the agency an Authorized Disney Vacation Planner (preferably EarMarked at the platinum or diamond level)?
Does the agency charge clients any fees to use their services?
Final thoughts on the reasons why you should use a Disney travel agent:
For most travelers, using an Authorized Disney Vacation Planner makes a lot of sense.  Anyone, from the first-time visitor to an annual passholder who visits multiple times each year, will find some level of value in using a travel agent to plan their trip.
For the first-timer, the agent will be there to hold your hand every step of the way and make sure you don't miss out on things you didn't even know existed.
For those who know Disney like the back of their hand, it's a relief to let someone else do all the tedious tasks so all you have to do is hop on a plane and go!
And for those who fall somewhere in between, you'll be happy to have someone who's been keeping up on all the rule changes and new offerings since your last visit so you're not caught by surprise.
So, is using one really worth it?
Perhaps "worth it" isn't exactly the right word because you're not paying anything extra to use their services.  But yes, we feel that using a Disney travel agent is a worthwhile way of planning your vacation.  The little bit of control you give up by bringing a travel agent into the mix is very much outweighed by the benefits you gain.  And with vacation dollars (and vacation time) seeming to be harder and harder to come by, it's comforting to know you have another set of eyes watching over your trip for you.
I've already booked my trip.  Is it too late to use a Disney travel agent?
You may still be able to use a Disney travel agent even if parts of your vacation are already booked.  Typically, an agent can still handle things for you if your initial booking was made within the last 30 days and you haven't yet paid in full.
Ready to book your Disney World trip?
We hope our article on reasons you should use a Disney travel agent has helped you understand more about the services provided by these travel professionals.
If you're ready to use the helpful services of an Authorized Disney Vacation Planner, we strongly recommend contacting The Vacationeer.
They're a Diamond-level EarMarked travel provider, and their team of 90+ Disney fanatics are all graduates of the College of Disney Knowledge.  Your vacation will be in great hands with them!  They don't charge any planning fees, and there's never any obligation to book.