Best Disney Value Resorts
It's no surprise that Disney Value Resorts are the least expensive lodging option at Disney World. This hotel tier is quite popular with Disney World vacationers because they provide in-park lodging, some of the best perks of other Disney Resorts, and – of course – great value for budget-conscious families. But while there are really no "bad" Disney hotels, Value Resorts lack some of the amenities and bells and whistles that Moderate and Deluxe Disney Resorts have. They do, however, make up for this shortfall with lots of character and fun themes. With that said, let's start by reviewing the pros and cons of staying at a Value Resort, then we rank them with our top 5 best Disney Value Resorts list.
What are Disney Value Resorts?
There are 5 Disney Value Resorts in total: All-Star Sports, All-Star Music, All-Star Movies, Pop Century, and Art of Animation.
The latter – Art of Animation – is considered a "Value Plus" resort because it is generally priced higher and has slightly better amenities (as well we see later).
If you include The Campsites at Disney's Fort Wilderness Resort, there are actually six Value Resorts. But since this lodging option is so much different than your average resort (i.e., tents and RVs), we will not be comparing The Campsites on this page.
Here are some of the key features of Disney Value Resorts:
Affordability
Disney Value resorts are the most affordable, budget-friendly lodging on Disney World property. Disney Moderate Resorts are next, followed by Deluxe as the most expensive in-park option.
Location
While Value Resorts are some of the furthest Walt Disney resorts from the parks, they are still inside the park.  This proximity is a clear advantage over any off-site resort.
Privileges
Like Moderate and Deluxe guests, Disney Value resorts guests receive plenty of perks because they are staying at an on-site, Disney-owned resort.
These privileges include Early Theme Park Entry, Disney Dining plan eligibility, free parking, priority Disney Genie+ reservations, Advance Dining reservations, resort room charging privileges, resort package delivery, and more.
There are plenty of amazing off-site resorts, but these on-site Disney resort perks are a huge plus.
Transportation 
The good news is the guests at Value resorts can easily access all of the Disney World theme parks via free Disney transportation.
The downside is that the only transportation option available to Value resort guests is bus service (ie, no direct monorail or boat access). However, buses operate throughout the day and transport guests directly to and from every Disney World theme park.
Bus stops are conveniently located in front of each resort.
Pop Century and Art of Animation each have their own dedicated bus service to and from the theme parks, while All-Star Sports, All-Star-Music, and All-Star Movies share one bus line to and from the parks. (picking up and dropping off passengers at each All-Star resort along the way).
Themes
As far as Disney World resorts go, Value Resorts are the most "Disney-ish," kid-friendly resorts in the park.
Each resort has its own overall theme, with each building/wing of the resort having a theme around a Disney movie, musical style, sport, decade, or some other specific element.
For example, All-Star Sports has a "surfing" wing, All-Star Movies has a "Toy Story" wing, and Art of Animation has a section of family suites themed after "Finding Nemo." 
These themed areas and elements are lots of fun – for kids and adults alike!
Room Decor
While the exterior of each building exudes a lot of character with fun themes and icons of Disney personalities, the interiors have minimal decor.
For the most part, the rooms are basic and no-frills.  
Standard rooms typically feature bright colors but little in the way of design, closet space, and have just a basic shelf and towel rod in the bathrooms. All rooms have cable tv and free wifi.
With the exception of Art of Animation (which has interior hallway access to each room), the rooms of Value resorts are accessed from the exterior. As such, these rooms a slightly reminiscent of your average Motel 6, albeit with a lot more magic.
Room Size
Standard room size at Pop Century and the 3 All-Star resorts are 260 square feet, while Art of Animation is 277 square feet. This compares with roughly 314 square feet at moderate resorts.
Maximum occupancy is 4 people (plus one baby under age 3 in a crib).
In addition to standard rooms,  All-Star music also offers family suites (520 sq ft), as does Art of Animation (565 sq ft). Family suites can sleep up to 6 people (plus one baby under age 3 in a crib).
Bed Size
Standard rooms at the Disney Value Resorts have either 2 double beds or 1 king bed.
In the Family Suites of All-Star Music and Art of Animation, the master bedroom has 1 queen bed with several combination sofa beds in the family area.
Pools, Arcades, and Play Areas
Pools are always one of the most fun aspects of staying at a resort, especially for kids.
While none of the Disney Value resorts have water slides, each has its own themed pools (open to guests staying at the resort). The All-Star resorts each have two heated pools apiece, while Pop Century and Art of Animation each have 3. Kiddie pools are located in close proximity to the larger pools.
Pools at Value resorts tend to be a little smaller than the pools at Moderate and Deluxe Resorts. However, there is one notable exception: Art of Animation's Big Blue Pool is the largest pool at Disney World.
All Value resorts have their own arcade room, jogging trail, and playground for kids.
Food
If you are familiar with how the Disney Dining Plans works, you know there are two distinct categories of dining credits: Quick Service and Table Service.  Each of the 5 Disney Value resorts has its own food court. These meals count as Quick Service meals. 
None of the Disney Value resorts offer Table Service meals.  That isn't to say you should bypass a Disney Dining Plan which offers Table Service credits. However, you will just have to go elsewhere in the park to take advantage of these more elaborate (and expensive) sit-down Table Service meals.
Reasons to Choose a Disney Value Resort
Let's review the top 4 reasons why people choose to stay at Disney Value Resorts and the top 4 reasons to choose a Disney Moderate or Deluxe instead. 
Pros:
✅ Price: Disney Value Resorts are the least expensive lodging option at Disney World so they help vacationers stay within their budgets.
✅ Inside the Park: Moderate and Deluxe resorts admittedly have more "bells and whistles." However, if most of your day will be spent at theme parks and eating outside of the resort, the place you lay your head at night may not be that important. A Value resort allows you to save money on lodging yet still be able to wake up inside Disney World. Plus, you will receive the same in-park perks afforded to Moderate and Deluxe Resort guests.
✅ Themes: There is something very "Disney-ish" to Value resorts that you don't always get at Disney's Moderate and Deluxe Resorts. The buildings, grounds, and pool areas are chock full of fun Disney creative themes and character icons. Each wing of these resorts pays homage to a famous Disney movie or another unique theme.
✅ Kid-Friendly: Kids love the themes, the decor, and the character statues. They also love the arcades, playgrounds, and kiddie pools found at each Disney Value Resort.
Cons:
❌ Limited Transportation: Disney Value resorts are located further away from the theme parks. Bus transportation (free) is your only way to the theme parks.
❌ Smaller Rooms: Standard rooms are about 260 sq ft compared to 314 sq ft at Moderate resorts. The beds are smaller and there are fewer room amenities. Family suites offer much more room, but they are also considerably more expensive.
❌ More Noise: Some people find Disney Value resorts to be noisier than other resorts. This may be due to the external room entrances (as opposed to internal hallway entrances), being kid-friendly (more kids usually means more noise), and the fact that most wings face the pool area.
❌ No Table Service Dining: The Quick Service food courts are great for a quick and satisfying meal. However, there are no Table Service dining options available at Disney Value resorts. Speak with your Disney travel planner to make your Table Service Advanced Dining Reservations elsewhere in the park.
On to our list of the 5 best Disney Value resorts!
List: Top 5 Best Disney Value Resorts
5.  All-Star Music Resort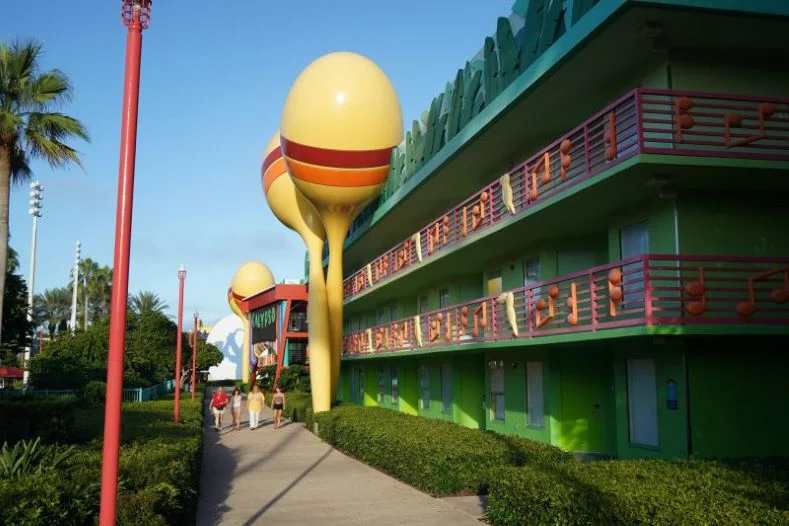 Attention music lovers! All-Star Music is a Disney Value Resort themed around some of the most popular music genres: rock 'n' roll, jazz, country, Broadway show tunes, and calypso.  
Guests will marvel at the massive, music-inspired icons surrounding the buildings and the lighthearted musical elements inside each wing.
The most notable features of All-Star Music include the guitar-shaped pool and the expansive, music-themed Intermission Food Court.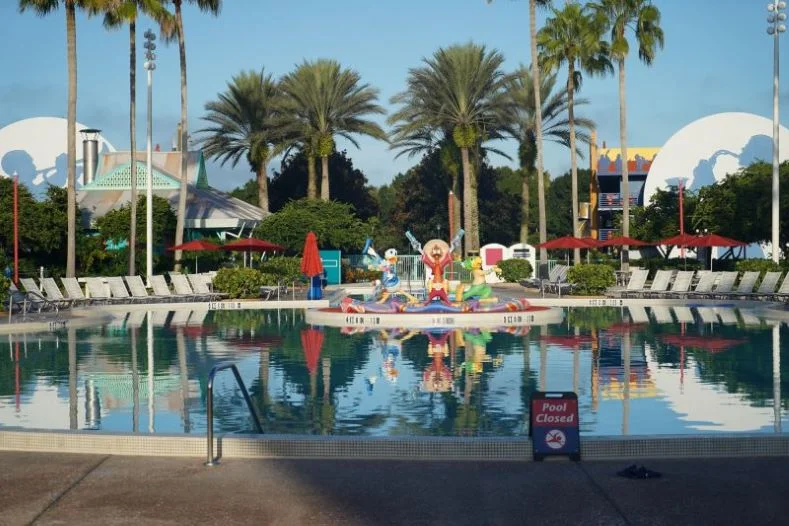 *All-Star Music's floor plans and standard rooms are similar to other All-Star resorts. However, All-Star Music also has 260 family suites, whereas the All-Star-Movie and Sports only offer standard size rooms. 
The suites at All-Star Music can sleep up to 6 (and one baby in a crib), have 2 bathrooms, a master bedroom with a queen bed, a living room area, and are priced higher than standard rooms.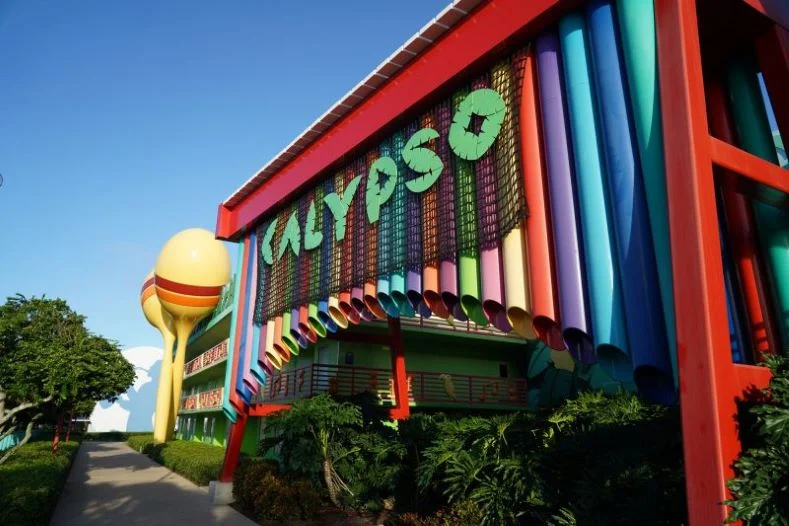 Bottom Line:
We have ranked All-Star Music number 5 for several reasons.
As far as positives go, All-Star Music is the lowest priced Disney Value Resort (tied with All-Star Movies and All-Star Sports – they are usually all priced the same).
The music theme is great and the buildings really light up and dazzle at night.
On the downside, this resort doesn't have the same "Disney feel" that most other Value resorts have.
Another disadvantage is that some areas within the resort require lots of walking to get to the main area of the resort (food court/bus).  In other words, the layout of the property isn't the best.
Transportation can also be a problem.  Since all 3 All-Star resorts share a common bus to the theme parks – and since All-Star Music is the 2nd resort on the bus line – this means the All-Star Sports guests are already on the bus when you get picked. In other words, the bus could be crowded even before you get on.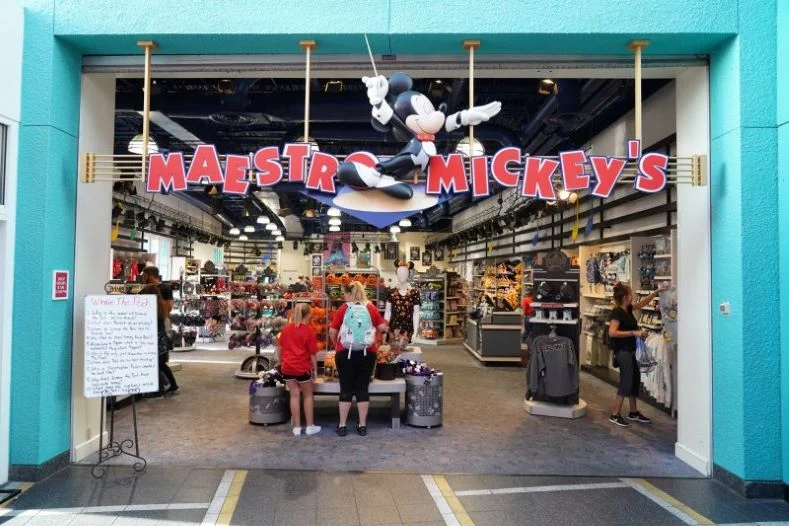 Resort: All-Star Music
Location: Animal Kingdom Resort Area
Opened: Nov. 22, 1994
Theme: Music
Areas: Calypso, Jazz Inn, Rock Inn, Country Fair, Broadway Hotel
Rooms: 1604
Suites: 260 Family Suites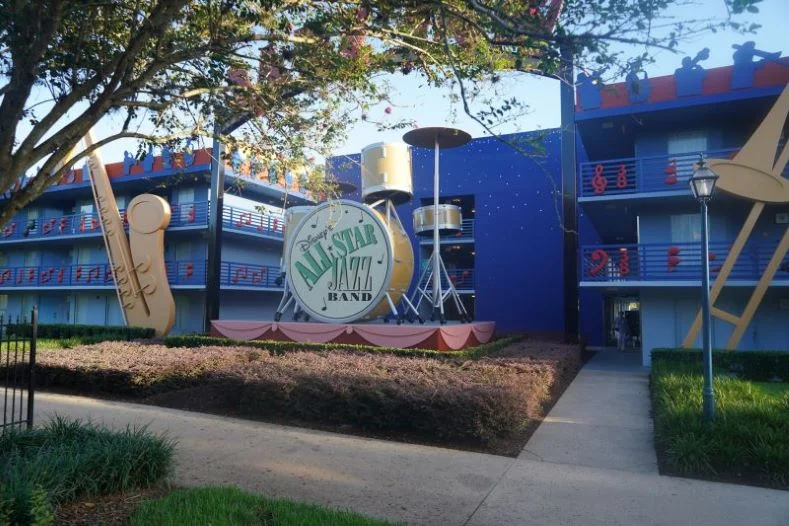 4.  All-Star Movies Resort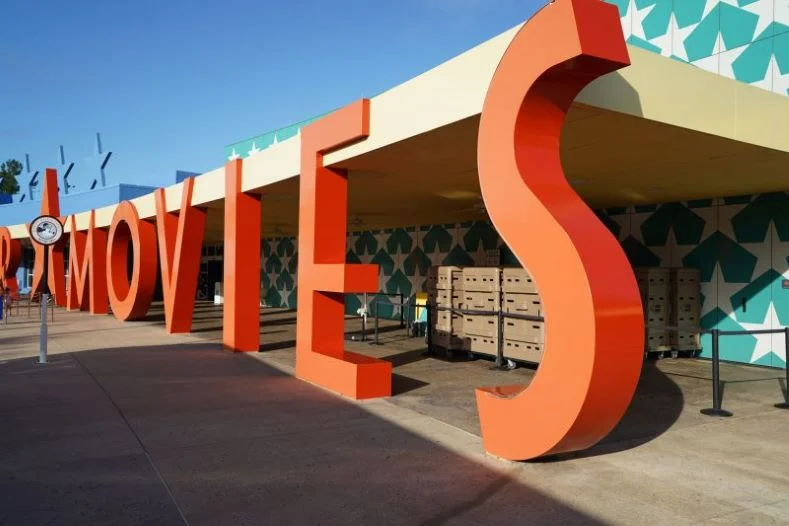 Disney movie buffs will feel at home in All-Star Movies.
The resort's larger-than-life Disney characters (from Toy Story, 101 Dalmatians, Fantasia, The Mighty Ducks, and Herbie: The Love Bug) adorn the exteriors and interiors of their respective wing.
In fact, some of the characters reach 40 feet tall, creating the perfect photo opportunity for your family to cherish as a Disney souvenir.
The most notable features of the resort include the World Premiere Food Court (with 5-movie "marquees" serving a variety of tasty foods throughout the day), the Fantasia-themed pool where Sorcerer Mickey sprays water on guests, and the nightly, outdoor screening of the Disney "Movies Under the Stars."
*All rooms at All-Star Movies are standard size.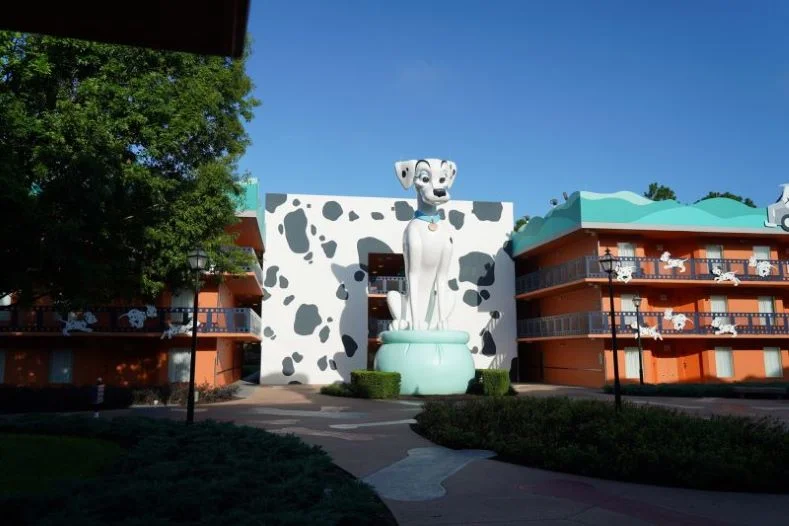 Bottom Line:
As far as All-Star resorts go, Movies has the best theming (in our opinion).
You get a distant "Disney" feel as you walk the grounds, and – if you love classic Disney films – there is a special magic in the air.
We love how the food court is designed to look like a movie lobby.
Like other All-Star resorts, Movies is certainly a great value. Plus, all rooms are much more accessible to the front of the main building than those of All-Star Music.
The main disadvantage of All-Star Movies is its transportation options.
Since it's the last stop on the All-Star bus route, buses are often already crowded with All-Star Sports and Music passengers before you get on.
If it wasn't for this glaring blemish, All-Star Movies would be ranked higher on our list.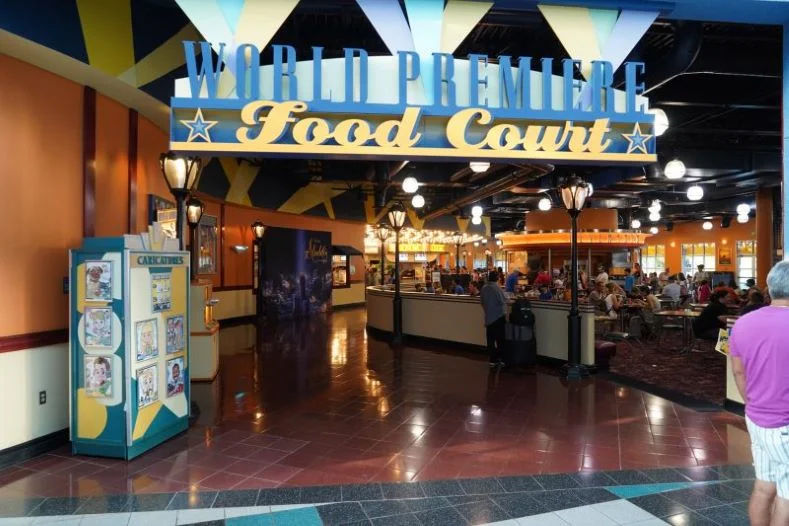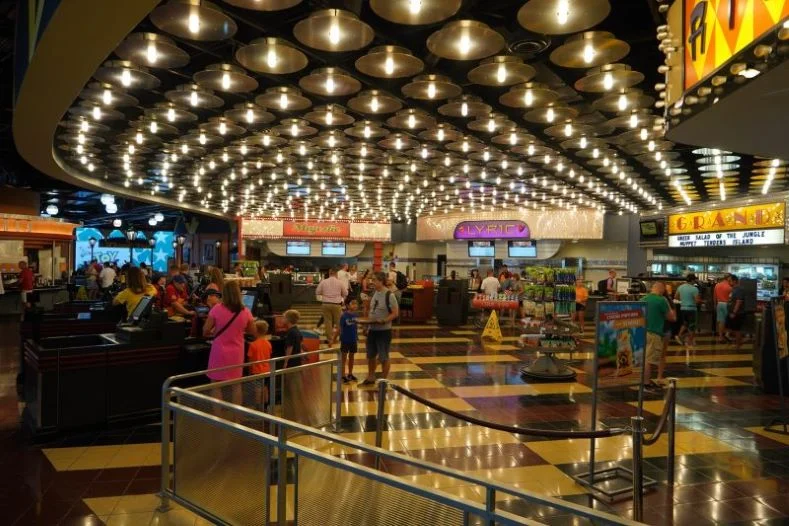 Resort: All-Star Movies
Location: Animal Kingdom Resort Area
Opened: January 15, 1999
Theme: Disney Movies
Areas: 101 Dalmatians, Toy Story, Fantasia, The Mighty Ducks, Herbie: The Love Bug
Rooms: 1920
Suites: None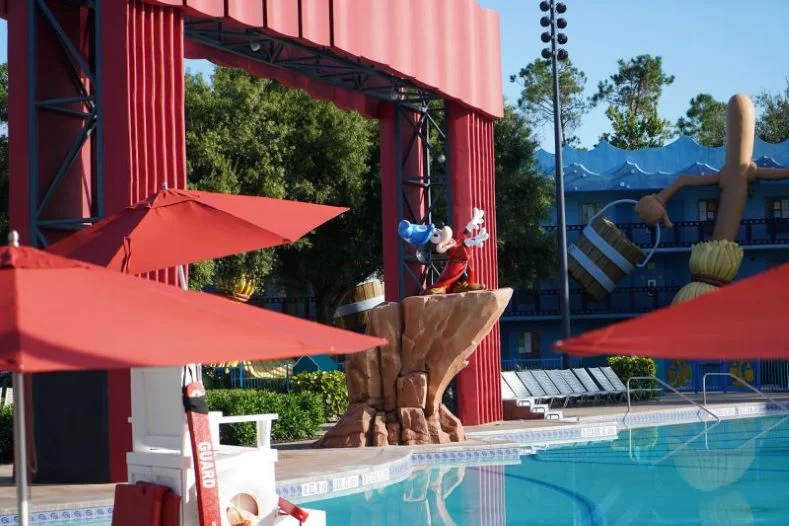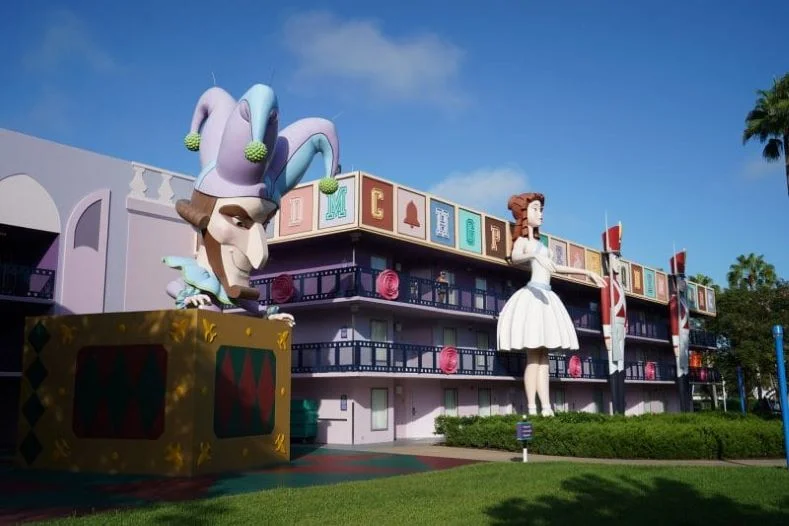 3. Art of Animation Resort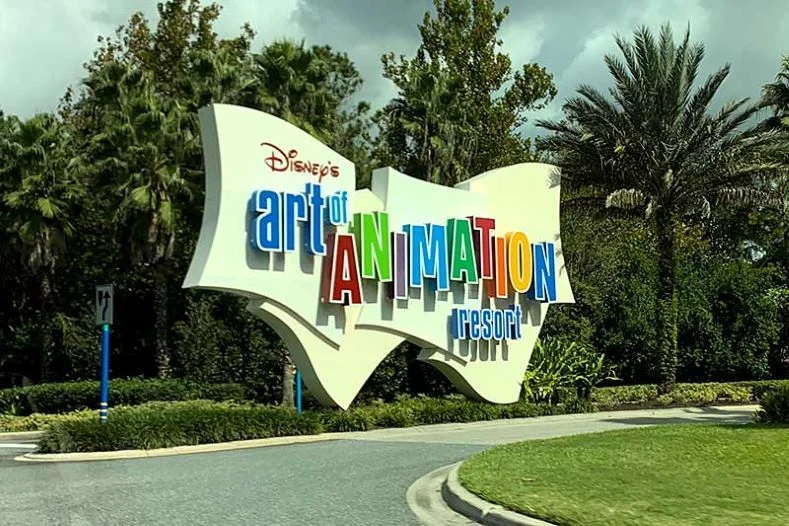 Opening in 2012, Art of Animation is the newest resort at Disney World.
It's considered a "Value Plus" resort because it offers guests a little more in the way of a luxury feel than the other four Value resorts.
Disney's Art of Animation also has the largest pool at Disney World – The Big Blue Pool.
And like All-Star Music, this resort offers spacious family suites to accommodate up to 6 guests (the Nemo, Cars, and The Lion King sections of the resort).
The standard rooms are decorated with plenty of Little Mermaid, sea-inspired decor from the classic Disney movie, and each room is accessed via an interior hallway.
Disney character touches around every corner make this one of the best Disney World hotels for children, and there are numerous Disney icons throughout the property to keep any selfie-buff happy.
And if you enjoy a good meal, Art of Animation's The Landscape of Flavor offers an amazing selection of counter-service food throughout the day. Hands down, Art of Animation's food court is the best among the Value resorts.
*Art of Animation has 984 standard rooms and 1120 family suites.
Bottom Line:
We love everything about this resort.
The food court is fabulous, the pool is amazing, and the theming is spot on.
Art of Animation has a dedicated bus service directly to and from each theme park (so no bus sharing like the All-Star resorts) and a stop on the Disney Skyliner gondola.
The only real disadvantage is the price.
Because this is a "Value Plus" resort – and because many of the rooms are family suites – the room rates tend to be more comparable with a Disney Moderate resort than other Value resorts.
If it weren't for this price consideration, the Art of Animation would be ranked 1st on our list.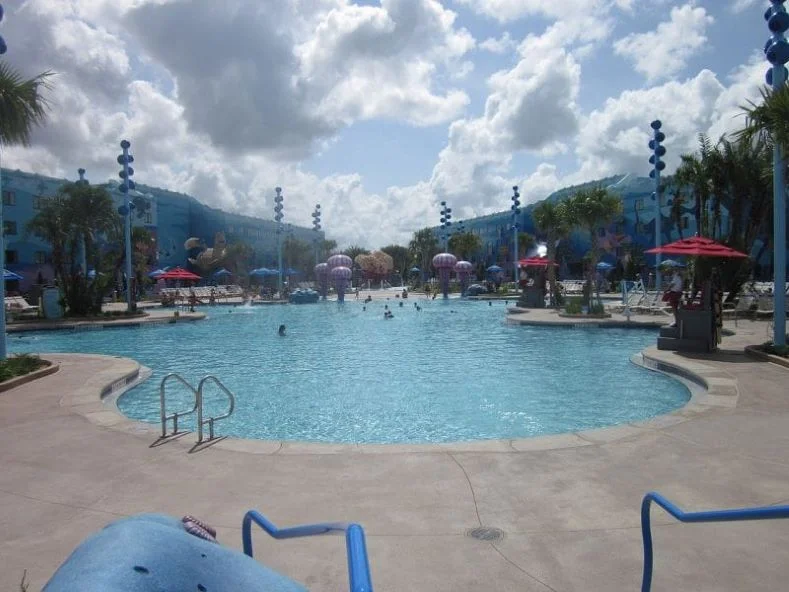 Resort: Art of Animation
Location: ESPN Wide World of Sports area
Opened: May 31, 2012
Theme: Disney characters
Areas: The Little Mermaid, Car, Finding Nemo, The Lion King
Rooms: 984 standard rooms
Suites: 1120 family suites
(now a pet-friendly resort)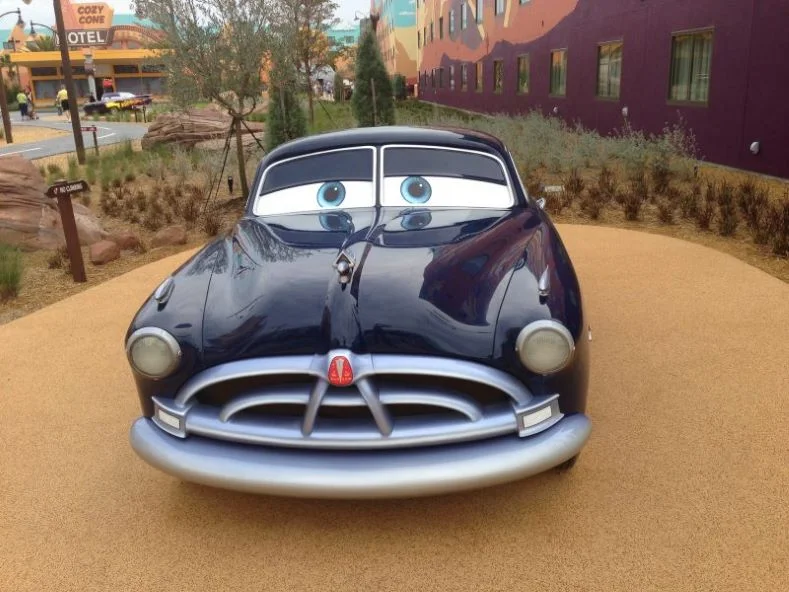 2. All-Star Sports Resort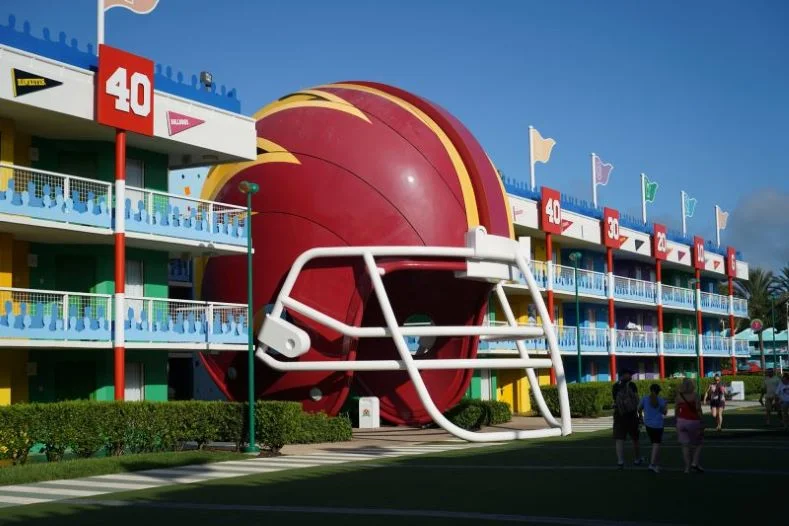 All-Star Sports opened in 1994 and become the first Value Resort on Disney World property.
The resort salutes the world of competitive sports with themes to match each wing –  baseball, basketball, football, tennis, and surfing. To this end, All-Star Sports boasts plenty of sporty decor on its grounds, including photo-worthy icons of all your favorite Disney characters striking a sporty pose.
Among its various features, All-Star Sports has a sprawling pool with an elaborate surfboard motif, the sports-themed End Zone Food Court, and nightly "Movies Under the Stars" by Surfboard Bay Pool.
The All-Star Sports jogging trail, Game Point Arcade, and kids playground ensure that boredom will never set in.
All rooms are standard size (sleeps up to 4 people, plus a baby under 3).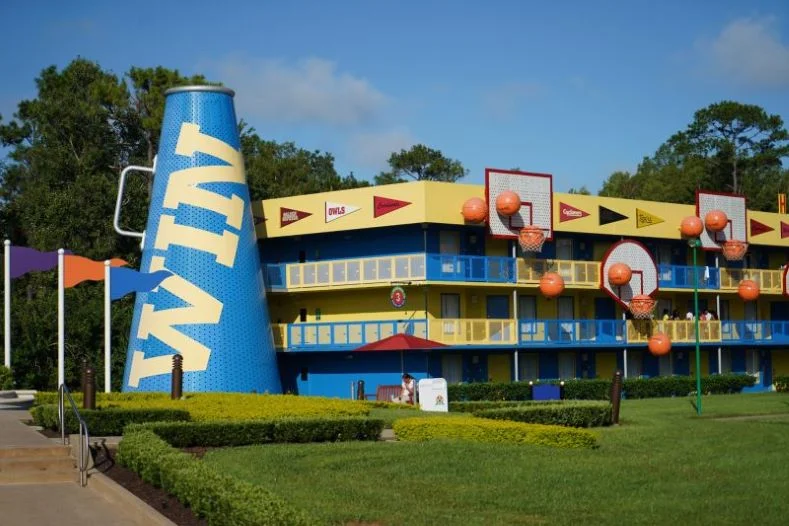 Bottom Line:
Let's get the negatives out of the way.
Ok, so we like the sports themes, but don't love them.
The resort has a Disney feel to it, but much less so than Movies, Art of Animation, and Pop Century.
The best aspect of All-Star Sports is bus transportation.
While you do share the bus route with All-Star Music and All-Star Movies, All-Star Sports guests are the first resort to get picked up and the first resort to get dropped off on your return.
If you are anything like me, you value a nice comfortable seat on the bus.
This huge advantage – combined with being tied for the lowest cost per room at Disney World – offers a compelling value proposition.
If we pick the best resort at the lowest total cost, it would be All-Star Sports. So, again, if themes are less important than transportation, comfort, and the lowest cost, then this is our recommendation.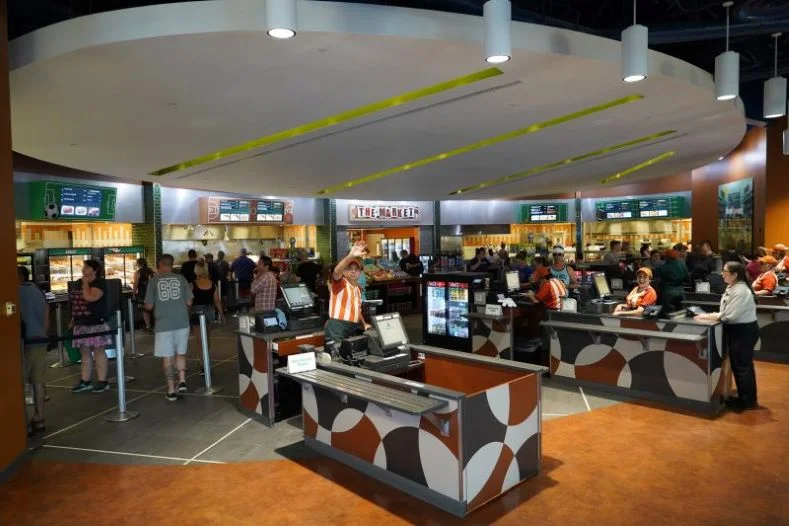 Resort: All-Star Sports
Location: Animal Kingdom Resort area
Opened: April 29, 1994
Theme: Sports
Areas: Touchdown!, Center Court, Home Run Hotel, Surfs Up!, Hoops Hotel
Rooms: 1920
Suites: none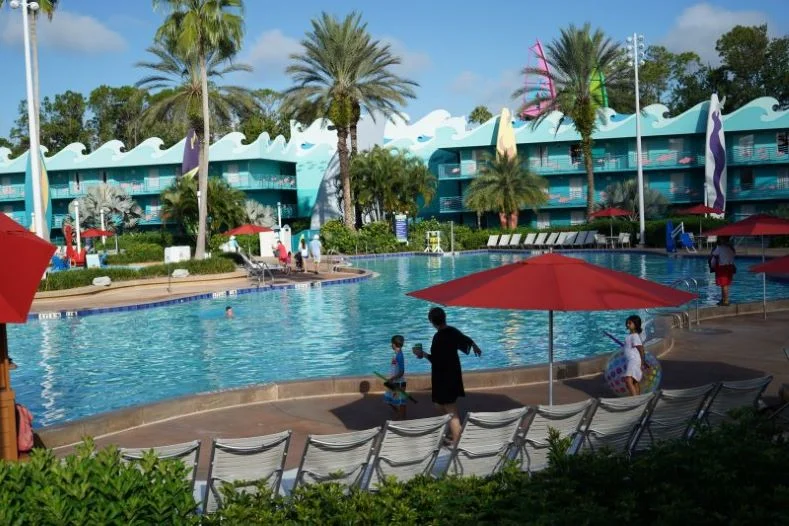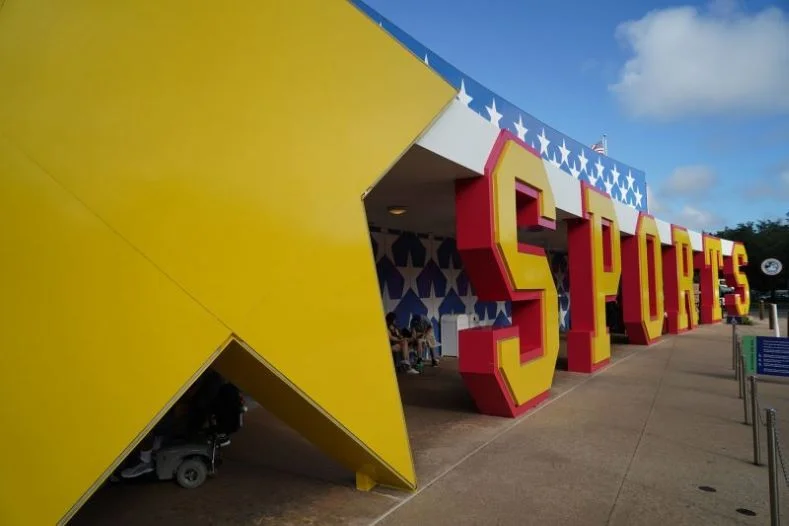 Pop Century immerses its guests in the unforgettable fads of the 1950s, 1960s, 1970s, 1980s, and 1990s.
Here you can step back in time with the fashions, toys, dances, and catchphrases that were all the rage in the latter half of the 20th century.
The resort is full of amazing icons to behold – from the Lady and the Tramp themes of the 1950s, The Jungle Book themes of the Play-Doh 1960s era, the Mickey Mouse rotary telephone decade of the 1970s, the Rubik's Cube/Sony Walkman decade of the 1980s, to the cellular phone and computer age of the 1990s.
Pop Century is filled with an assortment of zany themes, outlandish decor, and fun photo opportunities.
Besides the decades of retro decor, Pop Century features a 1960's themed pool – called the "Hippy Dippy Pool" – with flower-shaped water jets to cool you off on those sweltering Florida days.
The Everything Pop Shopping and Dining area is a groovy food court with 7 food stations to please the discriminating palate.
Bring your yo-yo and immerse yourself in the fun of Pop Century Resort!
*Pop Century only offers standard rooms.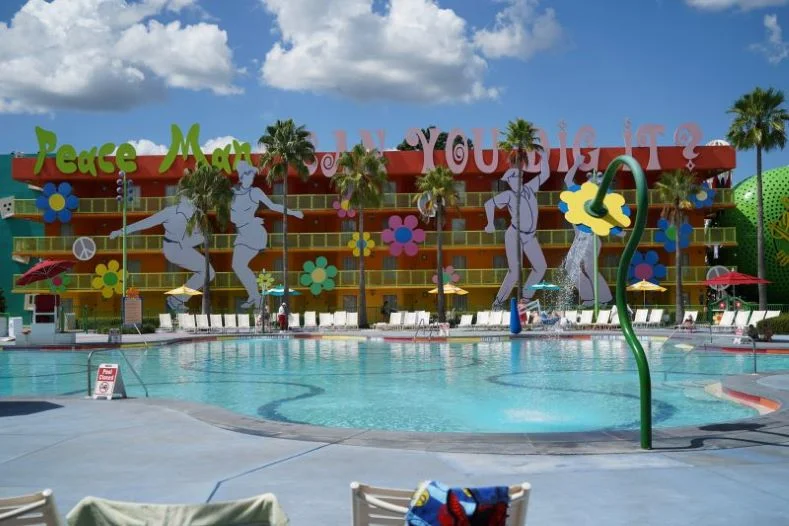 Bottom Line:
We choose Pop Century as our top pick because it strikes the right balance between fun, over-the-top theming, and total value.
Pop Century is only slightly more expensive than the All-Star resorts, but it benefits from having its own dedicated bus transportation to and from each theme park (fewer crowds to deal with). And now there is a Pop Century stop on the new Disney Skyliner gondola! (See our Disney Transportation Map for the route.)
The food court is also a step above the dining options of the All-Star resorts.
Overall, we really couldn't find much to complain about with Pop Century.
The cost is low, the themes and icons are fantastic, the pools are fun, and transportation is easy and stress-free.
If you can deal with a little bit of noise and a simple room layout, Pop Century offers you a magical resort at a low cost that will satisfy budget-conscious vacationers.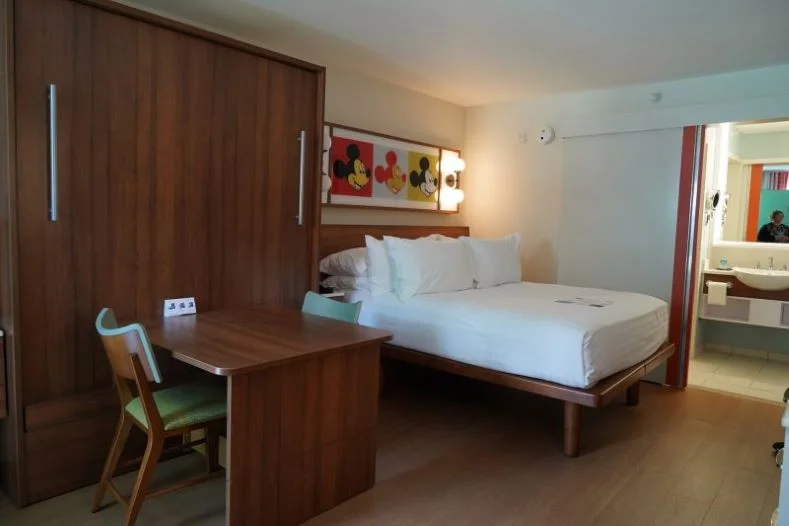 Resort: Pop Century
Location: ESPN Wide World of Sports Resort area
Opened: December 14, 2003
Theme: 20th-century American pop culture
Areas: 1950s, '60s, '70s, '80s, '90s
Rooms: 2880
Suites: none