Best Times to Go to Disney World
We all know that Disney World vacations are memorable and magical. But did you know that the season, month, week, and even day you choose can make a big difference in your in-park experience? In addition, the time period you visit will also have an impact on costs and your ability to make dining and Genie+ reservations. Therefore, the best time to visit Walt Disney World is an important consideration as you book your family vacation.
Deciding when to visit Disney World will depend on variables like crowds, cost, and weather. You should also weigh other aspects like special events, seasonal festivals, and extended park hours. This article highlights the main factors to consider as you plan the best time to visit Disney World. Let's get started!
Crowds – Best Time to go to Disney World

Walt Disney World is the single most visited vacation resort on the planet. And with an average annual attendance of over 58 million people, you should expect to encounter crowds on any given day of the year. Sorry – this is just a fact. However, there are certain times of the year with fewer crowds. So if you think the best time to go to Disney World is when there are fewer people to contend with, here are a few tips.
Disney theme park tickets are sold via a surge pricing model – ticket prices rise daily as the demand increases, and some parks are more expensive than others. Disney insists that this policy was instituted as a mechanism to even out the crowds throughout the year. But despite this new ticketing model, the normal seasonal patterns remain in play for the most part. So you'll still need to factor in crowd levels when you're planning your Disney Vacation.
Planning a Disney World trip? Need help figuring out the best time to go?
We highly recommend contacting The Vacationeer!
Their expert Disney travel planners are frequent Disney World visitors themselves, so they know all about juggling schedules and finding the best times to go. They can help you find just the right balance of hotel prices, ticket prices, and crowd levels.
The Vacationeer provides free help planning your Walt Disney World vacation, and they'll make all your reservations for you!
And best of all, there are no planning fees! Their services are completely free to use!
Plus, you're never under any obligation to book. So contact them today — there's nothing to lose!
Weather – Best Seasons to go to Disney World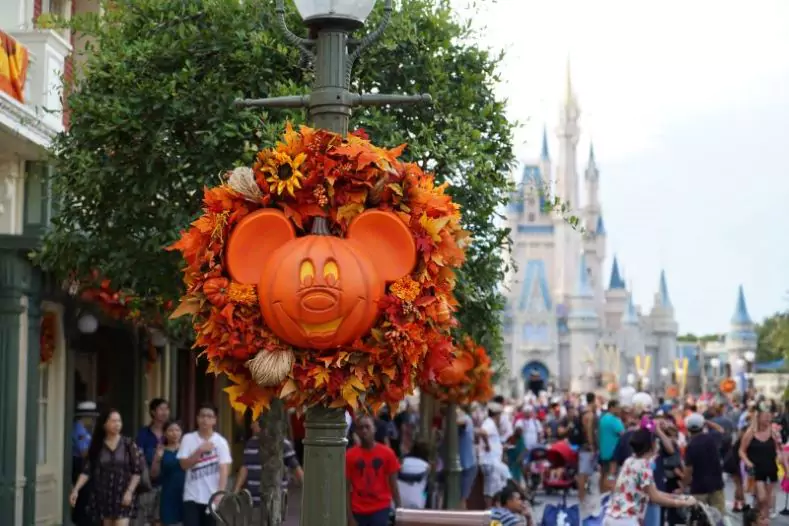 Florida is known as the sunshine state. But while everyone loves the sun, most people dislike the heat and humidity that often accompany the Florida sun. Rain showers and thunderstorms are commonplace at Disney World during the summer months, and there's even a remote chance of a hurricane from June through October. Therefore, we recommend you pack an array of cooler and wet clothing items in your luggage because Disney World weather can be unpredictable.
That said, Disney World experiences really great weather for most of the year. It's rarely cold, and snowstorms are unheard of.
As far as weather is concerned, we think the best time to go to Disney World Resort is during the spring and autumn seasons. Temperatures tend to be warm yet quite comfortable for walking around the park. Humidity levels are lower than in the summer, and the UV index remains relatively safe. And for the record, winter isn't so bad either. Summer is the only season that is routinely unpleasant because of the heat and humidity.
Cost – Cheapest Time to go to Disney World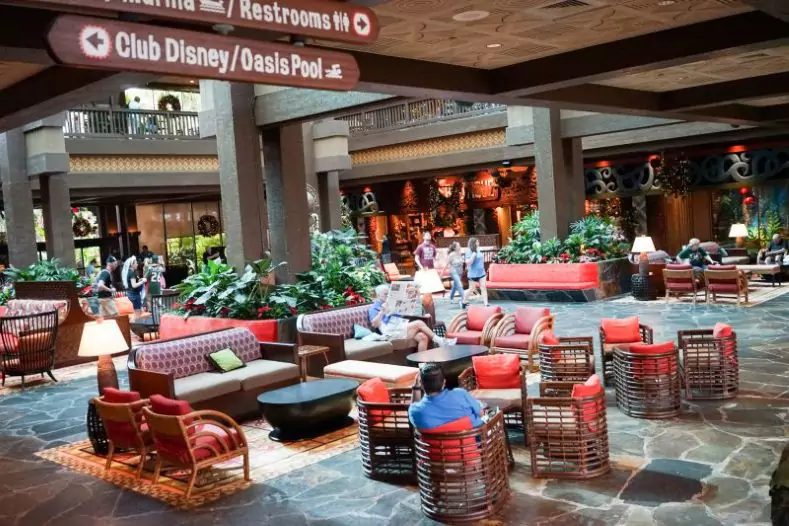 Holiday Festivals and Seasonal Events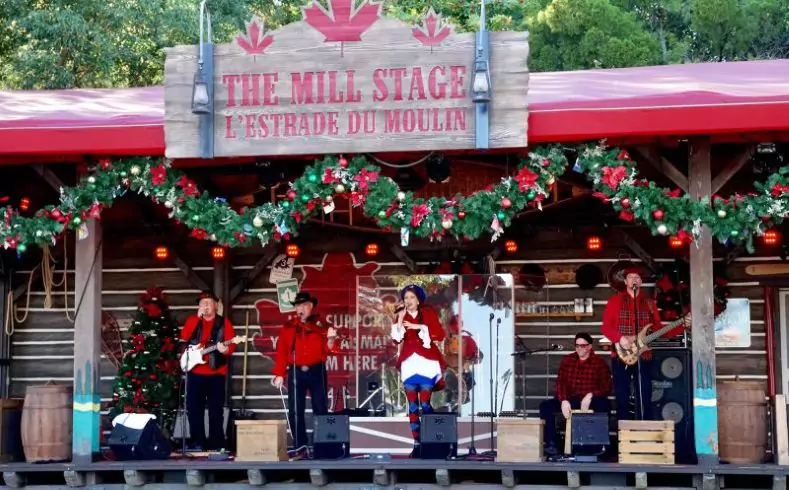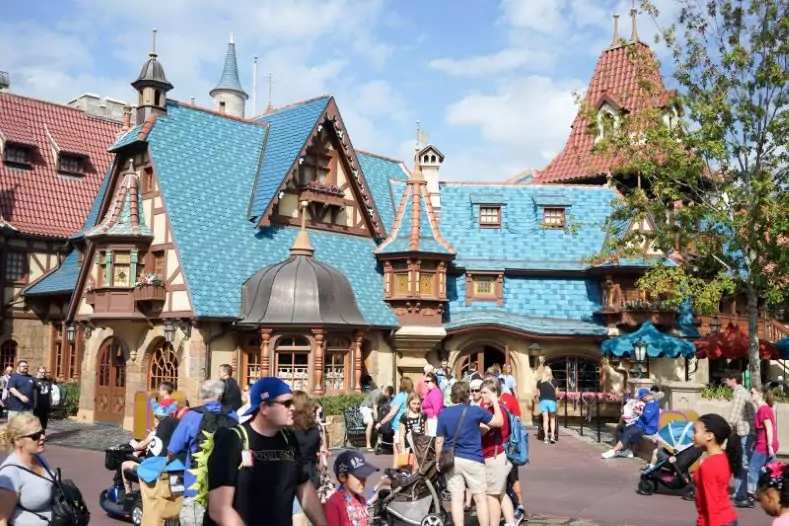 Final Thoughts on the Best Time to Visit Walt Disney World
In conclusion, the best time to go to Disney World will depend on your personal preferences. It will depend on what your budget and timing allow. There is no universal "best time to visit Disney World" because everyone's vacation goals and lifestyle realities are different.
That said, certain times of the year have better weather and fewer crowds. This is quantifiable. Luckily, many of these periods are also less expensive.
We personally view September – Early December (minus Thanksgiving week) as the best time to go to Disney World, followed by the late winter through the short spring season. These periods have favorable Disney World weather and fewer crowds. Just avoid school break weeks, if possible. At the end of the day, you'll have to make your own determination as to what works best for you.
We would certainly recommend staying at a Disney Resort and checking out at least two of the theme parks. However, you really have to stay at least 3-5 days to get the full Disney experience. And if you can go for a full week – and hit all 4 theme parks (and a water park) – even better!
Hopefully, this information will help you make more informed decisions to get the most enjoyment and value out of your trip. But whatever dates you pick, we are sure you'll have a magical Disney World vacation!
Enjoy your trip!
Free Help Planning Your Disney World Vacation
As you've seen in this article, there's a LOT to consider when trying to find the best time to visit Disney World. For personalized vacation planning help — all at no additional cost to you — we highly recommend contacting The Vacationeer!
As our pick for the best Disney travel agency out there, The Vacationeer provides a dedicated agent to handle your trip from start to finish. No more waiting on hold with a Disney call center for you! That alone is a prime reason to use a Disney travel agent. Then, consider the fact that they'll help you find the best price for your vacation, even adding new discounts to your already-booked trip! Finally, add in the fact that their planning help doesn't cost you a dime. It's a no-brainer!
So let The Vacationeer handle all of your reservations for you — you won't regret it!