runDisney Guide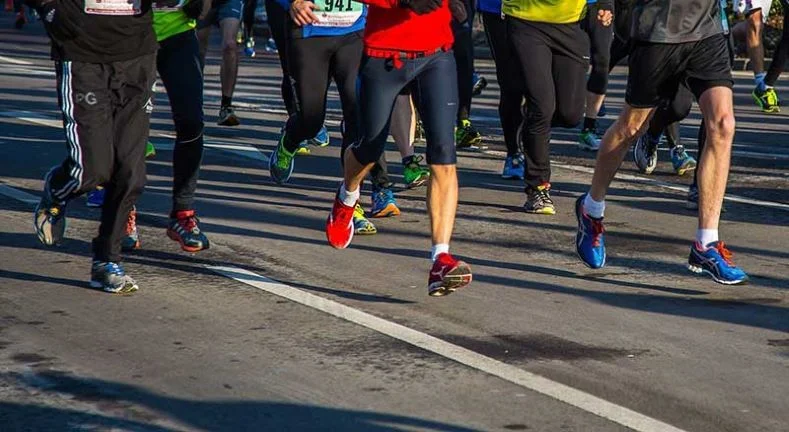 A Beginner's Guide to Disney World's Marathon and Race Series 
by Ryan Lavallee, a guest contributor
If you are a Disney fan and a runner, there is no experience quite like participating in a runDisney event.  Since the first Walt Disney World Marathon in 1994, runDisney has hosted race events with courses that take runners through the Disney Parks, complete with character photo opportunities and recreated scenes from your favorite Disney movies.  Drawing up to 20,000 participants, the events include all the amenities of a premier race, such as a DJ-hosted pre-race party, on-course photographers, post-race refreshments, and medals for all finishers.  
Currently, runDisney hosts four themed race weekends a year, each of which includes multiple races that range in distance.  The Princess, Food and Wine, and Star Wars-themed events offer three race days that include a 5K, 10K, and Half Marathon. The Disney Marathon weekend is a four-day event, adding a full Marathon as the final race.  In addition, the weekends also offer a number of events for kids at the Wide World of Sports that include a Diaper Dash (for those racers who are still crawling) to a 1-mile kids race.
Runners looking for more of a "challenge" can register for a Challenge event, which awards a Challenge Medal for completion of multiple races on the same weekend.  With multiple race options, entire families with varying ability levels can participate in runDisney weekends. Non-runners can even join in the fun by registering for the ChEAR Squad, a spectator package that includes swag, beverages, and finish line seating. 
Race Registration and runDisney Vacation Planning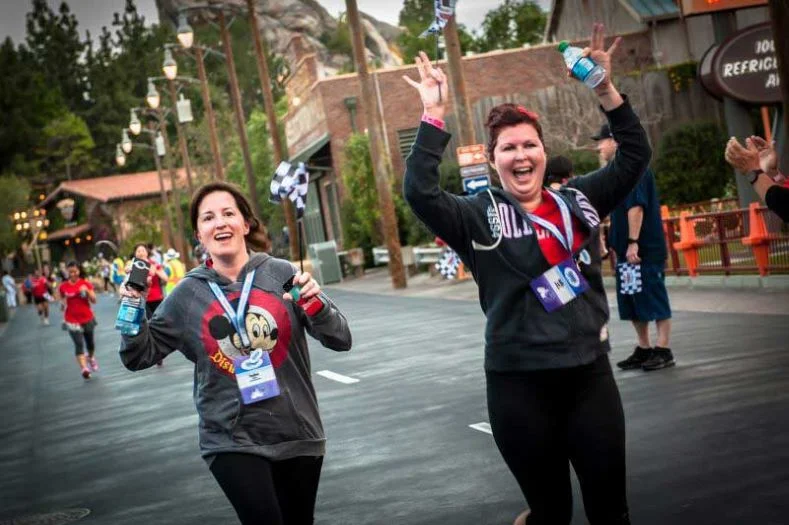 A runDisney weekend can be a great way to combine the thrill of running a race and the excitement of a Disney vacation, but planning ahead is key.  As runDisney events have become very popular, races often sell out, along with Disney Resort rooms. Online registration for all races opens 9 months prior to the start of the event weekend (Disney Vacation Club members get early access one week prior to the general public.)  Race dates are typically announced a year in advance, so if you plan to plan to stay onsite, it is possible to book a room before event registration opens.  
If a race sells out before you have a chance to register, you may be able to register through one of runDisney's charity partners.  Charity partners offer guaranteed registration for participants that meet a fundraising goal. Other advantages of joining a Charity team can include discounted rates at Disney Resorts, participant shirt/swag, access to a Charity tent at the starting area, and access to a running coach.  
When registering for an event, runners will be asked for an estimated completion time.  The estimated completion time is used to determine the runner's starting corral. Runners with completion times that are faster than a 12:30/mile pace are required to submit proof of time from a verifiable prior race result.  Proof of time must be a posted finish from a race of at least 10K from no more than 2 years prior to race day and must be submitted at least 90 days prior to the event weekend. Runners that do not submit proof of time within the specified timeframe are automatically assigned to the 12:30 pace corral.
Pro Tip:  If you are a serious runner, it is very important to be assigned to the correct corral.  Due to the scale of the race, it can take several miles to break away from the pack and run unobstructed, which can be extremely frustrating.
Here's a quick planning timeline at a glance:
While runDisney events are great for family vacations, they can also be fun to do alone.  Many runners attend these events solo and are looking to meet up with other runners. The runDisney Facebook group is a great place to meet and make plans with other runners who are traveling to Orlando by themselves.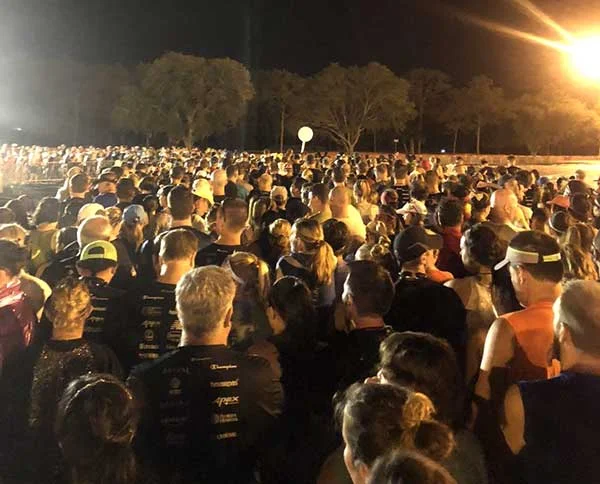 Advice for Novice Runners
If you have never participated in a race, this is a great choice for your first time.  Disney has gone to great lengths to make these events inclusive for runners of all abilities. 
If running the entire course seems daunting, don't panic. Disney allows (and even encourages) walking during the race.  The cut-off pace for runDisney events is a 16:00 mile (3 hours and 30 minutes for the half marathon), allowing participants to finish with a walk-run combination.  RunDisney also offers online training plans for beginner racers that incorporate Jeff Galloway's 'Run Walk Run' method.
Onsite Check-in and Bib Pickup
Runners can check-in and pick up both their bib and participation shirt(s) at the runDisney Expo at the Wide World of Sports.   When planning your travel to Orlando, it is important to note that runners must check-in at the Expo the DAY BEFORE their first race.  RunDisney requires that runners check-in in person and does not allow anyone to pick up a bib for someone else.  For those who plan to travel to Orlando on the day before their race, we recommend checking the Expo hours on the runDisney website when booking flights.  When checking in, runners will need to submit a signed release waiver and present a government-issued photo ID.  
Pro Tip:  You can save time and skip the line for the printers by downloading the release from the runDisney website and bringing the printed and signed copy with you.
During race-event weekends, the ESPN Wide World of Sports hosts the runDisney Health & Fitness Expo.  Here guests will find vendors selling various types of running-related paraphernalia, food & beverages, and booths providing event information.  The staff manning the information booths can provide details on transportation, race logistics, and pace groups. Guests may also have the opportunity to try running-related products or treatments (I tried out a muscle massager and ended up taking one home.)  The Expo also has a pop-up shop that sells runDisney merchandise, including event-themed gear. 
Pro Tip: Some race-themed commemorative items sell out quickly.  If you have your heart set on a specific souvenir, head to the Expo early when it opens on the day before the 5K.
Costumes at runDisney Races
While Disney has restricted guests over 14 from wearing costumes in the parks, runners and spectators of all ages are welcome to wear costumes on the course.  RunDisney publishes a set of race policies for each individual event, which contain a set of costume guidelines. We recommend reviewing this policy for an event prior to purchasing a costume. 
For those interested in wearing Disney-themed running attire vs. an all-out costume, shopDisney.com offers a runDisney shop. Themed running gear can also be purchased onsite at the runDisney Expo.  Runners are required to display their bib unobstructed while on the course, so when choosing a costume keep in mind that part of it will be covered.
What to Expect on Race Day
Plan for a (very) early Start
While running through the Disney parks is a magical experience, participants should note that Disney does not close the parks on race days.  This means that the races take place…you guessed it, before the parks open. Races typically start at 5:30 AM. This means that even runners who are staying on property will be setting an alarm prior to 4 AM.  

Transportation
Guests of Disney Resorts can take advantage of bus and/or monorail transportation to the starting line.  Disney Resorts provide a recommended departure time to ensure on-time arrival for each race, which is typically 90-120 minutes prior to start time.  
Pro Tip:  While we don't recommend cutting it close, we've found that Disney's departure time suggestions to be very conservative.
For guests staying off property, Disney recommends carpooling or using ride-sharing vs. bringing a car.  If bringing a car, runners should allow some extra time to get to their corral, as the lots closest to the starting line are reserved for buses.  
What to Bring
During check-in, each runner is given a clear plastic gEAR bag, which can be used to store any items needed before and/or after the race.  Runners can drop off gEAR bags at the starting area and pick them up at the finish line. Central Florida weather can be unpredictable at certain times of the year, so runners might want to bring an extra layer of clothing or a poncho.   There is a refreshment area at the Finish Line, offering water, sports drinks, bananas, and a snack box containing some sponsored products. However, if a specific post-race snack is desired, it can be stored in a gEAR bag. Water and electrolyte drinks are available on the course, so there's no need to bring a water bottle unless you want to. 
Before the Start
Upon arrival at the staging area, runners will be greeted with a DJ spinning some tunes to get the crowd psyched up for the race.  As these races have a capacity of 20,000 runners, the party will be quite large. The area will feature sponsor and charity tents, photo ops with Disney characters, and a Food Tent for those seeking a pre-race breakfast.  There will also be a designated area to drop off gEAR bags, as well as a medical tent, plenty of port-a-potties, and free water.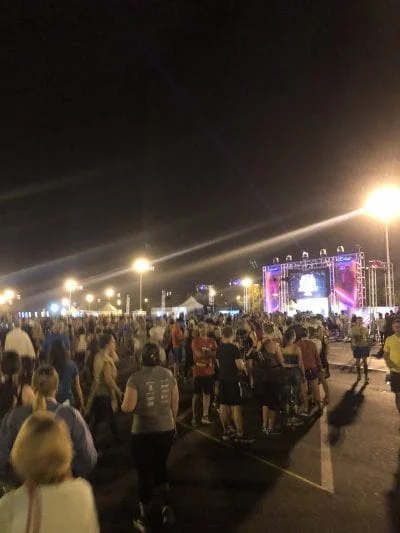 As the start time gets closer, the program will shift from a DJ to event hosts, who will start making announcements and engaging the crowd.  At this point, runners will be directed to move into their designated corrals.
Depending on the course for the particular race, the corrals may be set up adjacent to the staging area or there may be a lengthy walk.  In either case, there will be plenty of Disney staff to direct people and ensure that everyone is having fun.
The corrals are quite large and as the race begins, the corrals will be broken into smaller groups and released one at a time.
Pro Tip:  We recommend getting to your corral early trying to get closer to the front if either of the following applies to you: 
If you feel you're fast for your corral. Being in front means you will have fewer runners in front of you because everyone in front of you qualified for a faster corral.
or…
If you're concerned about making the cutoff.  Being in front of the corral will give you a little extra time to finish the race, as the timing for the cutoff starts when the last wave of the last corral crosses the starting line.
It is important to note that timing is done through a chip embedded in the bib, so neither position in the corral, nor corral assignment affect race results.  However, corral assignment does impact the time that you cross the starting line. In a recent Princess Half Marathon, the last corral was still releasing runners over 30 minutes after the posted 5:30 start time.  
Pro Tip: Be sure to factor some wait time based on your corral assignment when considering the need for a pre-race restroom break or whether or not to grab a drink or snack.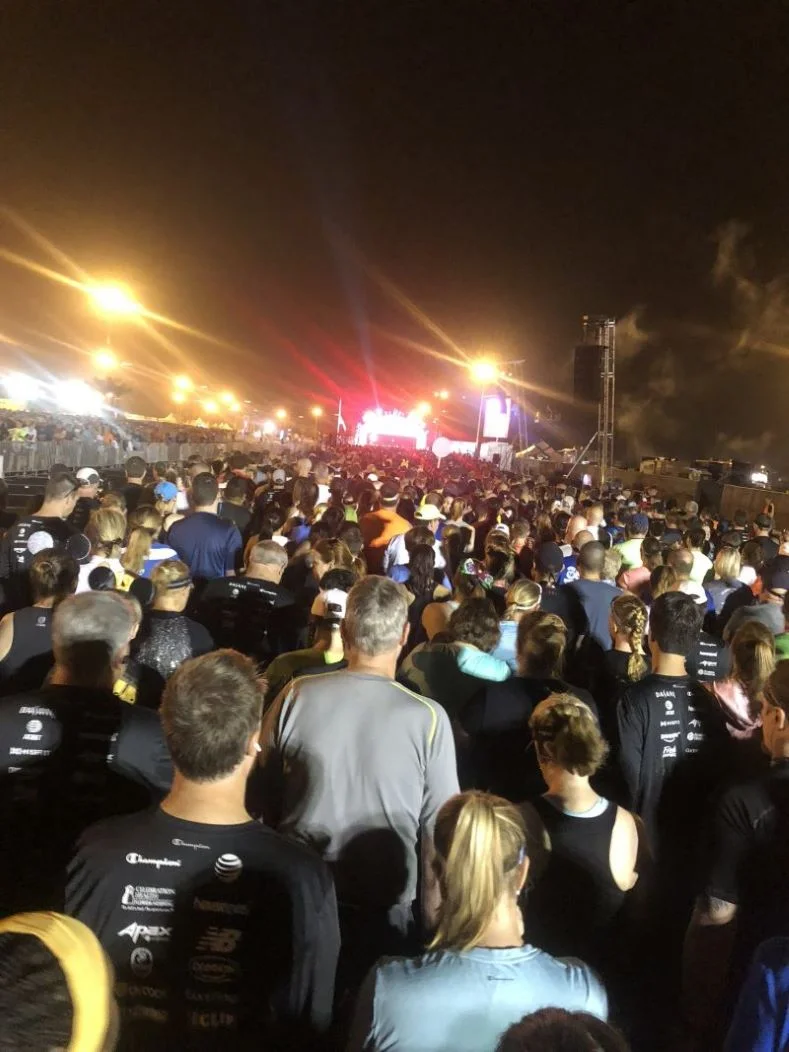 Pace Groups
When running a runDisney marathon or half marathon, you will have the option of joining a pace group.  Pace groups are led by experienced runners that maintain a steady pace throughout the race. Pace group leaders can be found in the corals, holding up signs that show their pace.  Runners can join a pace group in the coral or at any time during the race.
Pace groups are great for runners that want to ensure they maintain a consistent pace throughout the race, plus they bring a social aspect to the race, as you are running as a group.  However, participants should be aware the ALL the run Disney pace groups employ the Jeff Galloway 'Run Walk Run' method. This means that a pace group running at an 8:00/mile pace will run at (roughly) a 7:20/mile pace for 4 minutes and then walk for 30 seconds.  Conversely, the 15:00/mile pace group will run for a 15-second interval with a 30-second walk.
For runners that are considering joining a pace group, there is an information booth at the runDisney Expo.  Staffers at the booth can confirm the starting corals for different page groups and can provide the speed and run/walk interval for each group.
The Starting Gun
As stated previously, the races can get can pretty crowded, with up to 20,000 runners crossing the starting line.  In order to maintain a safe competitive environment, runners are released in waves. The number of waves will depend on race size and corral.  If a coral is smaller, the entire coral might be released at once. For larger corrals, runDisney staff will break the corral in stages and release stages at safe intervals.  Regardless of corral placement or staging, runDisney sends every group off with magical "Ready, Set…GO", complete with lights and pyrotechnics. Of course, there's plenty of runDisney staff to keep everyone organized and moving.  Throughout the process, there is nonstop starting line entertainment, so there's plenty to see while waiting to reach the starting line.
On the Course – A runDisney Guide
Running on a Disney racecourse is a unique and magical experience…for the most part. In addition to taking runners through the Disney parks, the runDisney courses also consist of a lot of the Disneyworld roads. 
As exciting as it is to run through Hollywood Studios or Epcot, those familiar with the Disneyworld road system know that the scenery doesn't consist of much other than central Florida vegetation and asphalt. Luckily runners will find a distraction from fatigue with plenty of on-course entertainment.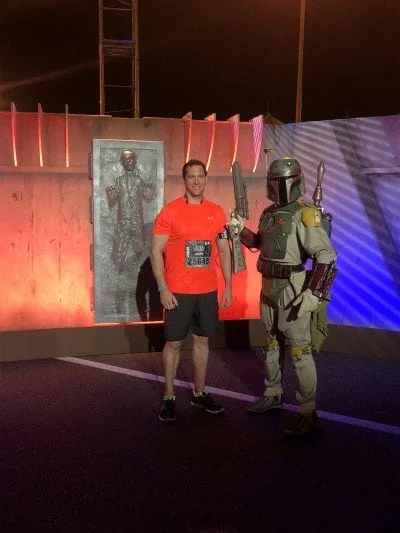 Character Photo Ops
There will be a number of Disney characters located throughout the course for any runner who wishes to stop for a photo.  Disney photographers will be onsite to take pictures, which are accessible via Disney Photopass. Some of the more popular characters can draw a crowd, so runners may have to wait in line to get a picture.  Disney also asks that runners who are waiting to take a picture refrain from obstructing the course, while in line.
Music and Movie Scenes
In addition to characters, runners may also encounter live music being played on the course or a recreation of a scene from a Disney movie.  Which each race having a unique theme, Disney Imagineers incorporate the race theme throughout the course, so there are plenty of distractions for fatigue.
Cheering Sections
While fans are not allowed to gather along Disneyworld roads, there are sections of each course that are accessible to Disney guests.  Runners will get a boost from running through areas with cheering fans.
Running Etiquette
During any race, safety is the #1 priority.  Runners should always practice running etiquette during the race for everyone's safety and enjoyment.
Running in a group – RunDisney races are a social sport and many runners participate in races with friends and family.  However, it is important that groups running together do not obstruct the course in a way that prevents other runners from passing.  Groups should run no more than 2-3 abreast (depending on the width of the road and density of the crowd.)

Slowing or stopping – When needing to stop or slow to a walk, runners should be mindful of runners behind them.  Runners should raise their arm before slowing down and work their way to the side of the road before stopping or walking.

Be mindful of announcements – Throughout the course, there may be safety or informational announcements.  Runners should be mindful of signs and alerts and refrain from wearing headphones that block all outside sounds.  Runners should follow the instructions given by race officials at all times.
Hydration
Runners will find beverage stations throughout the course that offer both water and electrolyte sports beverages.  Beverage stations will be staffed by volunteers holding out disposable cups. Runners will find the area less congested towards the middle or rear of the line of volunteers.  At the Finish Line, there will be volunteers handing out full bottles of water and electrolyte beverages. Disney does allow runners to bring their own water bottles on the course. 
Portable Rest Facilities
Portable Rest Facilities are located throughout the course near beverage stations. 
 Photographers
Disney photographers are positioned throughout to take action photos during various points in the race.  Runners are matched with their runDisney accounts through their bib number and can find all their pictures through Disney Photopass.  Photos are available for viewing online for a limited time after the race (covered by a watermark.) Guests have the option to purchase photos for an additional fee.
The Infamous "Balloon Ladies"
While it might sound festive, the term 'Balloon Ladies' strikes fear in the hearts of many runDisney participants.  As previously stated, runners must maintain a pace of at least 16:00 per mile throughout the race. To track the 16:00 pace, a final set of pace leaders starts from the back of the last corral and maintains a 16:00 pace throughout.  These final pace leaders are identified by the large Disney balloons that they pull along on a tether and are affectionately referred to as the "Balloon Ladies." Runners that fall behind the 'Balloon Ladies' are in danger of being 'swept' from the course.  
At various points in the course, runDisney staff is positioned to 'sweep' runners who have fallen behind pace.  While being 'swept' might sound harsh, it actually entails boarding an air-conditioned coach bus and being transported to the Finish Area.  No runner wants to have their day cut short, but Disney takes good care of all swept runners…did we mention the air-conditioned coach bus?  Runners also get a refreshment box, bananas, and water.
And remember…"Did not Finish" beats "Did not Start."
Pro Tip:  If a 16:00 pace sounds like a challenge, here are a few steps that can help to avoid being swept.
Line up as close to the front of the corral as possible.  Remember, large corrals are released in waves, so it might take as long as 10 minutes for everyone to cross the starting line.  This can provide a runner with some extra time to finish, even if they fall behind pace.

Skip the photo ops.  While we don't encourage anyone to miss out on the full experience of a runDisney race, character photos take time…especially if there's a line.  So, consider catching up with Pluto for a photo at the park later instead.

Wear a GPS watch.  While there are time clocks posted at each mile marker, they start from the launch of Corral A, so it's not always feasible to calculate pace by looking at them.  A GPS watch that calculates pace can provide an accurate read of when to speed up.
There is no sweeter sight than the first glimpse of the Finish Line at the end of a long race.  Runners can expect a Finish Line festival, complete with grandstands and cheering fans. For events that offer a chEAR package, family, and friends that purchased chEAR packages will have access to this spectator's area and an adjacent area to reunite with runners.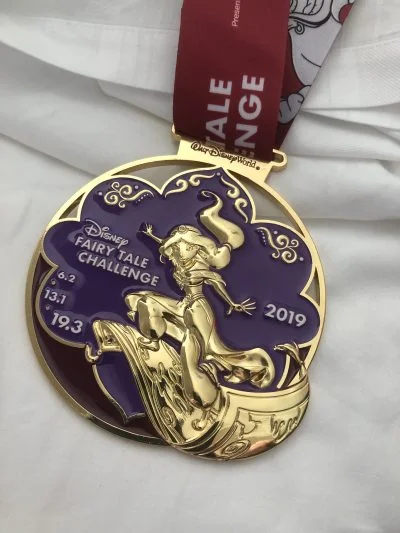 Upon crossing the Finish Line, volunteers will be ready to hand race-themed medals to all finishers.  Past the Finish line, long tables with both bottled water and electrolyte beverages are available. From there Challenge finishers can head toward the Challenge tent to claim their additional Challenge Medal.  A photo area is set up with photographers for anyone wishing to take a Finish Line photo with their medal. Runners will also walk through an area where they can pick up bananas and a snack box. Finally, there will be a gEAR bag retrieval area.
Upon leaving the finish area, runners will be able to board buses to Disney Resorts or back to the Starting Area, for those who parked cars.
Tracking and Results
RunDisney utilizes chips embedded in race bibs to track results.  Since a runner's time does not start until they cross the Starting line, corral assignment and position do not affect results.  Results are typically available linked to the runDisney website a few hours after the race is complete.
For some events, family and friends can also track runners in real-time with Disney's Runner Tracking site.  The site offers text alerts and a real-time view of the course with an estimated runner's position. Friends and family can register for Runner Tracking online before an event or at the runDisney Expo.
Ryan Lavallee is a Disney enthusiast and a repeat runDisney participant. He has done runDisney trips as a single, as a couples vacation, and is currently planning for an upcoming trip with kids.