Disney Cruises: How to Book Disney Cruise Line Vacations
What you need to know about Booking a Disney Cruise Ship Package
Disney Cruise Line was incorporated in 1996 as a subsidiary of The Walt Disney Company. The operation is headquartered in Celebration, Florida, and currently has 5 cruise ships in its active fleet (Dream, Fantasy, Magic, Wish, Wonder). There are plans to add three more Disney Cruise Line ships over the next several years (Disney Treasure, Disney Adventure, and one more not yet named).
In addition to the cruise ships, the subsidiary also owns a private island in the Bahamas named Castaway Cay and an additional private port on Eleuthera named Lookout Cay at Lighthouse Point. These tropical oases are used as exclusive ports-of-call for Disney cruise ship guests on most sailings out of Florida.
If you know someone who has embarked on a Disney Cruise Line adventure, you have probably heard what a magical experience a select Disney Cruise trip can be. While there are similarities between each ship in the line, each Disney Cruise ship has its own unique take on dining, entertainment, amenities, destinations, and onboard activities for guests of all ages. 
In this article, we will investigate your options on how to book Disney Cruise Line vacations, as well as highlight the key features and attributes of each Disney cruise ship. Hopefully, this information will help you decide if a cruise aboard Disney ships is something you wish to book.
How to Book Disney Cruise Line/Ship Vacations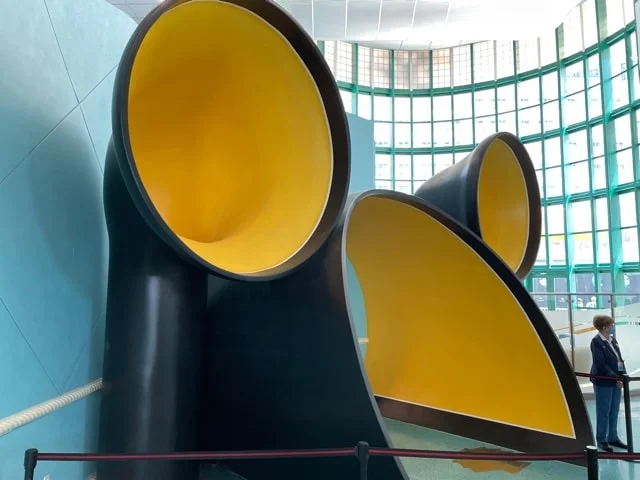 There are 2 options when it comes to booking a Disney cruise.
Book A Disney Cruise Through Disney
Simply go to the Disney Cruise Line website and find a Disney cruise via their cruise listing page. Here you will find the available cruise line round-trip details sorted by Ports of Departure, Ports of Call, Disney Cruise Ship, or Port Adventures.
After selecting your itinerary, you'll select your stateroom(s), make your full or partial payment, or a deposit to secure your reservation.
You can also Disney Cruise Line at (800) 951-3532 and make your reservations over the phone. Guests must be 18+ or have permission from a parent or guardian to book the dates for your cruise.
Book a Disney Cruise Through a Disney Travel Agent (RECOMMENDED)
If this is your first Disney Cruise Line adventure, then the best advice we could give you is to book through a travel agency that specializes in Disney vacations. We prefer this route over doing it alone and booking a vacation package directly through Disney.
There are a few reasons why booking your dream vacation with a Disney travel agent is the way to go.
For starters, their services are entirely free to you, the client. Yes, it's true! Disney pays these agents a small commission to help you…but at no time do you pay anything extra for your cruise booking.
Secondly, a travel planner who specializes in Disney vacations will be able to answer your questions and give you helpful advice. After all, it's their job to do so. They will (or should) know the pros and cons of Disney Cruise Line vacations based on their own first-hand experience. Your Disney Travel agent will give you the lowdown on the different ships, activities, dining options, destinations, etc.
Lastly, a Disney travel agent will book all of your reservations for you. And if you need to change your plans, they can can contact Disney Cruise Guest Relations for you. In short, they take care of all the details so that you don't have to. Relax and feel secure in knowing that everything is taken care of and will be done correctly when you book your trip — that's especially important if you're cruising with Disney for the first time and aren't sure what needs to be done.
See our Disney Travel Planners page to find an agency that can help you book your Disney Cruise Line vacation package. We highly recommend The Vacationeer.
Onboard Credit
Look for a Disney travel agency that will offer you something called "onboard credit."
Onboard credit is a common industry practice whereby a travel agency will give its clients a bonus reward for booking through their respective agency. Your onboard credit is essentially free money that is linked to your stateroom account to be used to pay for practically anything on the ship or at Castaway Cay or Lookout Cay at Lighthouse Point.
Some of the ways to spend onboard credit include specialty meals, drinks, merchandise, spa treatments, activities on the ship, shore excursions, gratuity, and more items that aren't included in your cruise fare.
Ask your Disney travel agent about onboard credit before you book your Disney Cruise line vacation package. If they don't offer it, then move on to another agency that does! It's certainly a great perk and you want to take full advantage of it when it's offered.
For more information on this wonderful Disney cruise promotion, please see our Disney Cruise Onboard Credit page and check out The Vacationeer's Onboard Credit promotion.
What You Will Need to Book a Disney Cruise
What Do You Need When Booking a Disney Cruise?
To book a Disney cruise, you'll need the following information:
Where you'll be starting your cruise (Port Canaveral? Galveston? New York?

Miami

? Fort Lauderdale? New Orleans? Elsewhere?)
Your desired

itinerary

, destination (Bahamas, Caribbean, Alaska, Europe,

Hawaii

, etc.) and travel date
The number of people (adults and children under 18) who will stay in the stateroom(s) you book
The addresses, phone numbers, and birthdates for each Guest in your group
Payment information: credit card, Disney Rewards Redemption Cards, or Disney Gift Cards
If you're a returning Guest, you should use your Castaway Club membership ID to receive

Castaway Club benefits
Disney's Terms and Conditions cover areas relating to their ticketing and cancellation policies and spell out the responsibilities of the Cruise Line and its Guests. It also discusses shipboard travel and onboard experiences.
Disney requires Guests to read and accept the Terms and Conditions before submitting a payment for their staterooms.
Need some advice on which destination and Disney cruise ship to book? See our How Much Does a Disney Cruise Cost and Disney Cruise Ships Ranked pages, or speak directly with an experienced Disney cruise aficionado at The Vacationeer!
Booking Disney Cruises
It's easy to find and book a Disney Cruise on Disney's cruise listing page, and you can also make reservations by calling Disney Cruise Line at (800) 951-3532 or through your travel agent. 
You'll find available Disney cruises listed by Port Adventures, Ports of Calls, Ports of Departure, or Disney Cruise Ship. 
After selecting your itinerary, you'll be led through the booking process, during which you can choose your stateroom. Then, you can make a partial payment, pay in full, or put down a deposit to hold your reservation. 
When Is the Cheapest Time to Take a Disney Cruise Ship?
Don't forget one simple rule when you book a Disney Cruise on a budget: prices are low when kids are in school. This makes sense, of course, because Disney Cruises cater to families (it's one of the best cruises for kids), and demand skyrockets when children and teachers are on vacation. When demand increases, prices for a cruise go up.
Typically, the least costly time to take a Disney Cruise is early February, mid-to-late January, and early May. Some weeks in April and March also see lower cruise line prices. In addition, later in the year, including September, early November, and early December, is the perfect time to go on a Disney Cruise because prices are lower-than-average. Disney Cruises around Easter, Halloween, Thanksgiving, and Christmas holidays are very popular because kids are out of school, so expect the prices to be higher around those times. 
How Can I Save Money on My Disney Cruise Line Vacation?
Beautiful ports of call, stunning ships, kids' clubs, and world-class service that's second to none are why Disney Cruises are popular with families. Like many things in life, with increased demand comes increased prices. Saving money on Disney Cruises is daunting, but possible. Here are two tips that can be helpful when booking your cruise:
1.
Rebook Onboard and Book Early
Something most Disney Cruise fans know is that booking your cruise vacation early will get you the best price. Disney Cruises use a tiered pricing system, in which the price for cabins and staterooms increases as the cruise fills up. A balcony stateroom that starts at $2500, for instance, can quickly increase in price to $6,000 on popular sailings. Luckily, booking early can help you get the lowest price. Rebooking while you're onboard the cruise can also help you reduce the cost of your next trip–Disney often offers a 10% discount on future cruises when you rebook onboard. 
2.
Watch Out for Specials
Although this may sound obvious, you'd be surprised by the number of people who don't research before booking–so be sure to do some thorough research and watch out for special rates. If you're a Florida resident or have a family member in the military, Disney offers specials more regularly for the public. To monitor what's happening with Disney Cruises, check discussion forums. Disney regularly provides specials for cruises that aren't sold out, and these offers often come during the off-season–keep your eyes open for flash sales and specials to save as much money as possible on your Disney Cruise. 
Enjoy your Disney Cruise!
Thank you for reading our page, and we hope you have a fantastic vacation out at sea!